My Dream Wish List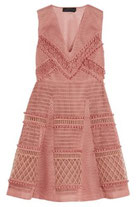 Here comes another item I am adding to My Dream Wish List. Actually, I wanted to do Product Review, but I discovered this divine piece of clothing on Net- A- Porter, while researching for some other posts I am planning to do. Because I just couldn`t get it out of my mind, I decided to postpone my Beauty Product Review and share with you, my newest addition to My Dream Wish List.

Here it is, this antique-rose embroidered honeycomb-mesh mini dress from Burberry Prorsum's Spring '16 collection.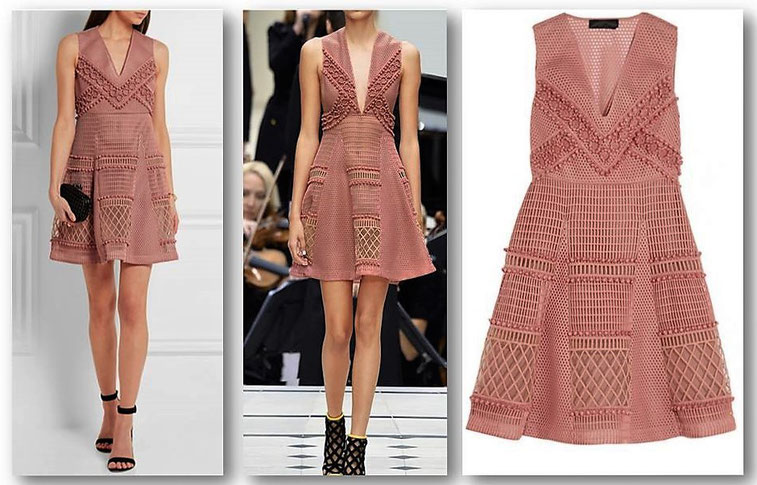 Yes, it is really expensive, that's why it is on My Dream Wish List, but still I can´t really express how much I loooooooooove this dress.
I love how it combines softness and edginess at the same time. While the antique-rose colour portrays a delicateness, the embroidery adds some coolness to the dress. This combination makes the dress really versatile, for me. You could combine it with a black leather jacket and some ankle boots to further enhance the edginess or you wear it under a trench coat with suede leather pumps to achieve an more elegant, feminine look.
Do you love the dress as much as I do?