Product Review
- Gerard Cosmetics Hydra Matte Liquid Lipstick -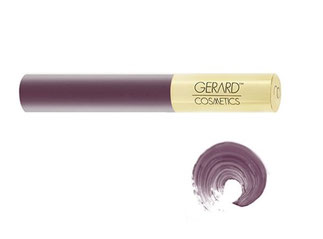 The Liquid Lipstick trend is still going strong and on my neverending search for the perfect liquid lipstick, I discovered GERARD COSMETICS HYDRA MATTE LIQUID LIPSTICKS.
Brand Information
GERARD COSMETICS is a US makeup brand founded by Jennifer Gerard. Before producing a makeup line, Jennifer Gerard rose to fame with "Whitening Lightning" teeth whitening products. Arising from this success, she launched Lighted Lip Glosses and Brow Bar to Go, a brow palette to create the perfect brow. Since then, she is, slowly but constantly, extending Gerard Cosmetics product range.
Product Information
The Liquid Lipsticks come in 15 shades: Three of them are bright shades (Immortal, Mercury Rising and Summer Lovin') while the other twelve hues are taking up the current nineties lip colour trend. They more muted, with grey or neutral undertones. For all nineties lip trend lovers, like me, these twelve colours are a match made in heaven. They are all gluten- and cruelty-free.
Packaging
The outer package is made of black cardboard with gold/white labelling. The actual product comes in a sleek see-through container with a gold-toned lid and 1.75 g of product.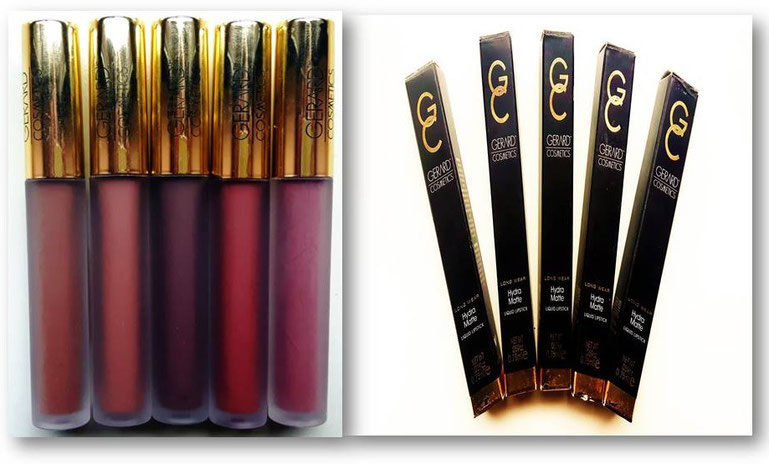 Product Promises/ Claims
According to the product description on BeautyBay, the lipsticks apply like a liquid, then dry down to a matte finish, while promising to be long-wearing and also hydrating. The product information states that the lipsticks are crafted with a special anti-flake formula,  to prevent congealing, smudging or fading.
My Experience
I purchased five of the fifteen colours. These shades are Gravity, Cher, Ecstasy, Invasion and Iced Moca. You can see colour swatches below. Due to the clear container, you can easily find your desired shade in your storage.
All of the five shades have a slight chocolate/vanilla like scent to them. Personally, I like the scent, to me it isn't irritating at all.
Application
While applying, they have a creamy, velvety consistency. Due to this consistency, the colour glides on very easily. One application is enough to achieve an opaque, bold, and an even coverage. They dry down quickly to an ultra-matte finish.
Durability
I wore all five shades for at least 8 hours, without using a lipliner first; I ate, drank, and even touched my lips from time to time.  All of them stayed in place the whole time. I even had not to reapply the lipsticks after eating. There was no smudging or cracking up. Furthermore, I couldn't notice any significant colour fading at the end of the day. And also they lasted for ages, my lips felt hydrated the whole time.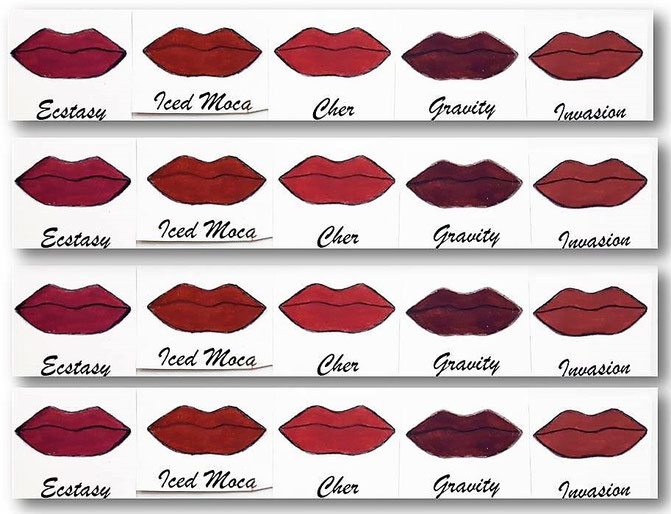 Final Thoughts
I love this Liquid Lipsticks. I have absolutely nothing to complain about. Every product claim turned out to be true. Finally, a bold lip colour doesn`t mean high maintenance, anymore. Pricewise they are in the same range as other liquid lipsticks on the market. And for me, they are worth every cent. I will definitely buy more.
So, if you are into super-matte, bold, hydrating, long-lasting lipsticks, the Gerard Cosmetics Hydra Matte Liquid Lipsticks are for you.
You can purchase the lipsticks on Gerard Cosmetics website or at BeautyBay.

Do you know the lipsticks?