Trend Alert
- Pantone's Colour of the year 2016 Part I -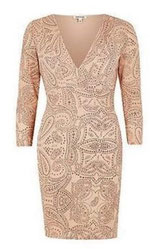 Every year the Pantone Color Institute chooses the "Color of the Year". This year, for the first time ever, Pantone has chosen the blending of two colours, Rose Quartz Pantone 13-1520, and Serenity Pantone 15-3919, as "The Color of the Year". In today's Shades of Fashion I want to give you some ideas how you can incorporate Rose Quartz-like hues into your wardrobe. At first sight, Rose Quartz seems to be the stereotype Barbie girl colour, but I will show you that there is so much more to this colour.
The Subtle Approach
If Rose Quartz is not really your cup of tea, but you still want to give it a try, I would choose patterned garments which include Rose Quartz in their colour scheme. This way you get used to the colour without being completely overwhelmed by it.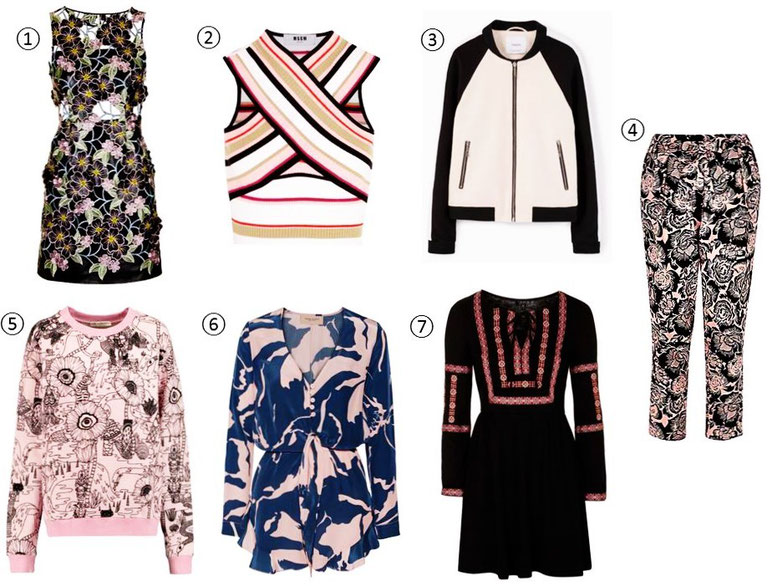 The Bold Approach
For all the Rose Quartz lovers, like me, I put together some pieces to go "all in" with the "Color of the Year". Depending on the fabric and cut, Rose Quartz coloured fabrics can create a very feminine, soft, romantic look as well as an edgier, more modern, sexier style.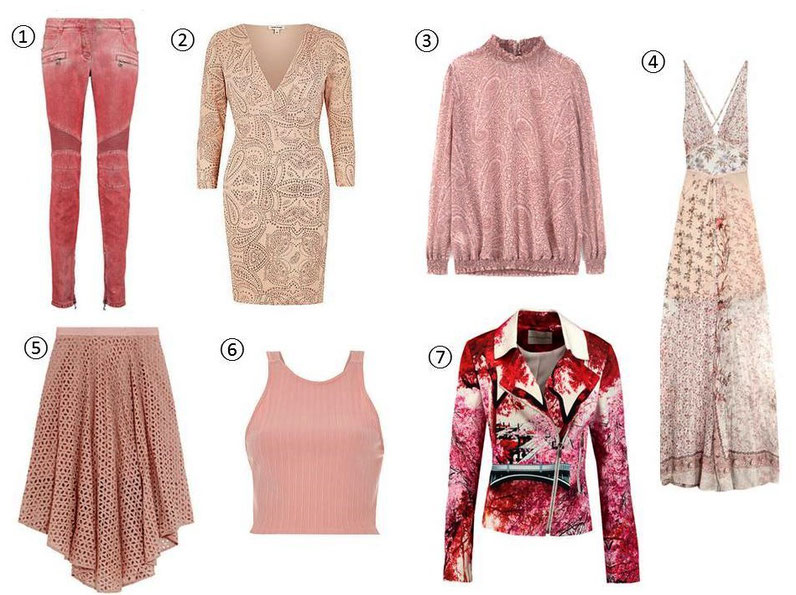 Do you like Rose Quartz or do you prefer Serenity?
P.S.: Look out for Part II of this series, where I will focus on style inspirations incorporating Serenity.