BeautyNary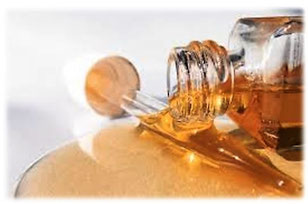 Every time I am doing someone's makeup or simply during conversations, I have noticed there is a lot of semi-knowledge concerning beauty topics. That's why I want to start a series where I will break down special beauty terms for you as well as clearing up some beauty myths. I hope that over time I can create a reference guide where you can look up any beauty-related topic. On this thought, I name this series "BeautyNary". In today`s BeautyNary post I will focus on face oils.
Here are the most important facts you should know about face oils.
History
First of all, face oils are not a new invention. In fact, they have been around for many centuries. The benefits of oils for the beauty routine were already known in ancient Egypt. The only new thing about facial oils is that the beauty industry rediscovered them.

Cleared up
The most common question is about the difference between beauty face oils and pure organic plant oils. Basically, there is no difference, if they both contain the pure oil. Beauty oil just sounds fancier and the packaging is probably more appealing. I prefer the sheer plant oils over the beauty oils because many them are enriched with fragrances as well as mineral oils. These two ingredients can irritate the skin and clog the pores. I discovered no such things with the pure plant oils so far.

Benefits
Another question that keeps popping up is what the benefits of oils are. Oils have a very fine molecular consistency. That's why they can deeply penetrate into the skin and intensely moisturize your skin. If you apply the oil onto your damp skin, it forms an oil-water emulsion which locks the moisture into your skin and leaves it deeply hydrated.

Oily skin
The next misconception I regularly hear is, "I can`t use oil on oily skin." This is wrong! The conventional logic suggests that the use of oil on oily skin will aggravate the problem, but the opposite is the case. Oily skin is a result of an overproduction of the sebaceous glands. By removing the oil from your skin, the sebaceous glands notice the void and start producing even more oil. But if you add oil to your beauty routine, your skin notices there are enough oil and moisture. Due to this, your sebaceous glands won`t feel the need to produce extra oil. In this way, you can regulate the oil production of your skin.

Oil of choice
Last but not least, there is no single best beauty oil on the market. Different skin types have different needs, and every oil has unique ingredients which can target different skin issues. The three oils I like the most are argan oil, coconut oil, and jojoba oil. All three hydrate the skin deeply.
Argan oil additionally contains a high amount of vitamin E and has antioxidative benefits.
The fatty acids (Caprylic and Lauric) in coconut oil can reduce skin inflammation. I also use it as a makeup remover.
Jojoba oil is structurally and chemically very similar to the human sebum and therefore quickly absorbed by our skin without leaving a greasy residue. It mimics the activity of our body's natural oil which leads to normal oil production of your skin. It is also non-toxic, non-comedogenic, and non-allergenic. That's why it doesn`t clog your pores or causes allergic reactions.
So, choose your oil depending on your skin needs.

If there are still some unanswered questions, feel free to ask in the comment section or via email.