LifeHacks
-DIY - Silver Jewellery Cleaning -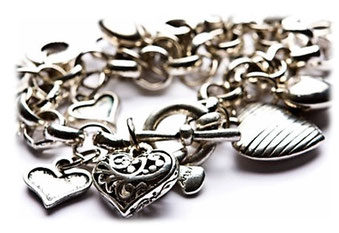 How many time has it already happened to you, that you wanted to wear a piece of silver jewellery, you haven`t worn in a long time, and it was tarnished? And then there is simply not enough time left to have it cleaned at a jeweller. I have a quick, easy, and inexpensive tip how to clean your silver jewellery yourself. All you need is aluminium foil, salt, a container, a soft cloth and boiling hot water.
1. First, cover the bottom of your container with the aluminium foil.
2. Then add a good amount of salt on top of the foil and put the jewellery inside the container.
3. Again, add some salt on top of the jewels.
4. Now pour the hot boiling water on the jewellery and fold the aluminium foil over the jewels. Leave it like that for at least 20 minutes.
5. After this time check in to see if the tarnish has diminished. Should that be the case, take your jewellery out of the water.
6. Finally, polish the jewels with a soft cloth for a long-lasting lustre.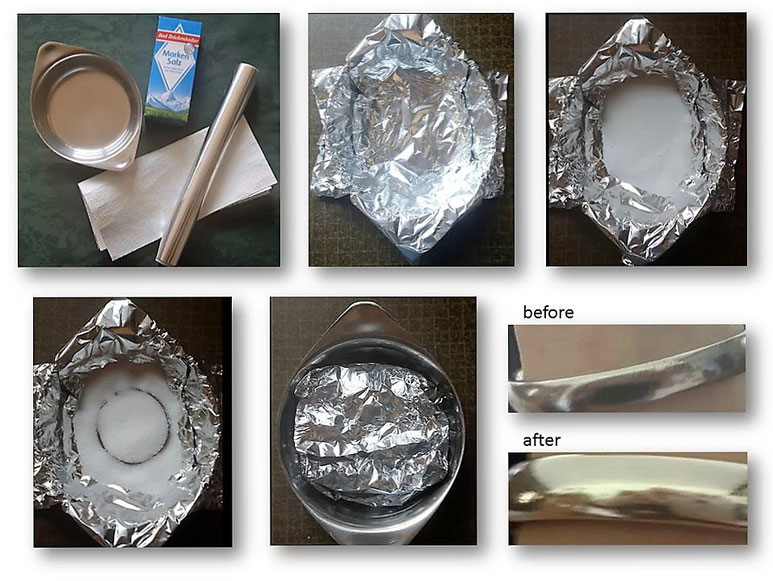 Bonus tip: To polish your delicate jewellery use a soft toothbrush.

Will you give it a try?