Shortbread - Recipe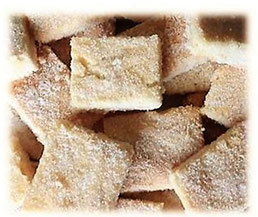 When it comes hosting, I am always striving for perfection. But as life goes, other tasks interfere my hosting preparations, and suddenly I realize I don´t have enough time on my hands for lengthy preparations. For these cases, I have some recipes up my sleeve which are quick and easy yet tasty and visually appealing. One of these is the Shortbread recipe. Shortbreads are some delicious and easily done pastries for your coffee break with some friends. Here is what you need.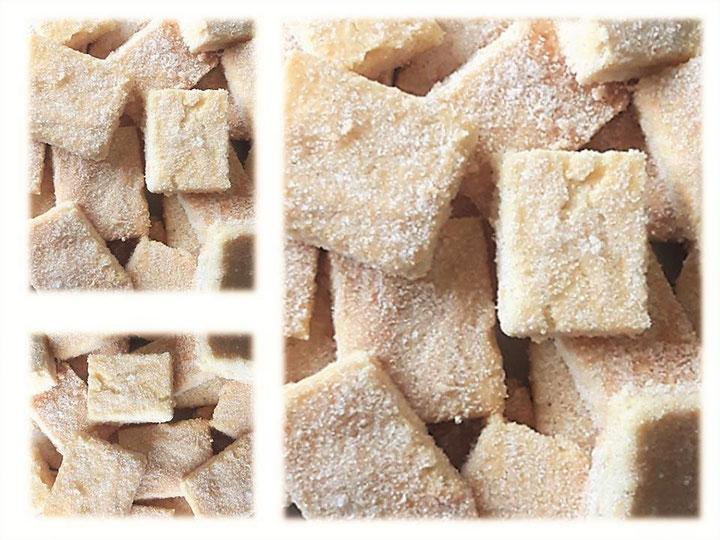 Ingredients
320 g butter
100 g sugar
1/3 tsp. salt
500 g  flour
1 cup fine sugar
1. Beat the soft butter, the sugar and the salt until frothy. Knead the flour under it, and leave the dough to rest in the fridge for two hours.
2. Preheat the oven to 160ºC.
3. Roll out the dough to a thickness of about 0.5 cm. Pierce the dough several times with a fork and bake for 25-30 minutes.
4. Take the dough base out of the oven, immediately cut it into 1,5 x 7 cm strips, and roll them in sugar.
5. Let the biscuits cool down.
Tip: I never put the dough into the fridge because I have discovered it becomes too firm to work with.
Let me know if you gave it a try.