HOW TO BUILD YOUR WARDROBE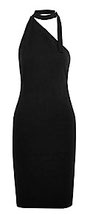 Now that we laid down the basics on how to build your wardrobe, let's dive into the "Must-Have Pieces" that will get you through any given situation - stylewise. One of these wardrobe essentials is - The LBD - aka the little black dress.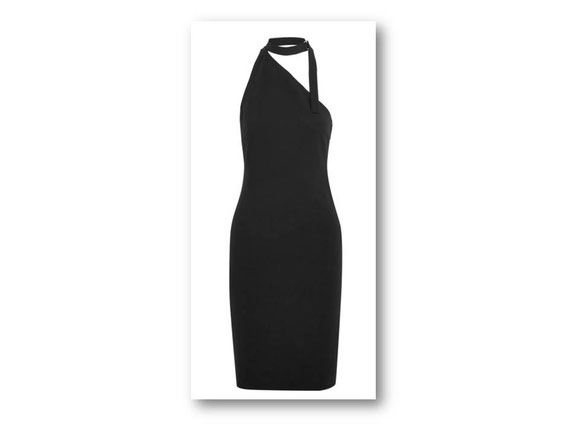 The LBD is a short to medium-length black dress with simple cut suitable for almost any occasion. The term (LBD) was coined and first used in 1926 when the American Vogue published a calf-length, straight, black dress made by Coco Chanel. They predicted it would become "sort of a uniform for all women of taste". They guessed right. Through 90 years of ever-changing trends, the LBD has secured its place in fashion as a classic that never runs out of style. Nowadays it is available in virtually every shape and form.
Such a large variety to choose from makes finding your LBD so much easier. The most important thing is that it fits you like a second skin. After that, the style and shape are completely up to you. Once you have found it, it will accompany you through many seasons yet never look the same. The simplicity of the dress leaves you with so much room to make it work for every occasion.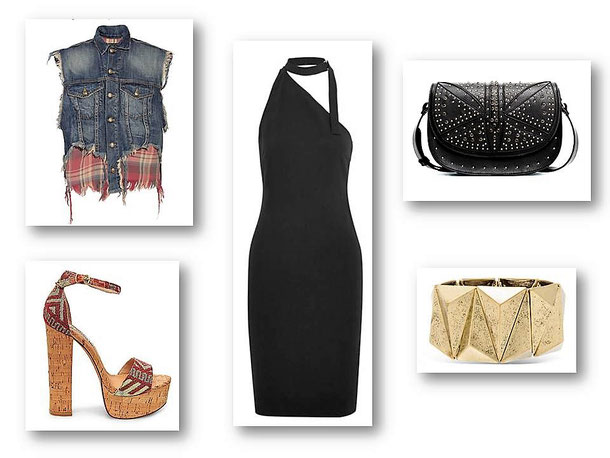 Here are some other variations on how you can rock your LBD.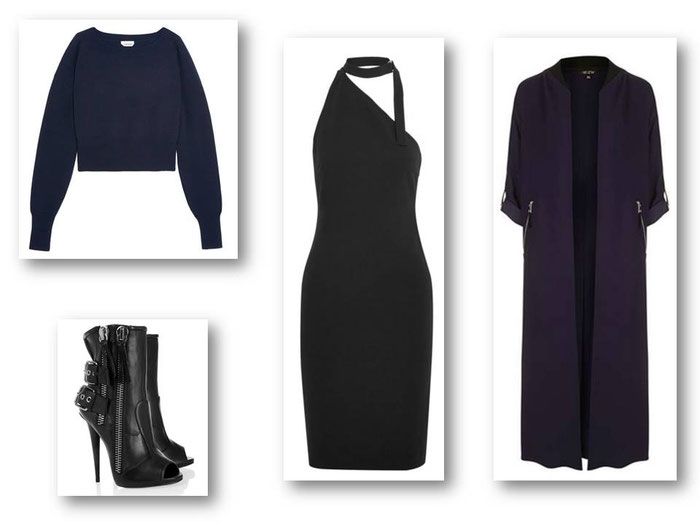 Last but certainly not least my version of a evening look.
Evening Look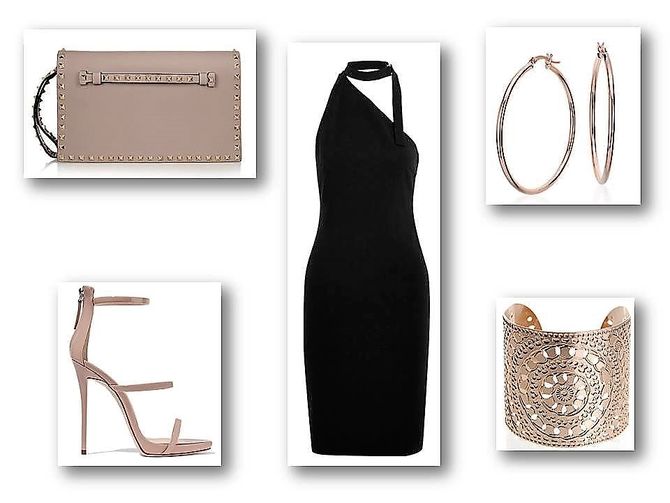 I hope I could give you some ideas. Have you found your LBD yet or are you still searching?