My Dream Wish List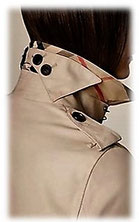 Of course, I couldn't pass a month without adding at least one item to My Dream Wish List. This month addition to the list is a real classic. Although its original design is over 100 years old, this baby is a timeless beauty. Can you guess what it is...?
It's the Burberry Heritage Trench Coat.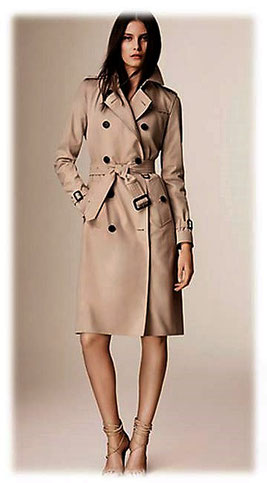 Sure, nowadays the Burberry trench is available in many fabrics and pattern. Still, I would always opt for a trench from Burberry's Heritage line.
In my opinion, it is an investment for life. Made from weatherproof gabardine, wearing it all the year round is no problem. The dateless fabric and cut go with every style and occasion, from denim to an evening dress. You just have to pick your coat. You can choose from four fits as well as lengths and five colours. You can even add up to three initials to the inside of the coat to personalise your Burberry Heritage trench coat. 
Right now I would choose the Kensington in stone in extra long.
Do you love the Burberry trench as much as I do? If so, what is your favourite style?