LifeHacks
- One Trick for Stress-Free Packing -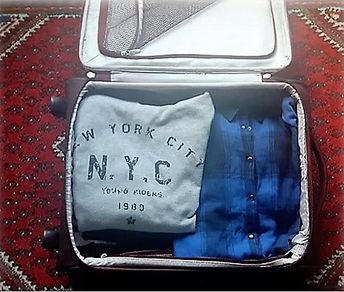 For the longest time, the one thing I didn't like about travelling was packing my bags. No matter how hard I tried my suitcase was never big enough and when I unpacked most of my clothing were wrinkly. Until I came across this trick...
Instead of folding I now ROLL my clothes.
This way I not only maximise my suitcase space massively. I also keep my wardrobe mostly wrinkle-free.
It works with every garment. For your silk blouse as well as for your denim stuff.
To get the best out of this trick, Roll each item of clothing as tightly as you can.

Will you give it a try or did you know this trick already?