Steal of the Month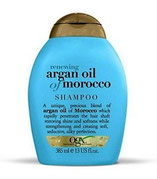 Here I am with another Steal of the Month and once again it is a hair product. Sorry, but I just couldn't help myself, I am so hooked on it, it is the ...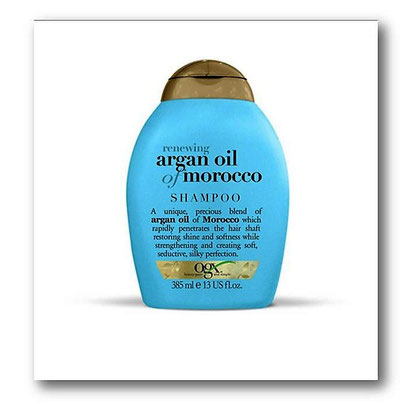 Unlike my search for the perfect dry shampoo, I wasn't on the hunt for a new hair shampoo. To be honest, none of the shampoos I used so far, performed to my absolute amazement. Sure, some did better than others, but nothing life changing so far. Until I bought a travel size of the OGX Renewing Moroccan Argan Oil Shampoo, this baby exceeded my expectations.
Okay, to tell the truth, I just expected this shampoo to leave me with the same mediocre feeling its predecessors did. The first shampooing proofed me wrong.
Right after the first hair wash, I noticed a difference in the texture of my wet hair. It never felt softer. I am not kidding you. I didn't even have to use a conditioner afterwards. I could comb through my hair easily.
The silkiness of my hair remains until the next hair wash. My hair looks fuller and has a much better texture. Also, my hairstyles last much longer.
Granted, it is a little bit pricier than a regular drugstore shampoo but comes in a 385ml bottle. Besides I can skip the conditioner, so I save some money this way. Even if I would still need the conditioner, this shampoo is definitely worth the extra cash, for me.
On a site note, I got my mum hooked on the shampoo, too.

Have you heard of the shampoo? Do you love it as much as I do? If not, what is your favourite shampoo?