Monthly Roundup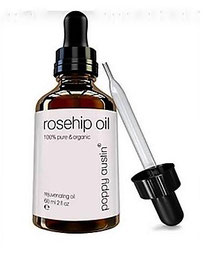 Two more days until we move on to September. That means it is time for my Monthly RoundUp. How did you spend your month of August? Any highlights? To get things started, here are some of my highlights for the month of August.
1. Macaron Baking Sheet Mat
At first sight, I was not so sure about this Macaron Baking Sheet Mat. But let me tell you, it works like a charm. It streamlines the whole process. By using the mat, all macarons have the same shape, so you don't have to mix and match to find a fitting top and bottom piece. Also, the surface of the macarons hardly cracks up anymore. To make things even better, it comes with a low price tag and is reusable. What more can you ask for?
2. NYX Cosmetics in German drugstores
Finally, after years of waiting, NYX Cosmetics is available in German drugstores(at dm drugstores to be precise) For years, only a fraction of their product range was purchasable in Germany. My favourite products so far are their lipliners. They perform incredibly. Now that I can get my hands on so much more NYX products, I am sure I find some more favourites. Any recommendations?
3. Rosehip Oil
I am always on the search for new products to improve my skin care routine. My latest addition is Rosehip Oil. So far, I love the immediate results. My skin looks more glowing and moisturised. I plan on doing a whole blog post about the benefits of Rosehip Oil, so keep an eye out for it.
4. A trip to Vienna
If you are planning a city trip, I highly recommend Vienna. We made a family trip to Vienna this August and I loved it. Vienna was an imperial residence for hundreds of years, therefore, it houses an impressive heritage of European history. It offers an amazing collection of art, music, architecture as well political history to discover. Besides this, the city has some great stores for a little retail therapy at any budget. To sum it up, Vienna is for sure worth a trip.
That's it for me for the month of August. Until next time...