my dream wish list
Another item I would love to call mine is the Drew Bag by Chloé

When I first discovered the bag, about a year ago, I thought it was a relaunched classic, but I was wrong.
Chloé released the Drew Bag as part of their pre-fall collection in 2014. The name does not ascribe to an actual person. Instead, Chloé uses an alphabetic naming system where each season the handbags are named after the next letter of the alphabet. For the fall season of 2014, the letter D was the one to go with. According to the label, The Drew was given its name as the roundness of the name mimicked the roundness of the bag's silhouette. It comes in four sizes (nano, mini, small, medium) and many different styles.
The reason why I love the bag ... I simply can't get over the gorgeous design.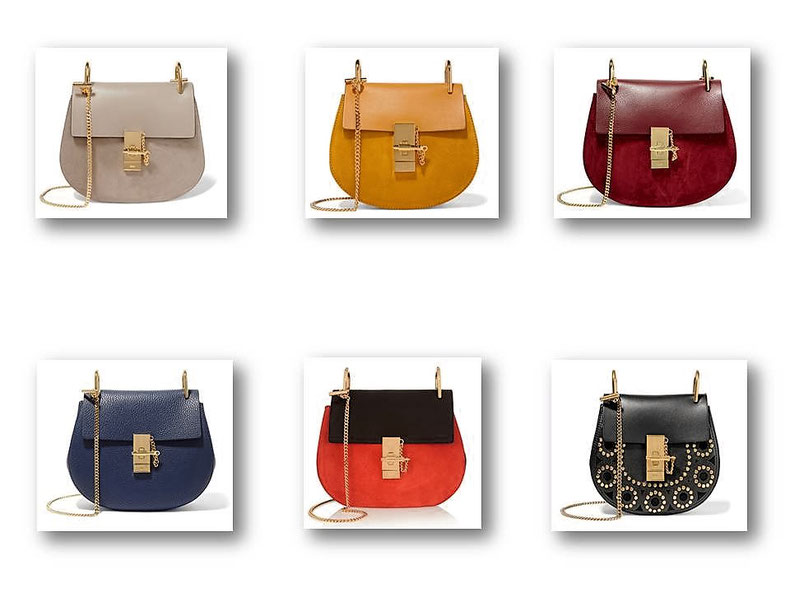 To me, the shape reminds me of the seventies, while the clear lines of the bag's hardware create a modern look, making this bag a timeless classic. I have the feeling the Drew Bag would accompany me for a very long time, on various occasions, whether it's daytime or nighttime. Yes, I already picture myself wearing this bag.
Back to reality. What is on your Dream Wish List? Please tell me. Until then...