Trend Alert
Fall/Winter Trends 2016/17 - Plaid 

Welcome back to a fashion - packed month of October. Today's focus is on the Plaid Trend.
In the beginning, I wasn't so keen on this trend. Sure, I love a plaid shirt and some jeans, but other than that, my enthusiasm for tartan prints was pretty limited, to say the least. Working on this post, changed my view completely. That said, here are my 3 looks on how I would wear this Plaid Trend.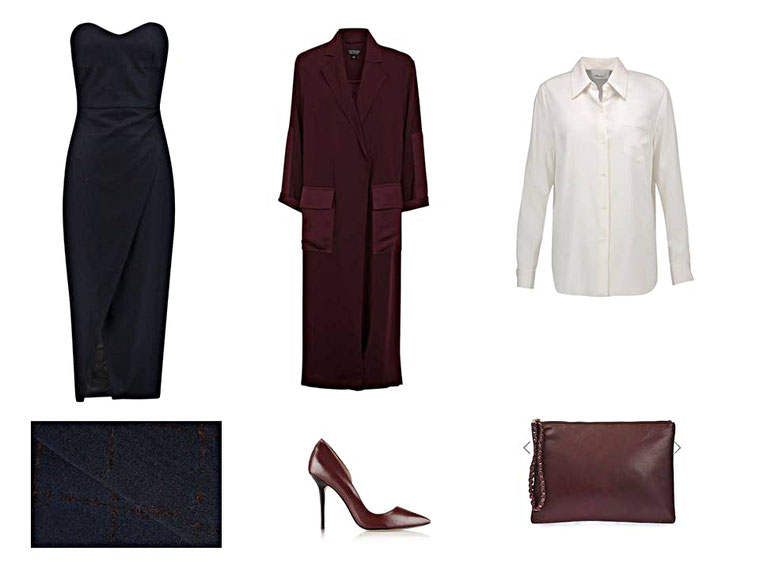 If you are as sceptical as I was about the Plaid Trend, try, to warm up to it by choosing just a soft plaid pattern like me with this dress.
For daytime, I would wear a white shirt under it, which I'd skip for evening events. I picked up the maroon colour of the pattern for the other items to maintain the subtle vibe of the look. By the way, wearing long sleeved tops under dresses is a major trend this season.

Tip: Don't shy away from wearing big bold prints or patterns because you think it adds some extra pounds to your appearance. The opposite is true, big uniform prints/pattern actually disguise some extra pounds for the reason that your eyes can't catch any "mountain or valleys" as in "fat pads".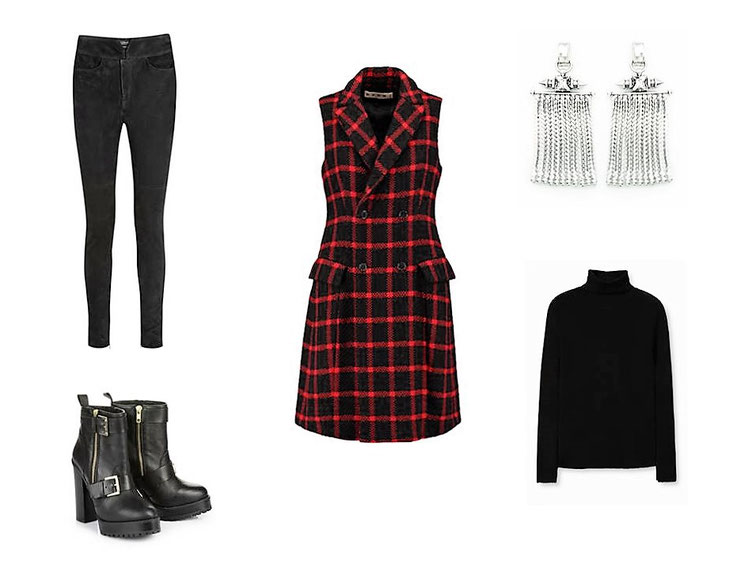 For this look, I opt for a bolder piece of plaid. The long sleeveless vest is a trend on its own, and with the check pattern, it is a double must-have piece for this season.
As the vest is such a stand-out piece, I held back for the rest of the outfit and chose all black pieces. Although with the suede skinny pants I subtly blended in another trend for fall/winter. To amp up this outfit just another tiny bit I went for these statement earrings. I would wear this combo for daytime as well as for a movie night or a casual dinner.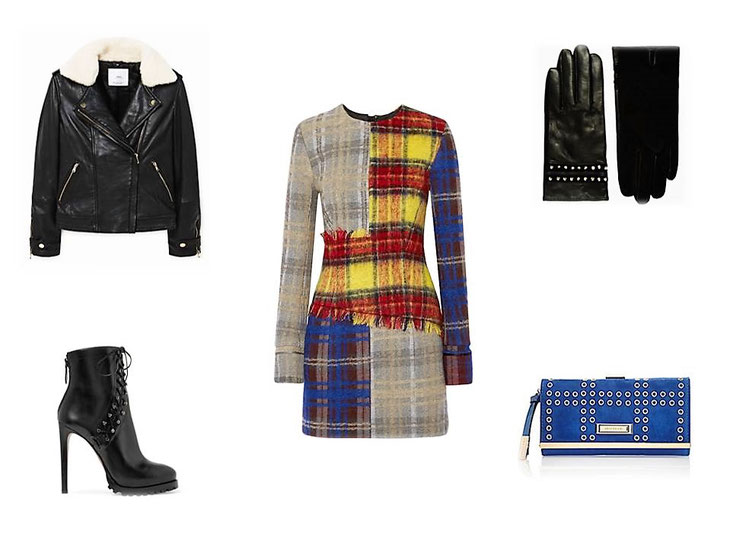 With this patchwork checked wool-blended mini dress, in the 70ties punk vibe of Vivienne Westwood, I pump up the volume for the Plaid Trend even more.
To further enhance the edgier vibe of this dress, I combined it with a leather jacket and some lace-up boots. Again, I would wear this outfit throughout the day, like the second look.
These are my takes on the Plaid Trend. I hope, I could give you some inspiration for your wardrobe. Until next time....