Trend Alert
Fall/Winter Trends 2016/17 - Chokers

With every fashion season, comes at least one major accessory trend. This time, Chokers are the must- have accessory. I love the return of this 90s trend. They are an easy way to amp up every outfit, in no time and guess what, you don't have to spend a lot of money to get your hands on some beautiful pieces. Here are some of my favourites...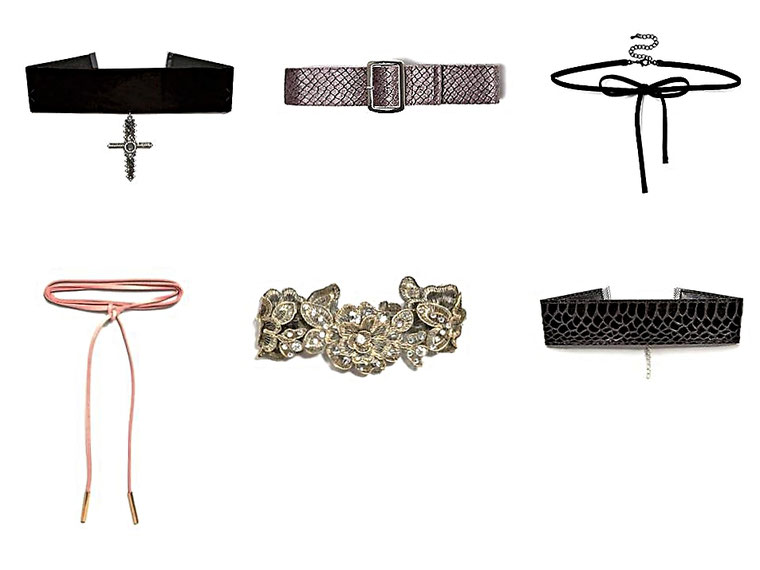 By choosing a fabric choker, you can easily incorporate another trend into your look. Simply opt for one made of a trending textile, like velvet or suede. Combining a choker to your everyday wear will instantly glam up your look.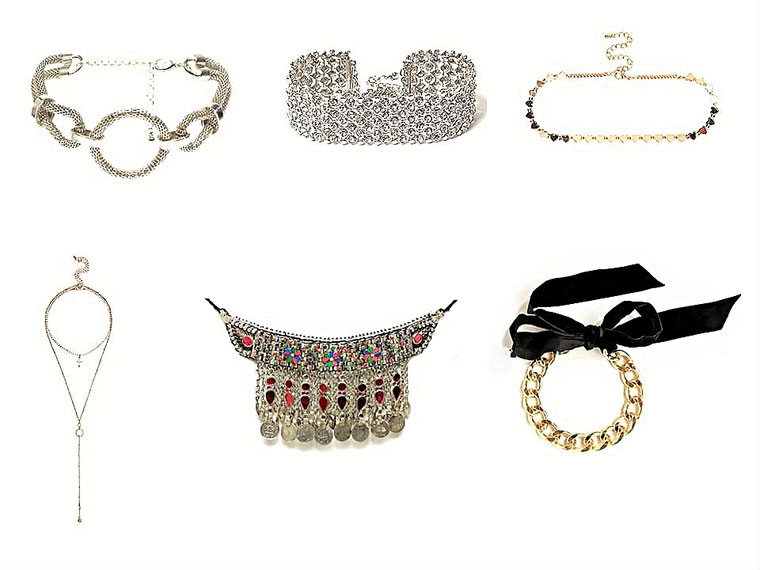 These chokers are a notch up to the first six ones. I would totally wear them throughout the day, but they are for sure an easy and affordable way to trend up your LBD game.
Tip: If you don't want to invest in a choker, this is a great trend for a DIY project. I am sure you have some old hair or leather bands lying around. With just a few fixes you can easily transform them into your own custom-made choker. 
Will you buy one or do it yourself? Or will you pass on this trend? As always I'd love to hear your thoughts on it. Until then....