Trend Alert
Fall/Winter Trends 2016/17 - Metallic Hues

Some of you probably think metallic fabrics are limited to evening wear only. Today I will show you that the Metallic Trend isn't just for party wear, but is also a stylish addition to your everyday wardrobe. The key to mastering the Metallic Trend lies in the fabric choice, the finer the better. When it comes to colour, warmer metallic hues are more refined than cooler shades. Keeping that in mind, you will look sophisticated instead of disco-ready while wearing metallic fabrics. Here are my takes on the Metallic Trend.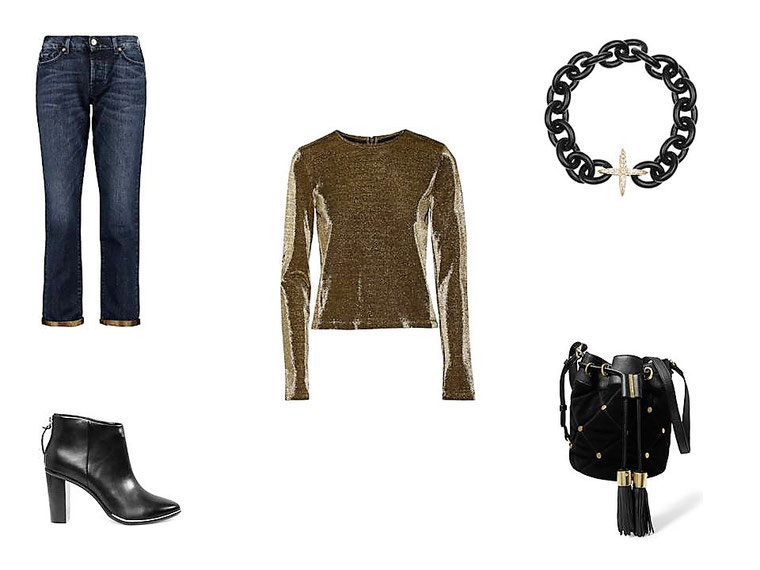 The eye catcher of this look is the gold tone sweater. By combining it with blue jeans, the outfit gets a casual vibe. Subtly carrying on with the gold theme throughout the look, tones down the impact of the sweater even more. I would wear this for a shopping trip or a laid-back date.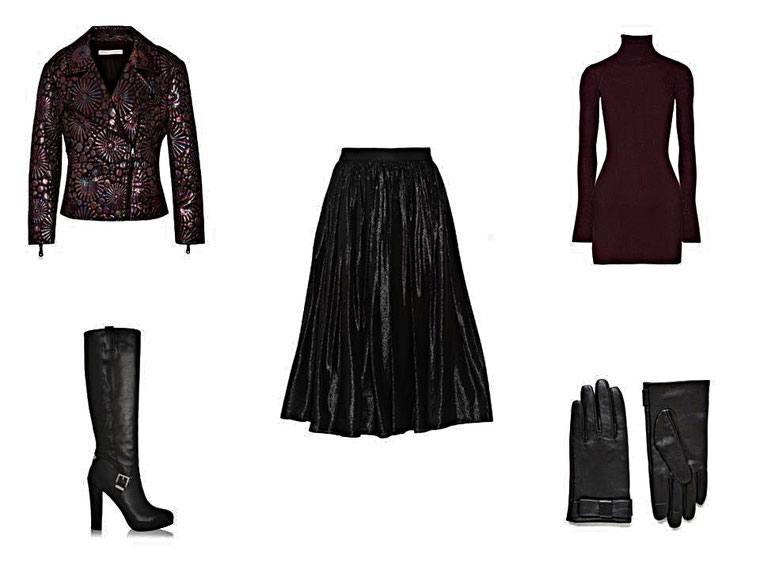 For this look, I put together three metallic hued clothing pieces. Even by wearing more than one metallic item you don't have to look like a disco ball. 
The black midi skirt, as well as the jacquard biker jacket, almost appear to be leather instead of a metallic fabric. Furthermore, the metallic sweater is so subtle, that the three garments together, create an on trend look, wearable for almost every occasion this fall/winter season. I love this ensemble for the Christmas holidays.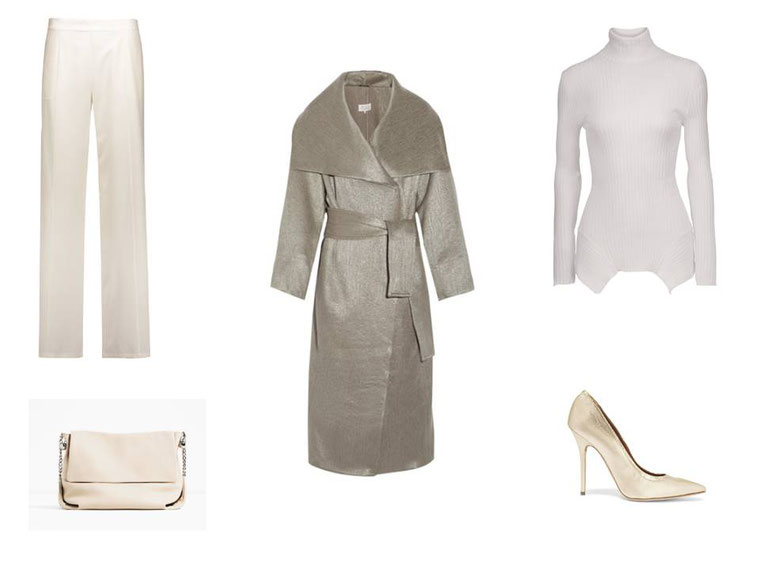 At the risk of repeating myself, a monochrome outfit is the easiest way to achieve a sophisticated yet modern look. Therefore, I combined wide leg silk pants and a wool-silk turtleneck with the coat to achieve a really luxurious still work life appropriate look.
Tip: This metallic wool-blend coat is one of those clothing items that will never fail you. It works great for chic styles but also with blue jeans to add that extra something to your look.
Still, convinced that the Metallic Trend is for nighttime only? Until next time...