Trend Alert
Fall/Winter Trends 2016/17- Floral Prints

The Floral Print Trend is one of my favourite trends this season. I love it due to its versatility. Depending on what you combine with it, the outcome of your style is always different. Here's what I came up with.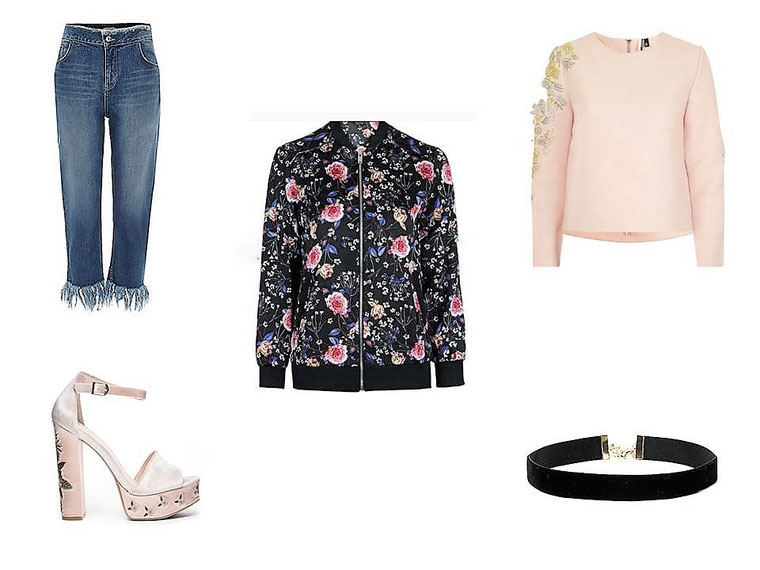 Note: For some unknown reason, the TOPSHOP links don't work on the mobile phone but on the laptop. Meanwhile, here are the product codes ( Bomber Jacket: 17K09KMUL / Sweater: 13Q04KBLS ). When you copy and paste them, into the search bar, they show up immediately. I am so sorry for this inconvenience I am working on a solution.
This look is great for getting on board with the Floral Print Trend. Although the bomber jacket has an all over print, the dusty pink flowers make the print softer and slightly understated. I continued the dusty rose colour scheme to achieve a cohesive style. The same applies to the subtle flower embroidery of the sweater and the platform sandals.
The frayed hem of the blue jeans is another big thing for this season. I will go into the latest jeans trends in detail on Friday.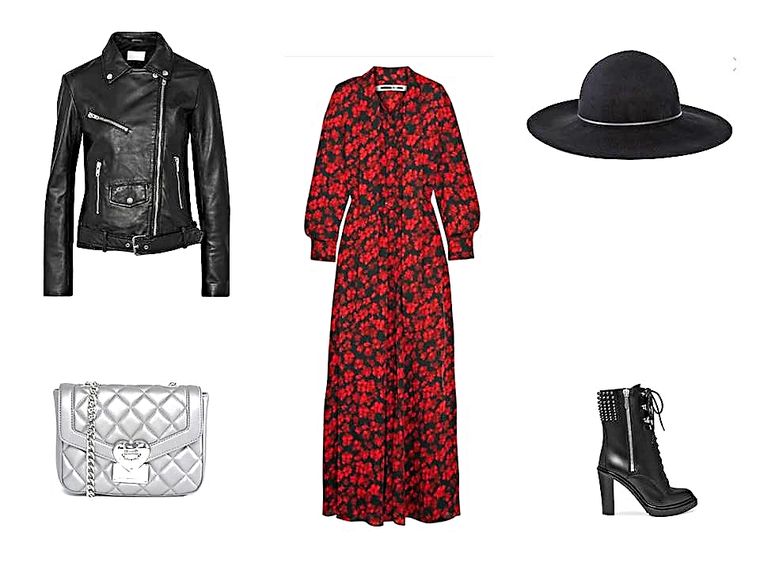 For all of you who want to step it up a notch, try a maxi dress with an all over floral print. I chose a bichrome instead of a multicoloured print to keep the look work life appropriate. Based on that choice, this outfit is great for those days packed with appointments, where you have no time to change because it works for business meetings as well as for private commitments. I combined it with a leather jacket and some heeled biker boots to give it an edgier touch. You could also wear a wool coat with this dress if you want to go more sophisticated.
Tip: If you don't want to invest in a long sleeve floral print maxi dress, just wear the one from this summer. Put a turtleneck underneath and just like this, you incorporated another trend to your outfit because layering long sleeve tops under summer dresses is another trend this season.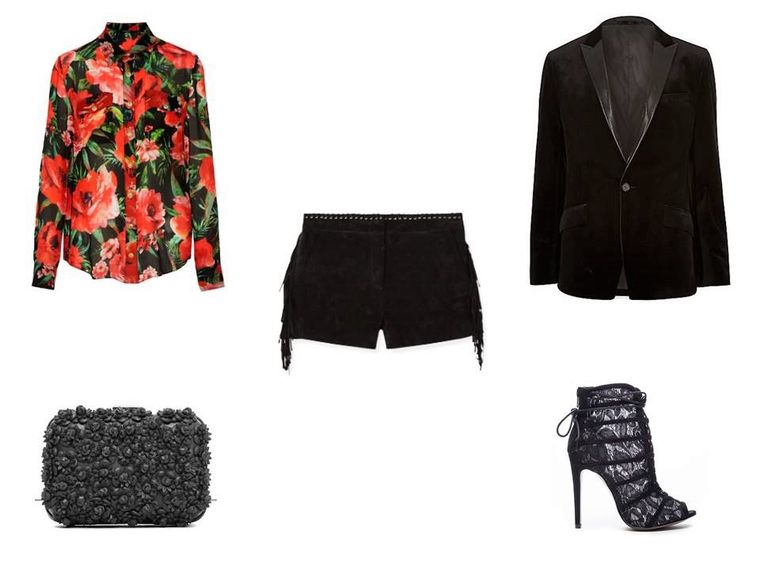 The floral print of this blouse is another notch up compared to the first two looks. But what better place to make an entrance as on a date night. Because of the suede shorts, I kept it covered on top by adding a velvet men's blazer. Furthermore, the rest of the outfit stays black, to leave the main focus on the blouse. 
Tip: You can exchange the velvet shorts for a black skirt in the case that you don't feel comfortable with wearing so little fabric.
That's it, for now, I hope you come back for my last Fashion Trend post this Friday. Until then...