Trend Alert
Fall/Winter Trends 2016/17 - Denim

Welcome back to this year's last round of Fall/Winter Trends 2016/17. Conveniently, this series comes to an end just in time for mid-season sale and Black Friday, so you can shop the latest trends on sale.
Today it's all about Denim. I left out the Floral Embroidered Jeans Trend, just because I already did a whole post on Floral Prints. The other big Denim Trends are Flared Jeans, Colour-blocked and Two-Toned Jeans, Wide Leg Jeans as well as Frayed Hem Jeans. So let's dive right in.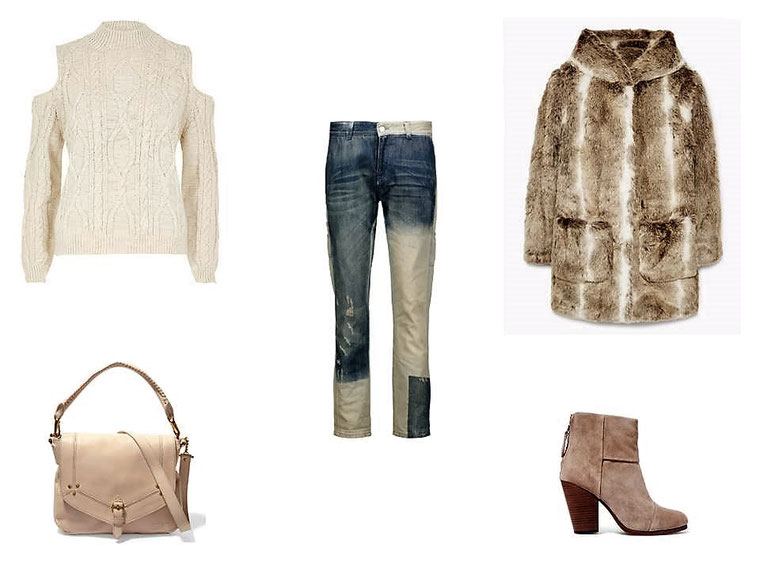 With the two-toned jeans and this fake fur jacket, you will rock those cold days ahead in style. I kept the rest of the look in neutral colours to avoid a style overkill. 
Tip: You can wear these jeans for work by combining it with a button-down shirt and some heels.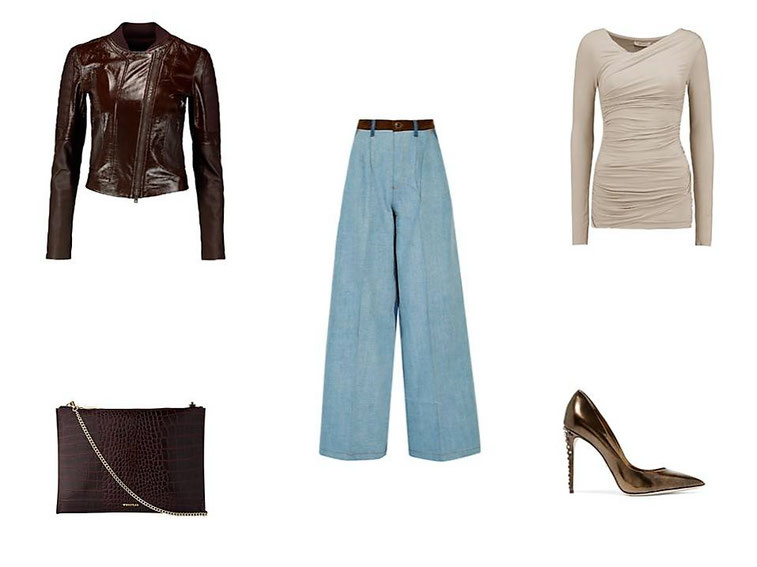 These wide leg jeans, in the style of Marlene Dietrich, are a great example that jeans can look very fashion forward. To balance out the volume on the bottom, always wear something form-fitting on top. Additionally, I would always wear pointed heels with wide-leg pants, they elongate your legs and make your feet visibly.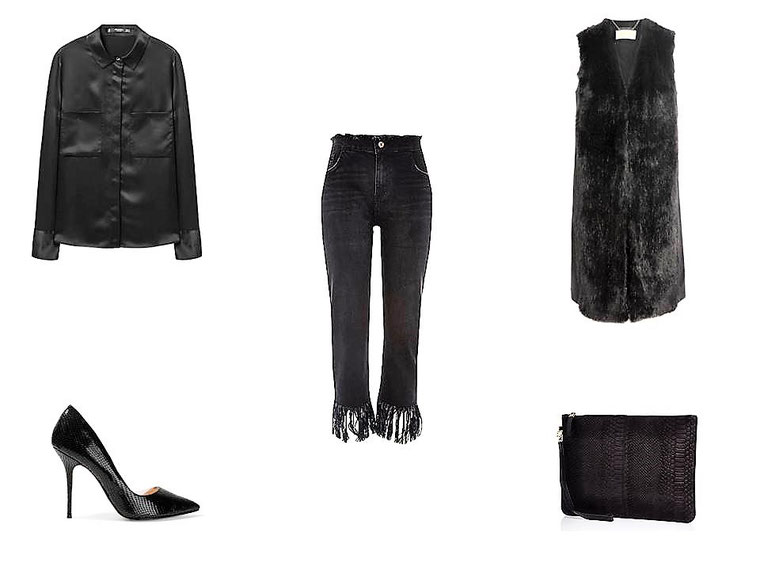 Usually, jeans with such a frayed hem are not the first option if you have a corporate job. But where there is a will, there is a way. To elevate the jeans, I combined it with a silk blouse, a fake fur vest and kept the look all black. I stand by the rule, through mixing and matching different textiles and fabrics, you can make everything work. Okay, almost everything.
Tip: If you go for a monochrome look, play with different textures to keep the look vibrant. 
That's a wrap for now. As always, feel free to contact me for questions, suggestions or anything else. Until then...