What you should know about green tea

You may have noticed by now, that I love to incorporate natural ingredients into my beauty and health regime. Green tea is one of those. I love what it can to for my body both externally and internally.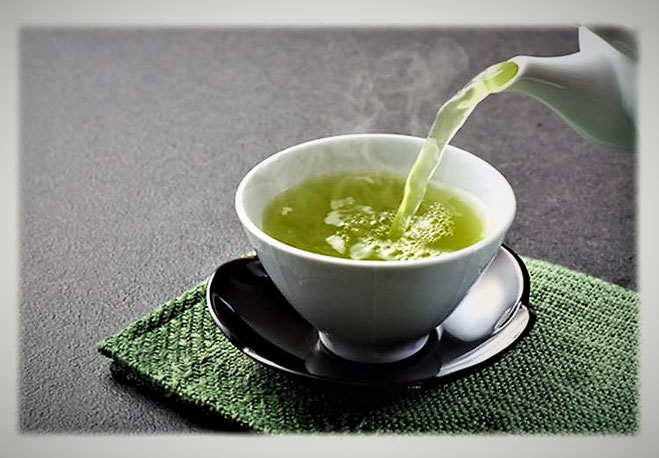 Green tea contains an impressive amount of antioxidants and nutrients. The most active and powerful ingredients are polyphenols. Polyphenols are potent antioxidants. They help your body to sustain its health and beauty by protecting your cells from free radical damage. Free radical damage accelerates ageing even worse contributes to diseases. Green tea is also rich in caffeine, minerals and vitamins. Various studies have indicated that all of these natural ingredients can improve your overall beauty and health. Here are the most important effects.
1. Green Tea Can Improve Your Brain Function
Next to the already mentioned caffeine, green tea also contains L-Theanine an amino acid. This combo is extremely effective at improving your brain function
2. Green Tea Can Improve Your Overall Health
The high amount of antioxidants stops the cell damage, thereby lowering the risk for a variety of diseases. Some studies even show that green tea drinkers have a decreased risk for multiple forms of cancer. Moreover, green tea is said to be beneficial for lowering your cholesterol, blood sugar levels as well as the risk for cardiovascular diseases. Green tea also comprises catechin. Catechin has a shielding effect on neurones. According to studies, this leads to a reduced risk of Alzheimer.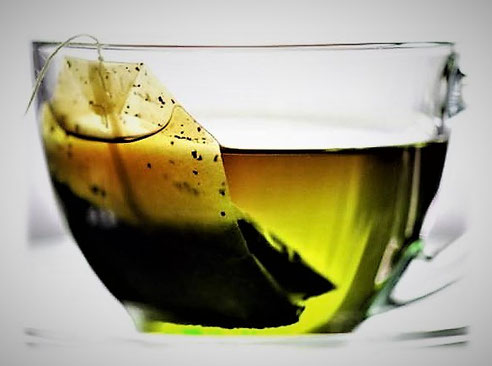 3. Green Tea Improves Your Dental Hygiene
Once again catechin comes into play. Due to some studies, it can kill bacterias. So drinking green tea on a regular basis can lower your risk of caries and give you better breath.
4. Green Tea Is An Inexpensive Way To Amp Up Your Beauty Routine
Green tea is a great addition to your beauty routine because the high amount of polyphenols, minerals, vitamins and caffeine work wonders on your complexion. The antibacterial effect of catechin can help to reduce inflammation, acne, and scars. While the antioxidants are a great asset in fighting the signs of ageing such as fine lines, wrinkles, sagging, uneven skin, and sun damage. 
Used green tea bags are great for your eye area. The caffeine and tannin help shrink the blood vessels there, resulting in minimised puffiness. The polyphenols can improve fine lines and wrinkles. Last but not least Vitamin K may help to lighten discoloration under the eyes (like dark circles).
Tip: Just put your used green tea bags in the refrigerator for 30 minutes, afterwards, place them on your closed eyes for a good quarter of an hour, and ultimately, your eye area will look tighter and brighter.
Do you have any green tea hacks, let me know? Until then, have a good one.