Low-Calorie Christmas Cookies

After last week's traditional German Xmas Stollen, I want to share with you, my favourite non-traditional Christmas recipe - Sour Cream Christmas Cookies. 
These babies are sugar-free yet still delicious. Meaning no bad conscience if you eat a few more and zero risks to fall into a sugar coma over the holidays. Oh, and they are done in no time.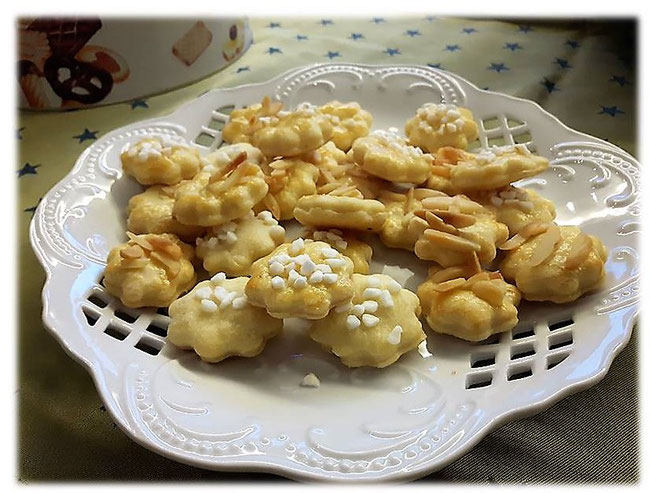 Ingredients
- 500 g flour
- 400 g margarine or butter
- 1 pot of sour cream 
For Decoration
- 1 egg yolk
- coarse sugar
- almond slivers 
Directions
1. Knead a dough of flour, butter, and sour cream.
2. Roll out the dough - not too thinly (ca. 0,5 cm) - and cut out the cookies using your desired         cookie cutter.
3. Place the cookies on a baking tray with baking paper. Now brush the cookies with egg yolk,         overlay with almond slivers/coarse sugar and bake them in the oven for approximately 15-18       minutes.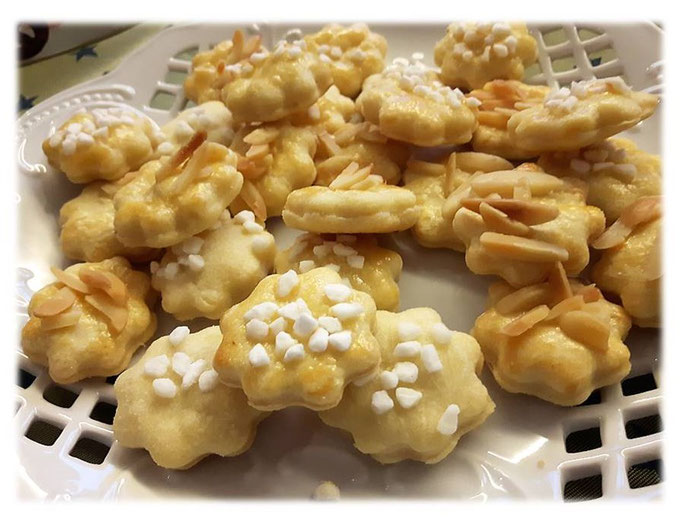 Tip: By replacing the coarse sugar/almond slivers with cheese, the cookies can be served as a hearty snack to enjoy with a glass of wine.
Enjoy baking and bon appétit! Until then, have a good one.