Trend Alert
- Pantone's Colour of the Year 2017 -

Like every year, Pantone selected a 'colour of the year' for 2017. There are two major differences compared to last year's choice. First, they relied on their usual 'one colour' per year selection. Secondly, in contrast to last years soft pastel hues Serenity and Rose Quartz, a rather bold colour made the race.
This colour is Greenery.
According to Pantone's Executive Director Leatrice Eiseman, 'Greenery symbolizes new beginnings and the reconnection we seek with nature, one another and on a larger purpose.'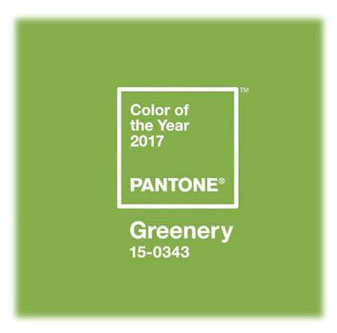 To be honest, I still have to get used to this colour. Last year's choice was much more appealing to me at first sight than this yellow-green shade. 
To get into the groove of Greenery my immediate impulse was, to put together a few looks for you, incorporating Greenery. Unfortunately, so shortly after the announcement, the number of garments rocking this hue are limited. Therefore, I couldn't create the looks I imagined. For now, I just gathered the items I could find in this yellow-green hue.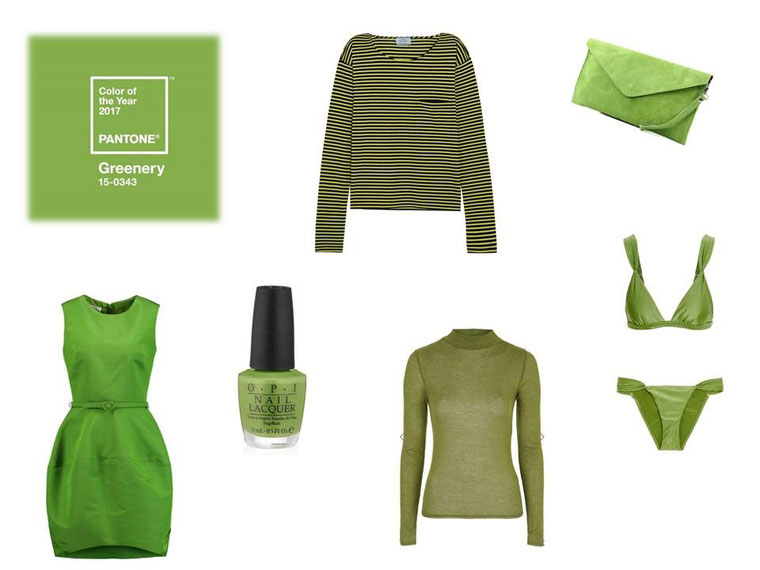 It is just a matter of time before fashion, beauty, and the other creative industries pick up this hue for their collections. Then, of course, I can come back to my original plan and create looks incorporating Greenery.
Do you like Pantone's choice?
See you soon.