Style Tricks
- Wear this pattern to look slimmer in an instant -

After reading your comments and emails over the last months, I noticed many of you would love to know how to avoid bad buys. After several failed attempts, I came to the decision that instead of  writing one lengthy post I start a new series - Style Tricks
With Style Tricks,  I will share some tips and tricks to prevent you from bad buys in the future. 
We all have those days where we don't feel our best (body-wise), but the right clothes can fight this feeling. An easy way to shred some pounds in no time, without dieting or exercising, is wearing a Chevron pattern.
Definition
A Chevron pattern has the shape of a V or an inverted V.
The great thing about this pattern is, it creates an optical illusion. The V pattern draws the attention to the center of your body.  With the focus on the peak of the V in the middle of your body, you instantly look much leaner. It also gives you an hourglass figure even if you don't have one.
Here are some examples of clothing with a Chevron pattern.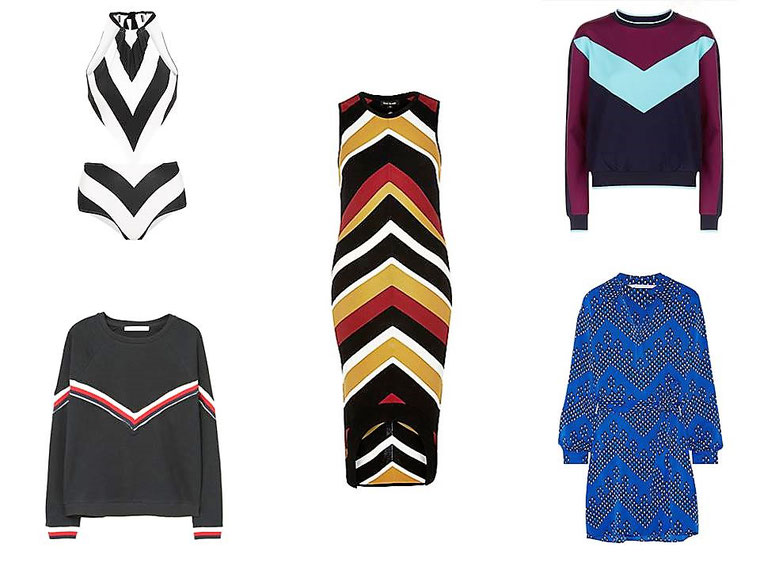 Tip: It does not always have to be an actual V. Embroidery, different textiles, embellishments, just every pattern that forms a chevron has the same effect. 
So if you have one of those days where you don't feel your best (body-wise), put on a Chevron piece.
Let me know what you think about my new series in the comments down below.
See you soon