Sale Guide
- What you should shop in the SALES -

With the Winter Sales being in full progress, I thought I give you a hint what's worth a buy so that you start the new season in style without spending a fortune. Here are three styles that will still be around in 2017.
No, Velvet isn't just a fabric for the cold season. Some major players like Victoria Beckham and Marc Jacobs incorporated it in their spring/summer collections. So, if you didn't add some velvet pieces to your closet last fall, this is a good time to do so.
These four are great.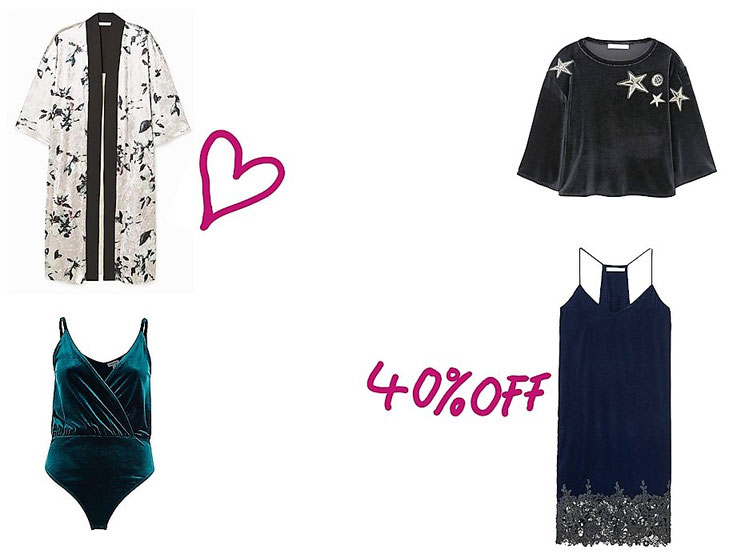 They have been around for quite a while, but they are going nowhere. At this point, you can find a bomber jacket in almost every designer's collection. The latest version of the bomber is ready to dive into the nightlife. I will most definitely add another one to my collection while they are on sale.
Here are some of my favourite ones.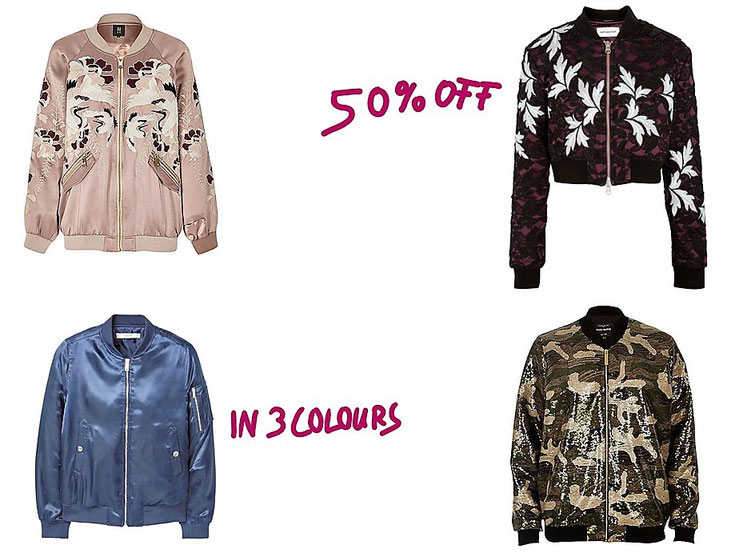 Just like the bomber jacket, metallic styles were omnipresent on the runways for 2017. From single pieces to an allover look, metallic finishes are here to stay. Currently, I am looking for a skirt with this finish. Besides that, I could also buy all of these pieces.