My Dream Wish List
- Good shoes take you to good places -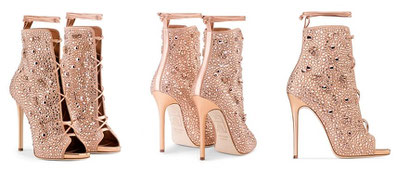 It's been a while since I've added a new item to my list, September to be precise. However, only items that knock me off my feet make the cut onto My Dream Wish List. Today's accession surely does.
So far, the things on My Dream Wish List have been around for quite some time, but not this one. It has only been available for about two weeks, and already earned a special place in my heart. To be honest, it was love at first sight.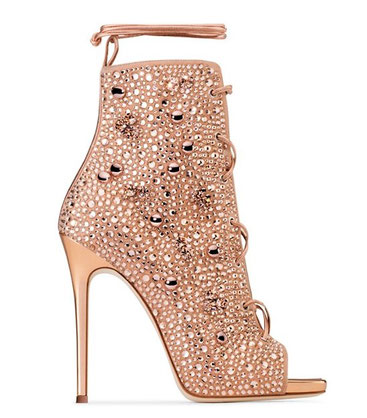 Do you love these booties as much as I do?
I did expect them awesome designs when I heard that Jennifer Lopez collaborated with Giuseppe Zanotti. Nevertheless, these booties exceeded my wildest dreams. 
They are also available in silver, but I prefer the rose gold version.
I find them to be more versatile. For me, the silver version is for evening outfits only, Whereas I can see myself wearing the rose gold version all day long, combined with skinny jeans and a t-shirt, leather pants or dressed up to the nines for a night out.
Okay, these booties are extremely expensive. Do you need to spend so much money? Certainly not. Would I buy them if I could? Hell, yes. Like all my other items on my Dream Wish List these booties are not essential for survival,  but I would love to call them mine.
What is on your Dream Wish List?