Valentine's Day Lookbook

I know I am a little bit late to the game, but for all of you who have made plans for Valentine's Day and still don't know what to wear, I put together two completely different looks to give you some last minute inspiration for your Valentine's outfit.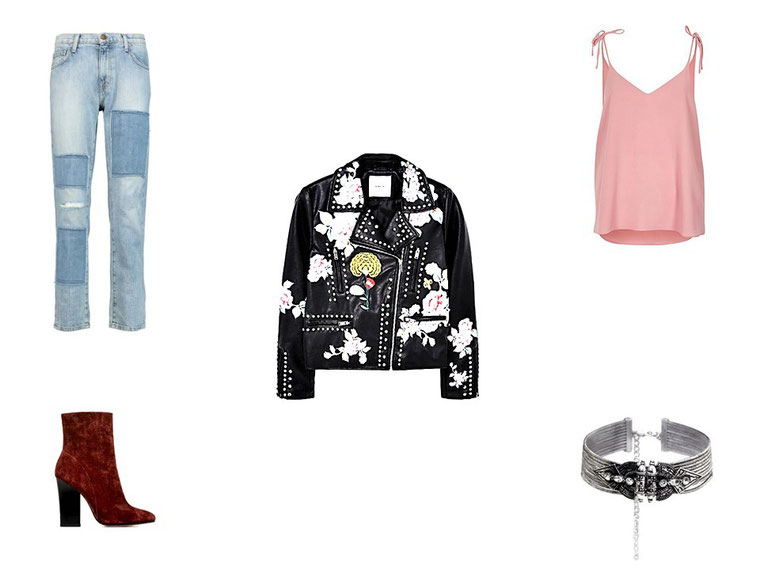 This look is for those of you, who opt for a more low-key location maybe even at home. Anyway, I would always skip the sweatpants and grab the boyfriend jeans instead. Then add an embellished biker jacket for a feminine touch and combine it with some cool boots. That way you kill two birds with one stone - you wear comfortable clothes and look stylish at the same time.
The second look is my take on the 'classic Valentine's date night look'. The emerald green velvet bodysuit brings a subtle sexiness to the look. For the rest of the outfit, I went with black to keep the focus on the bodysuit.

P.S.: I would wear a maroon lip with this look.
I hope I could give you some inspiration.