Beauty Tricks
- How to dry your nail polish in no time -

Waiting for your nail polish to dry is such a waste of time, isn't it? During that period you're basically bound to complete inactivity, or you are risking to mess up at least one of your freshly painted nails. 
Not anymore, my sister told me a trick that dries any nail polish in no time. All you need is an alcohol-free deodorant.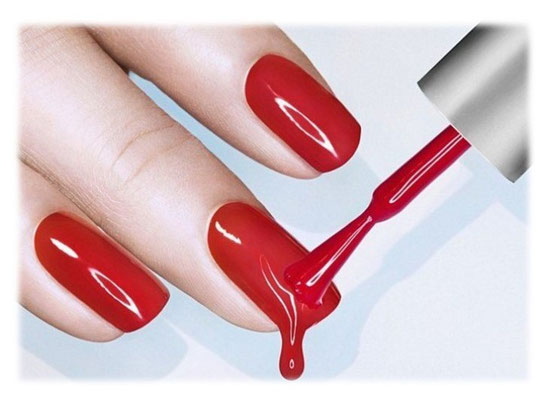 Here is how it works
First, paint your nails and wait for 30 to 60 seconds. After that, wait for 30 to 60 seconds until the nail polish gets slightly tacky. Then spray your alcohol-free deodorant from a distance of approximately 10 cm onto your freshly painted nails. Your nail polish will dry within seconds. 
The reason for that is, that the deodorant acts like an ice spray which instantly hardens all components of your nail polish.
Now you just have to remove the excess deodorant traces from your nail polish, and you're ready to go.
Such a simple yet ingenious trick, don't you think? Let me know if you tried it out.