Trend Lookbook
- All Eyes on the Sweatshirt -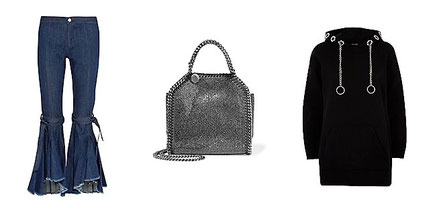 It took a while, but the Sweater has arrived in fashion. Not so long ago a Sweatshirt or a Hoodie was filed under leisurewear, not anymore. This season the Sweater gets a stylish upgrade which takes him from the sofa into the spotlight. 
Here are three looks how I would style a Sweater this season.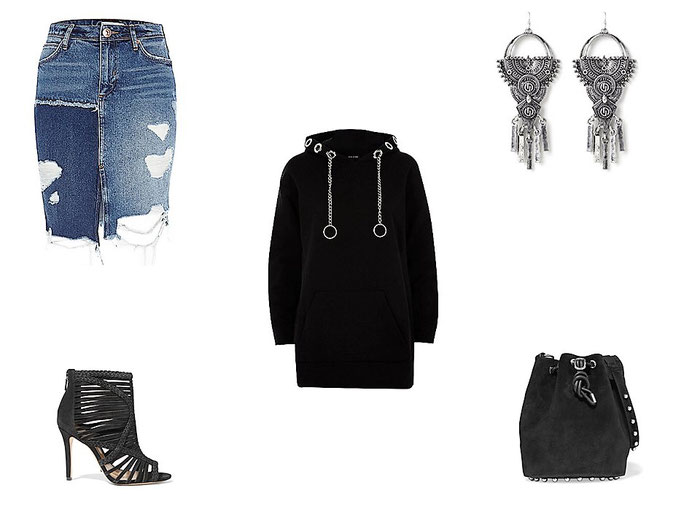 Girls Night is always a good opportunity to wear the latest fashion trends. That's why I combined the black Hoodie with a distressed jeans skirt and some ankle booties. The big silver earrings add some glam to the look.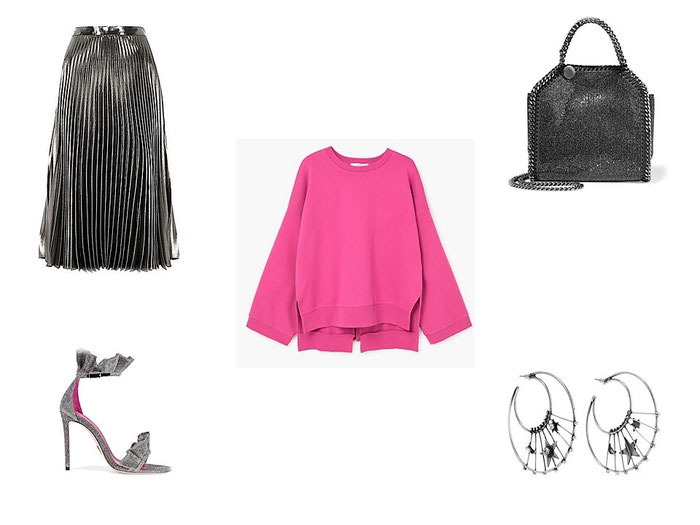 Yes, this season you can officially wear your Sweatshirt to work. I chose a pink Sweater with statement sleeves to pump up the chic factor for work. To keep the look feminine, I added a silver skirt. The rest of the ensemble is kept in silver, too, so that the focus remains on the Sweater and stays work appropriate.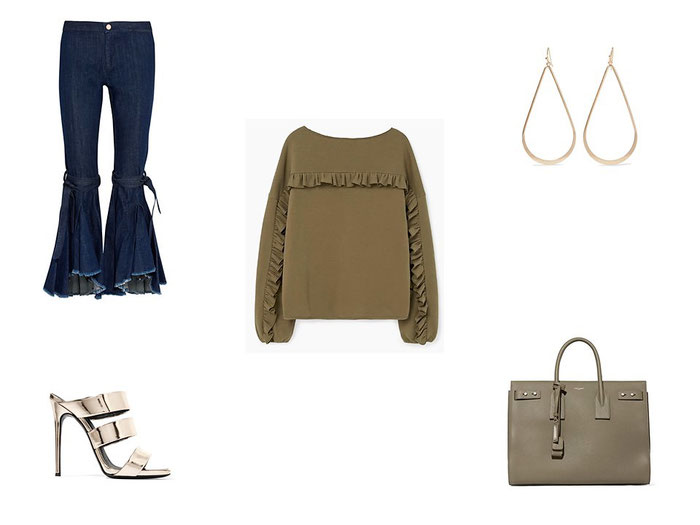 This last look is for all of you who like to take a fashion risk and combine multiple trend pieces in one look. I opt for a khaki, ruffled Sweater (triple trend alert) and combined jeans with a ruffled hem (double trend alert). The golden mules, as well as earrings, take up another trend of the season to round out this look.
Do you like the Sweater Trend?