Blog Update
And suddenly you know: It's time to start something new and trust the magic of beginnings.
                                                                                                                                              Meister Eckhart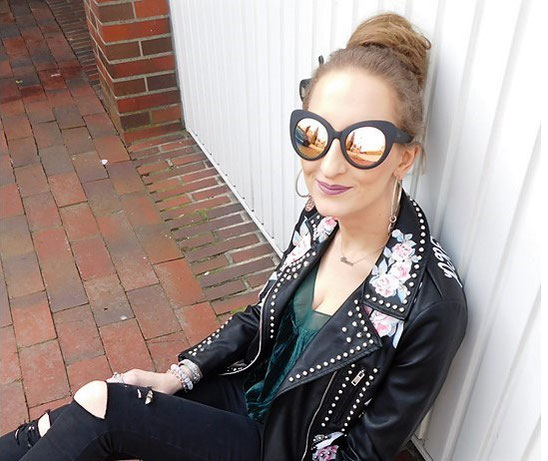 You may have noticed that my blog was offline yesterday and if you take a closer look as well as browse through the blog, you might observe, that some things have changed.  
After much hesitation, I finally decided to post pictures of myself on my blog.
Somewhere between primary school and my teenage years, I started to feel uncomfortable in front of a camera and hardly liked any picture of me. So, I tried to avoid any photo taken of me for a long time and wasn't planning to change that policy anytime soon. 
But during my first year of blogging, I began to realise that my blog was missing something essential - myself.  
I started this blog as an outlet to express my love for all things fashion, beauty, and lifestyle related. My goal is to make fashion and beauty more approachable by breaking down everything I learned so far, into simple, coherent, and easy-to-read blog posts.
I also convinced myself, it didn't require any photos of myself to get my point across. However, I must admit I was wrong. A personal blog doesn't work if the person running it is invisible. Therefore, I decided to step out of my comfort zone, take a chance and post pictures of myself, so that you have a face to my name.
From now on, you will find a new category on Shades of K "Outfits". Theron, I will share with you my personal style so that you get to know me better because, for me, there is nothing more personal than style.
Of course, I will continue to post other fashion, beauty and lifestyle posts which are not solely related to my personal style. 
Furthermore, I added sub-pages to each category to make it easier for you to browse through my blog.
Finally, I also redesigned my About as well as my Contact page. From now on, you simply have to fill out the contact form to get in touch with me.
That's it from my side. As always I love to hear your feedback.