Wild Thing
- You make my heart sing -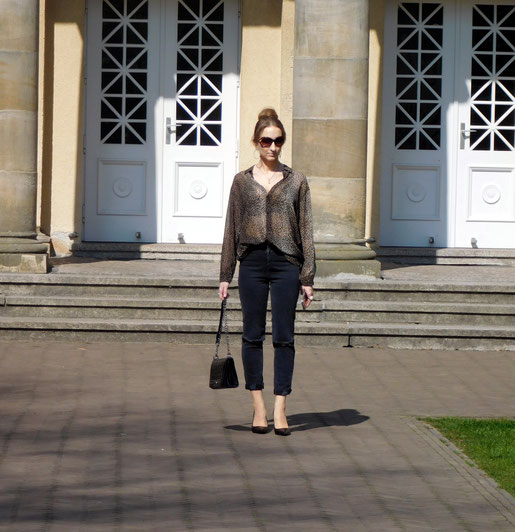 So here it is my first Outfit Post. From now on this kind of posts will be a regular on Shades of K.
I am still contemplating if I take one of my regular blog post days (Monday/Friday) and replace it with an outfit post or if I add an extra day to my posting schedule? Maybe Wednesdays? What do you think?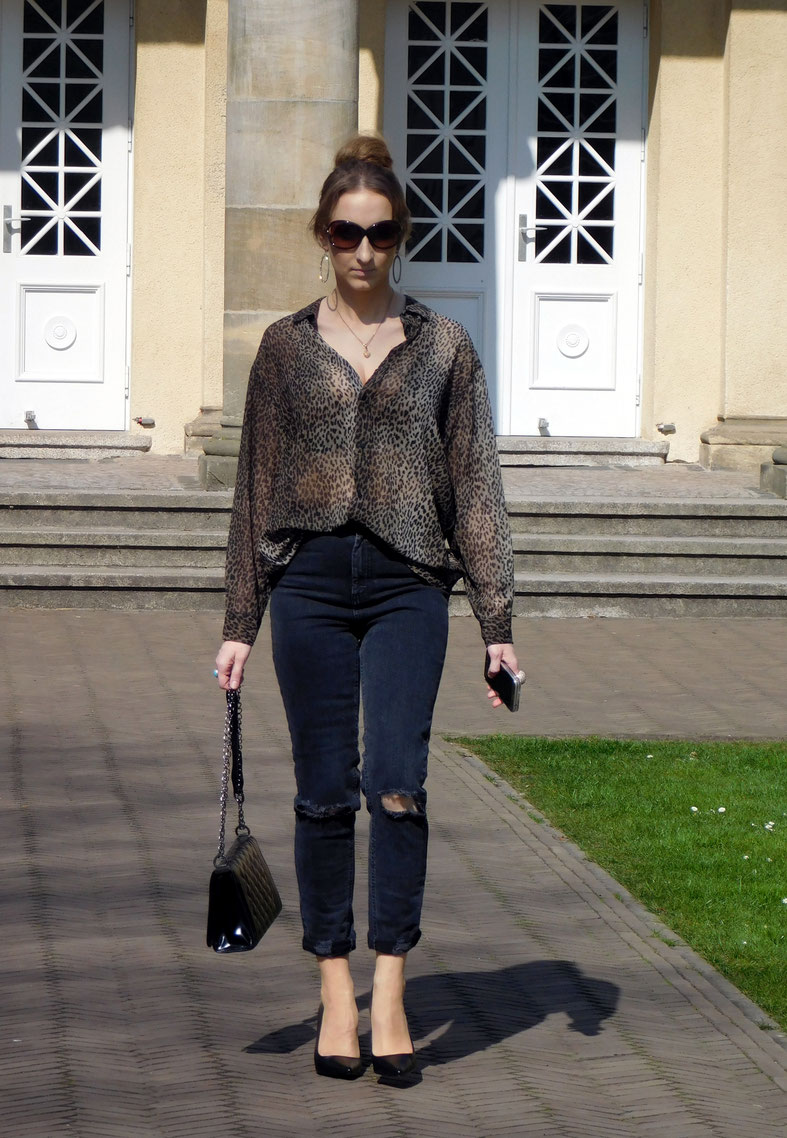 For my first Outfit post, I choose a fashion classic an Animal Print Shirt. An Animal Print never goes out of style. Sure there are seasonal fluctuations. Nonetheless, almost every season you find at least one designer incorporating animal print into their collection. 
I always go for a modern instead of the classic look. That's why I opt for a semi- sheer boyfriend shirt rather than a classic blouse.  Lately, I've been replacing more and more my beloved Skinny Jeans with a slim fitting Mom Jeans. In order, to let the Animal Print Shirt be the star of the show, I combined it with only black pieces.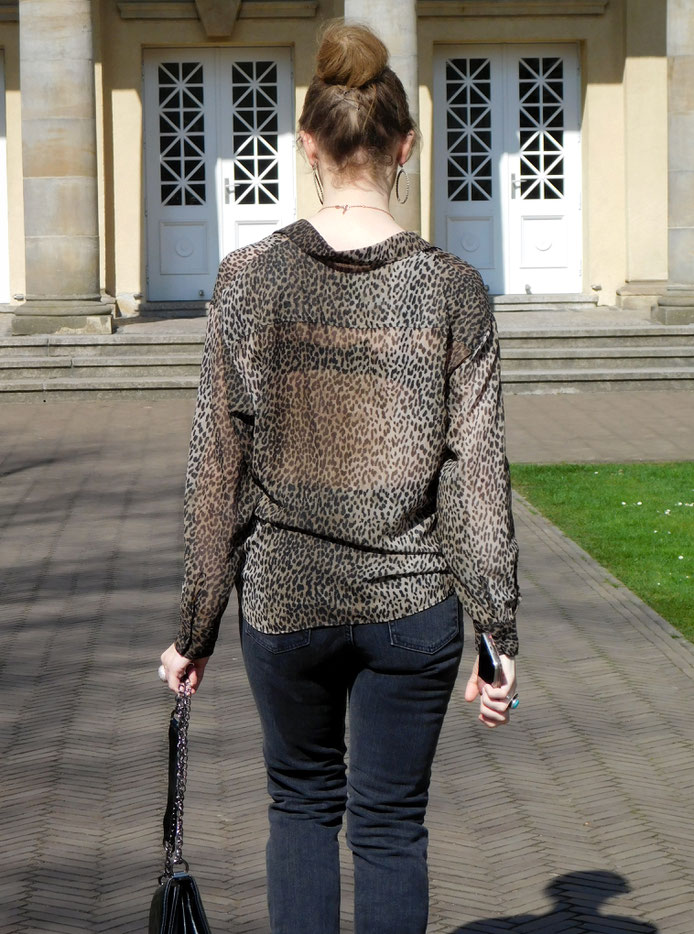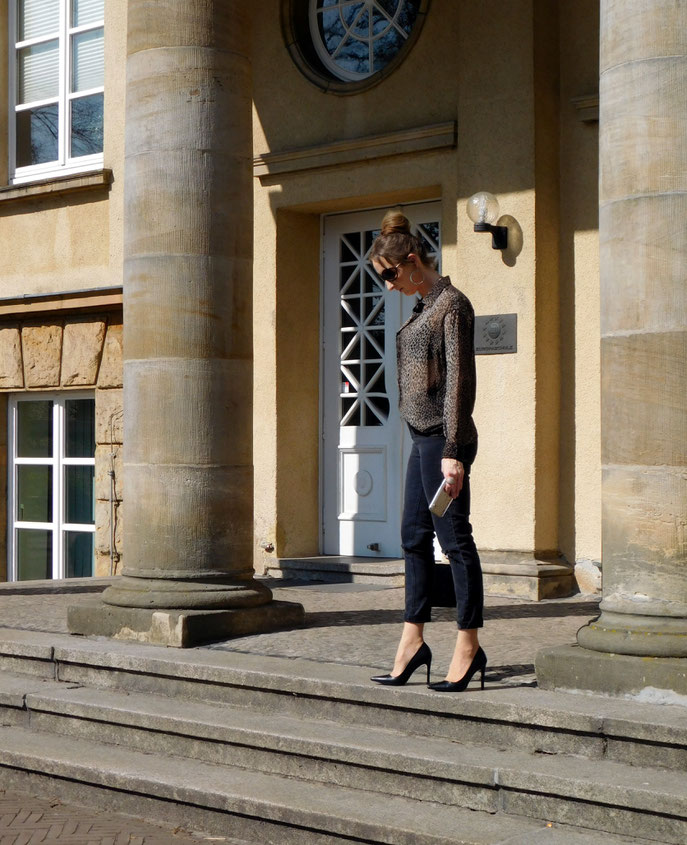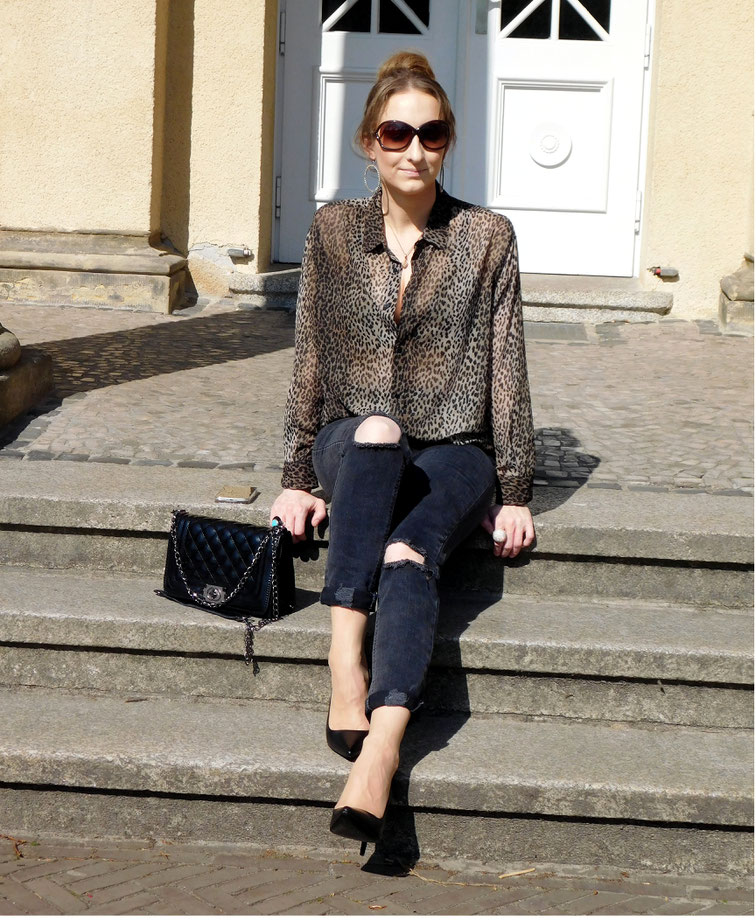 ---
Outfit Details
Shirt - last season Mango ( I also love this one)
---