Statement Heels
- All eyes on the heels -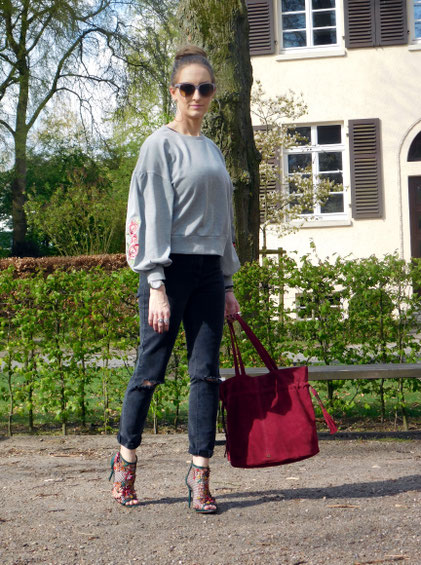 Today I wanna show you that heels can elevate your outfit to another level, even a simple jeans, and sweater look.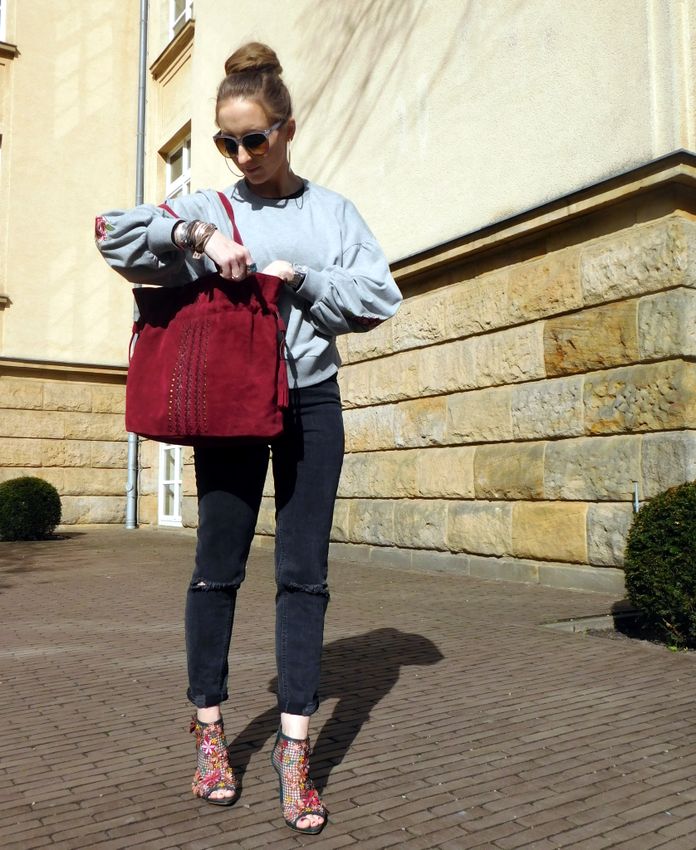 It's safe to say I have a slight obsession for high heels. In case of doubt, I always opt for a pair of heels to complete my look. 
Anyways, besides my heels addiction, I strongly believe, shoes can make or break your whole outfit. 
These heels were love at first sight. Right away I knew they would elevate the plainest outfit into a real eye catcher. To prove my point, I combined the heels with jeans and a grey sweater. Sure, a sweater with the statement sleeves is a big trend this season. Moreover, this one is picking up the floral theme of the high heels. Nonetheless, I feel the heels are the key pieces which elevate this look from mundane to stylish. What do you think?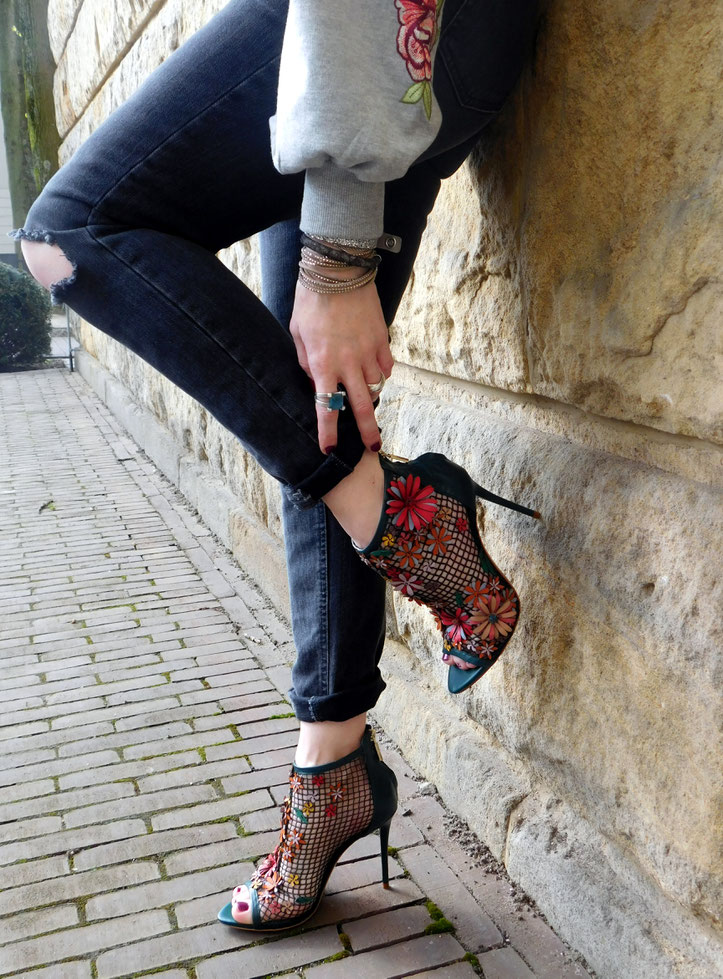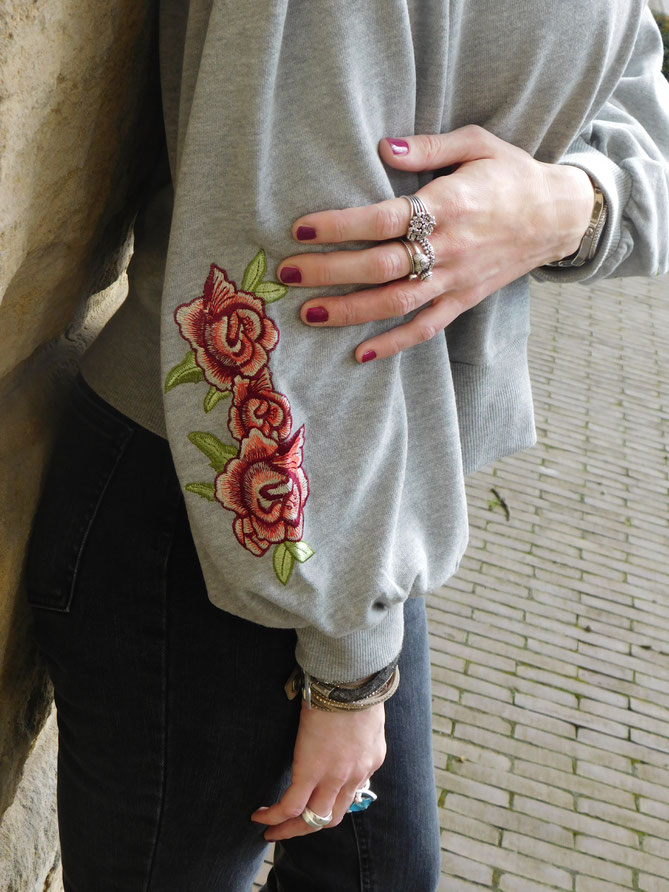 ---
       Bag - Gift from my sister
---