Steal of the month
- An old friend with a new look -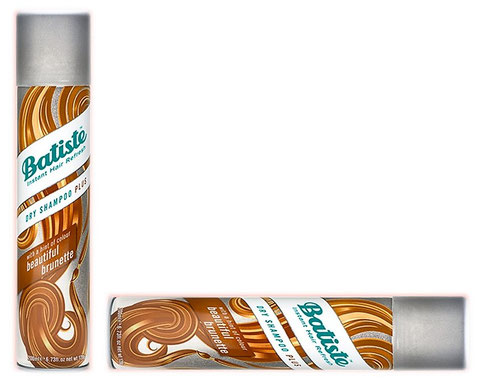 Last July I told you how much I loved the Batiste Strength & Shine Dry Shampoo. Well, I found a better replacement...
the Batiste Beautiful Brunette Dry Shampoo. I gave this one a try because, my favourite at the time, the Strength & Shine was out of stock. As you can probably guess, I don't regret the purchase.

To be honest, I had my doubts if the brunette tint of the dry shampoo would match my hair colour because according to my hairdresser I am a dark blonde. But then again, I thought, the transition between dark blonde and brunette is fluid and just went for it. Luckily, my concerns were unfounded. 
The colour match is impeccable. The tint looks absolutely natural. Even better, it doesn't give a monochromatic tinted appearance to the hair but rather adjusts to the different colour depths of my hair. Meaning, naturally lighter strands of my hair stay this way. Overall, I feel the Beautiful Brunette Dry Shampoo enhances my hair colour instead of dulling it like many other dry shampoos do. Oh, and the slight tint of this dry shampoo works great to cover up any makeup residues that somehow ended up in the hairline.
The results for added texture and volume are identical with the Strength & Shine one. The same goes for the price.
Nonetheless, I prefer the Beautiful Brunette Dry Shampoo over the Strength & Shine one, because of the way the tint enhances my hair colour.
---

The Batiste Dry Shampoo with a hint of colour is also available in the shades Brilliant Blonde or Divine Dark. 
---
As always, I love to hear your feedback.