Wardrobe Must-Have
"KHAKI GARMENTS"
       - Khaki is the new Black -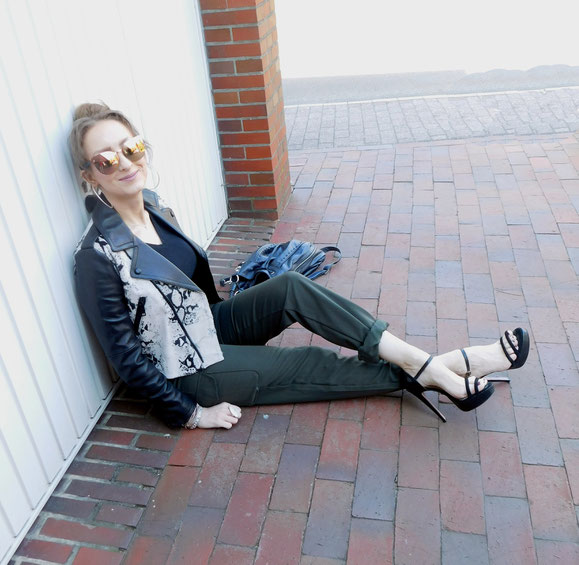 From now on every now and then, I will share with you, my Wardrobe Must-Haves and how I style them. 
Over the last few years, my love for Khaki-coloured clothing has grown tremendously. I find Khaki is a great alternative to black. Like black, it can be styled with almost everything and for many different occasions.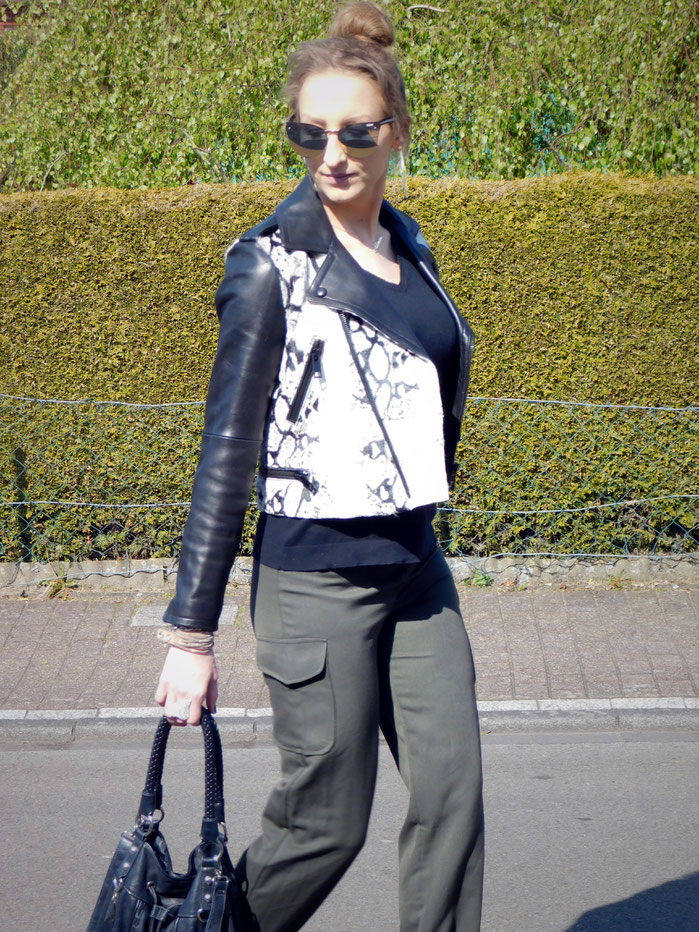 For this look, I wanted to show you how I wear Khaki pants for an everyday look. Since Khaki is a neutral shade, I like to combine an eye-catcher with it, in this case, this bi-coloured leather jacket. I kept the rest of it in black to avoid a style -overkill. Oh and of course I couldn't go a day without some signature earrings almost always hoops.
What is your Wardrobe Must-Have?
P.S.: As Khaki has made is way up to one of my favourite colours, you might see some other Khaki styles on here.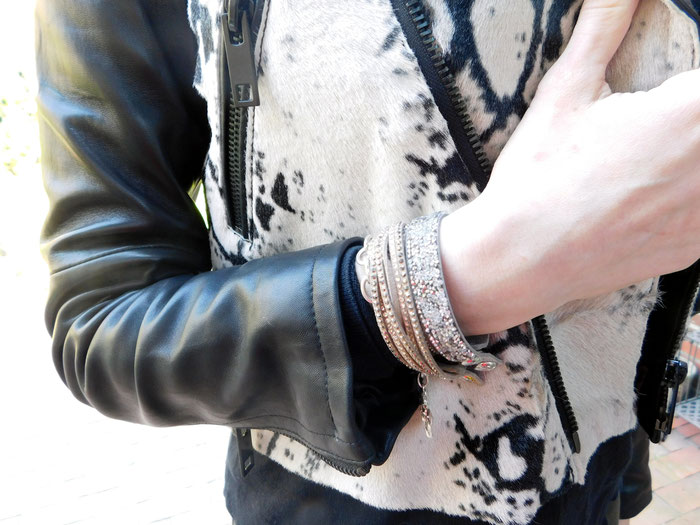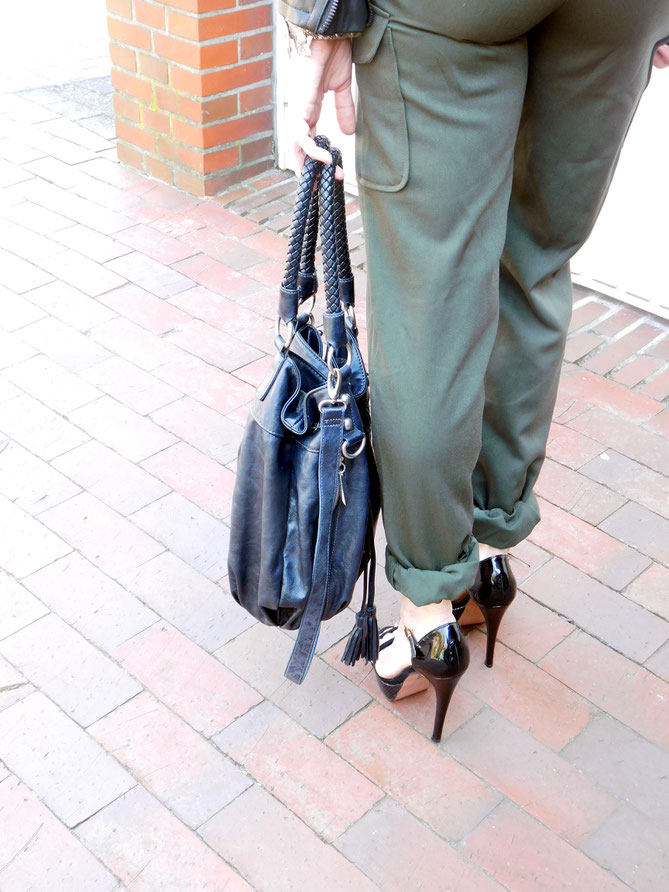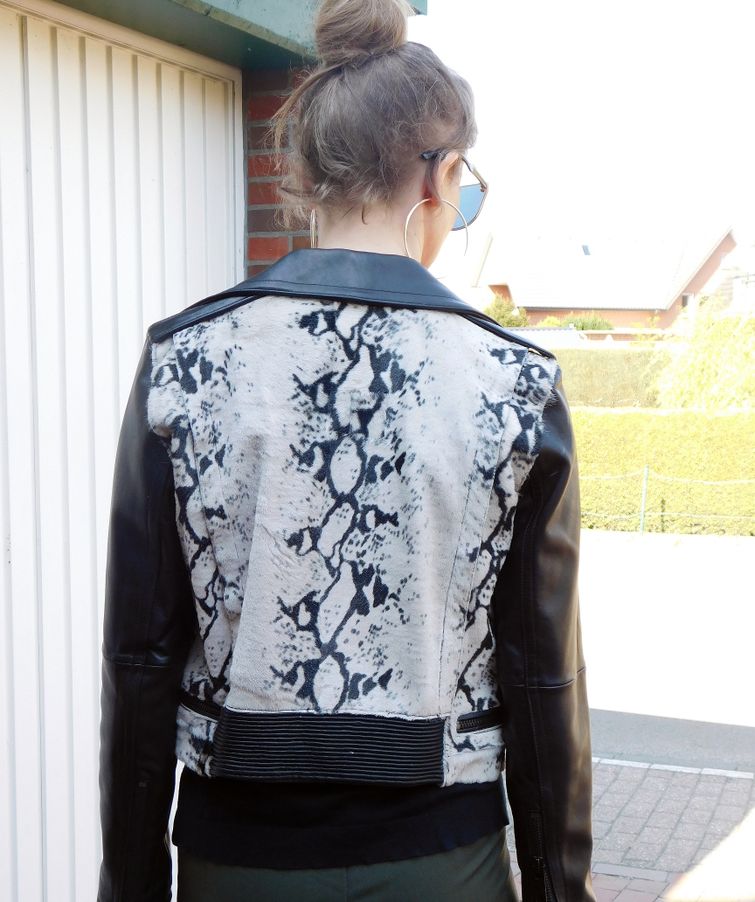 ---
Outfit Details
---