The Sweater Edition
#ChapterThree #Embellishments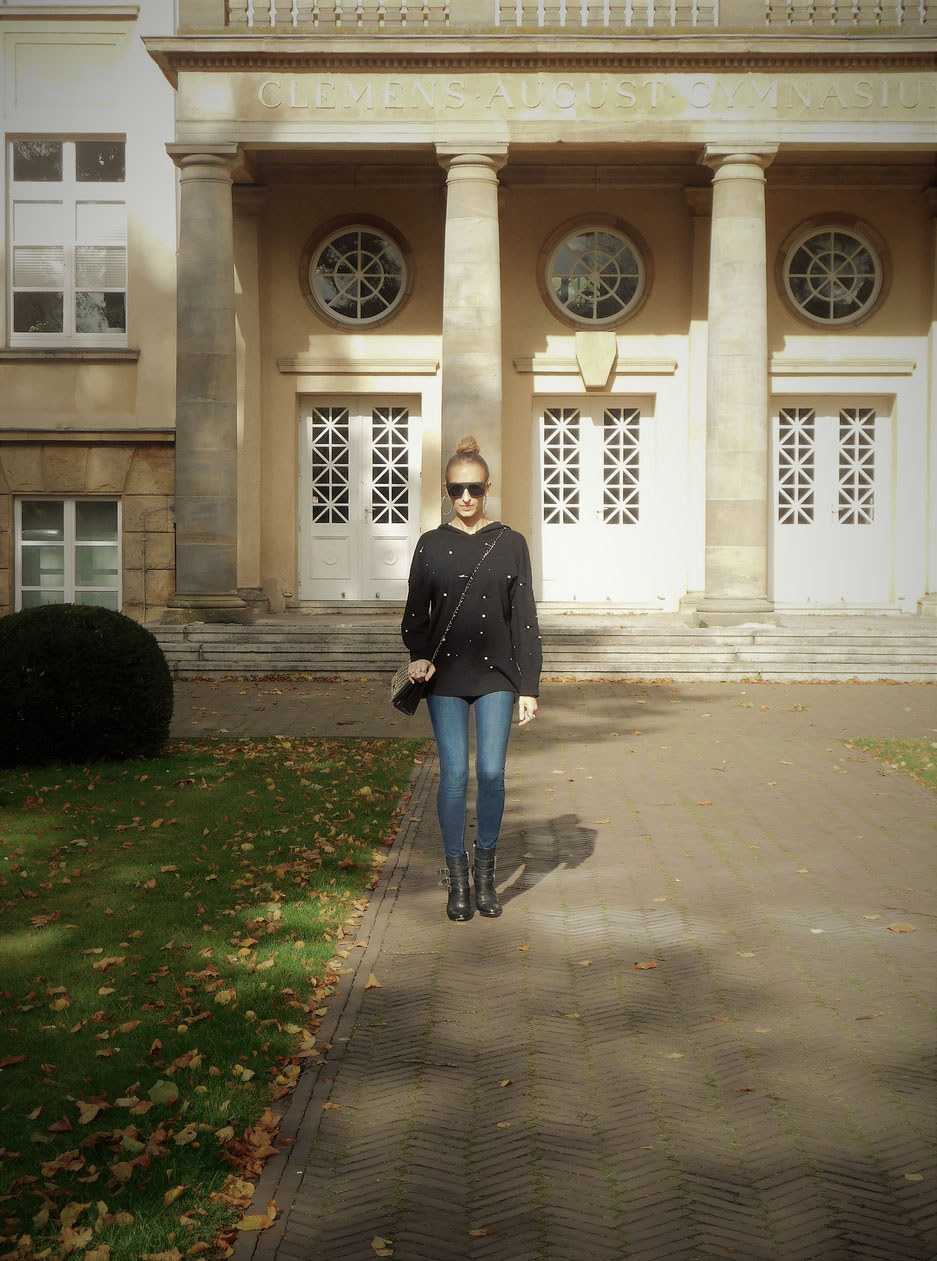 Embellishments on any type of clothing are a big thing this season. Of course, I, as a lover of all things bling, couldn't let this trend pass by and bought this pearl embellished hoodie.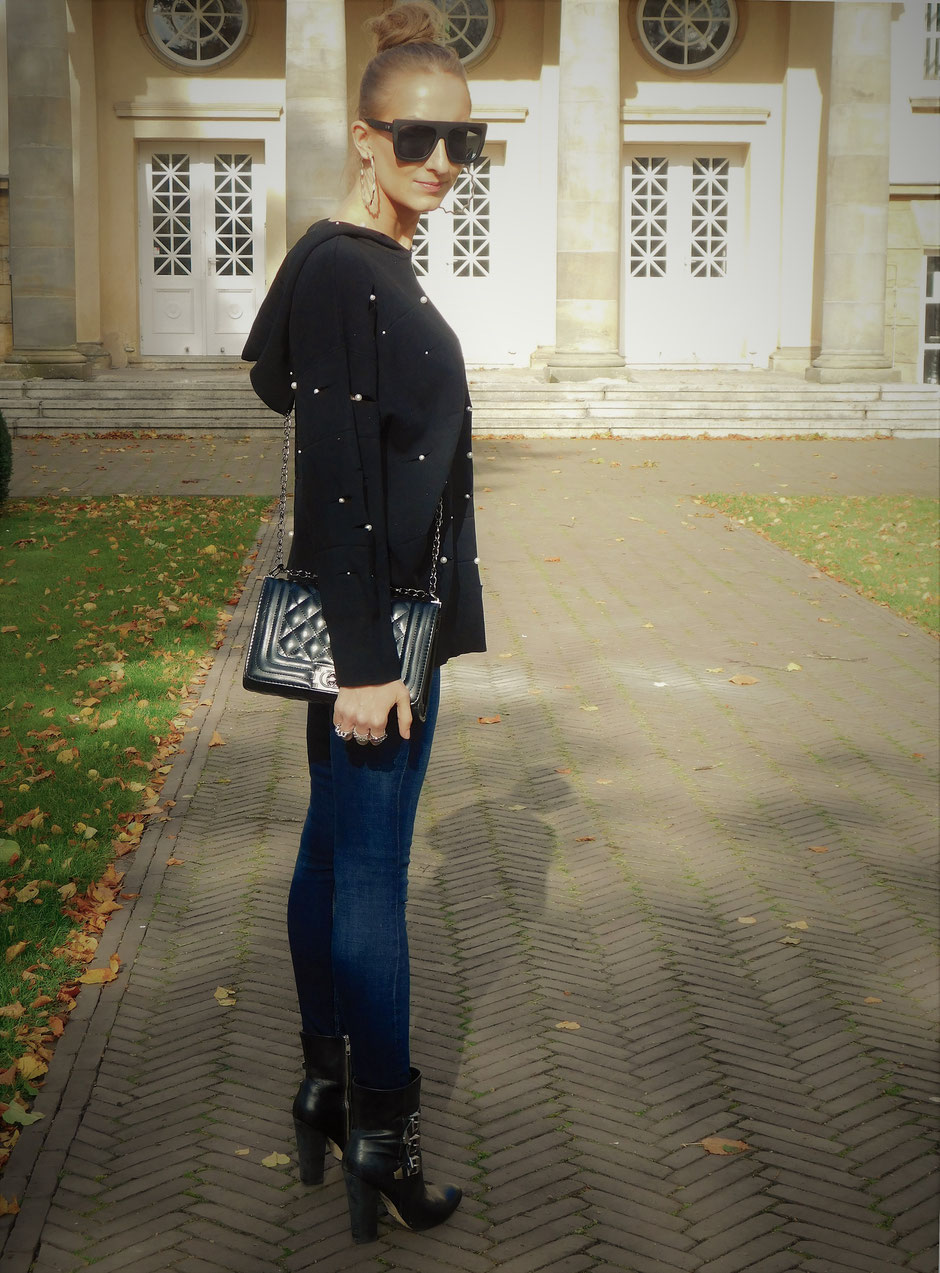 I must confess I am not an unconditional wearer of pearls. I find they can easily look old-fashioned. For example, I don't own a pair of pearl earrings, because I feel I look like I jumped out of a hundred-year-old picture into the present. 
However, the combination of hoodie and distressed details put a really modern twist on the pearl embellishments. For a business appointment, I would combine the sweater with a pencil skirt and tuck it in. 
Do you like pearls?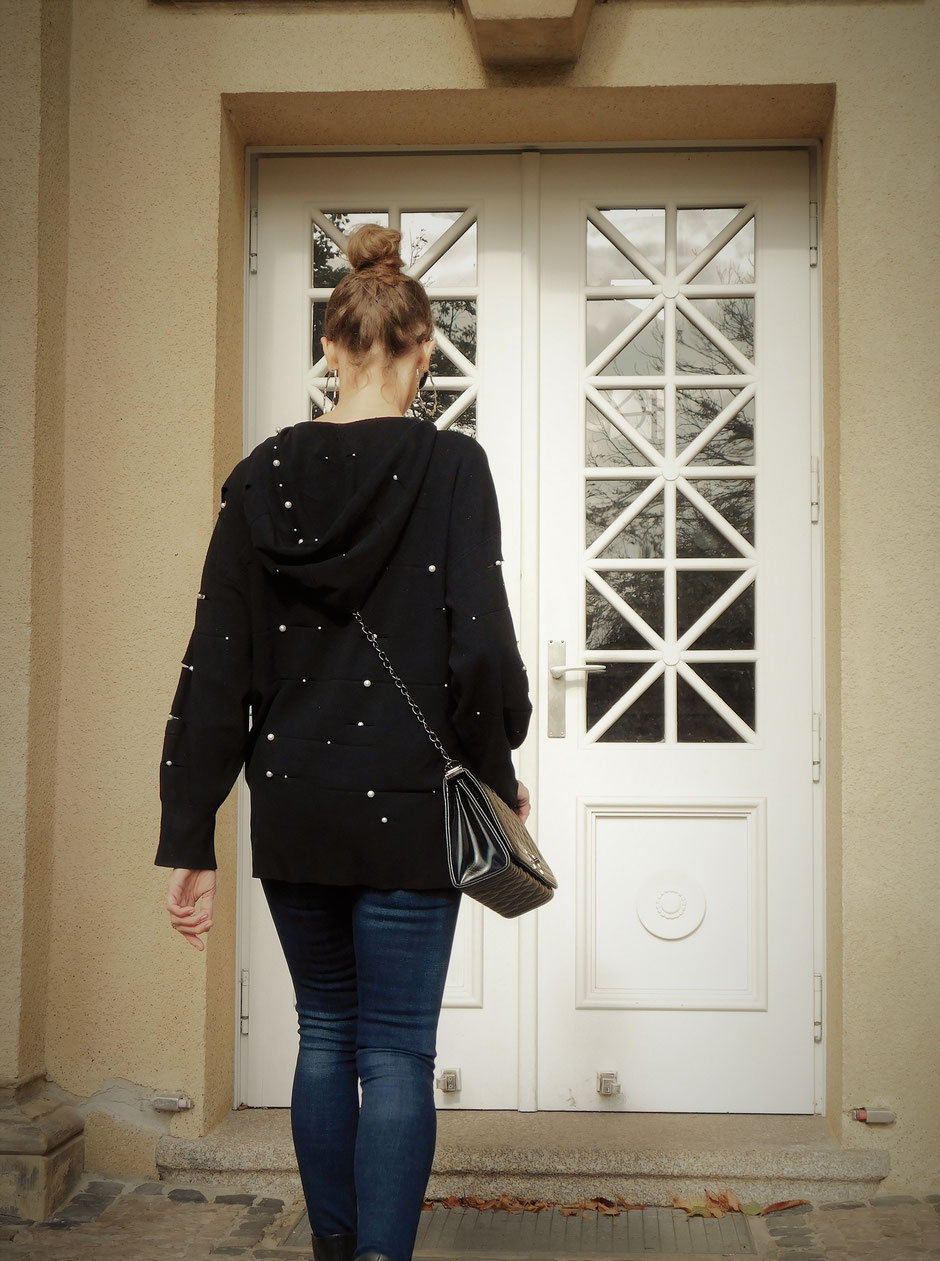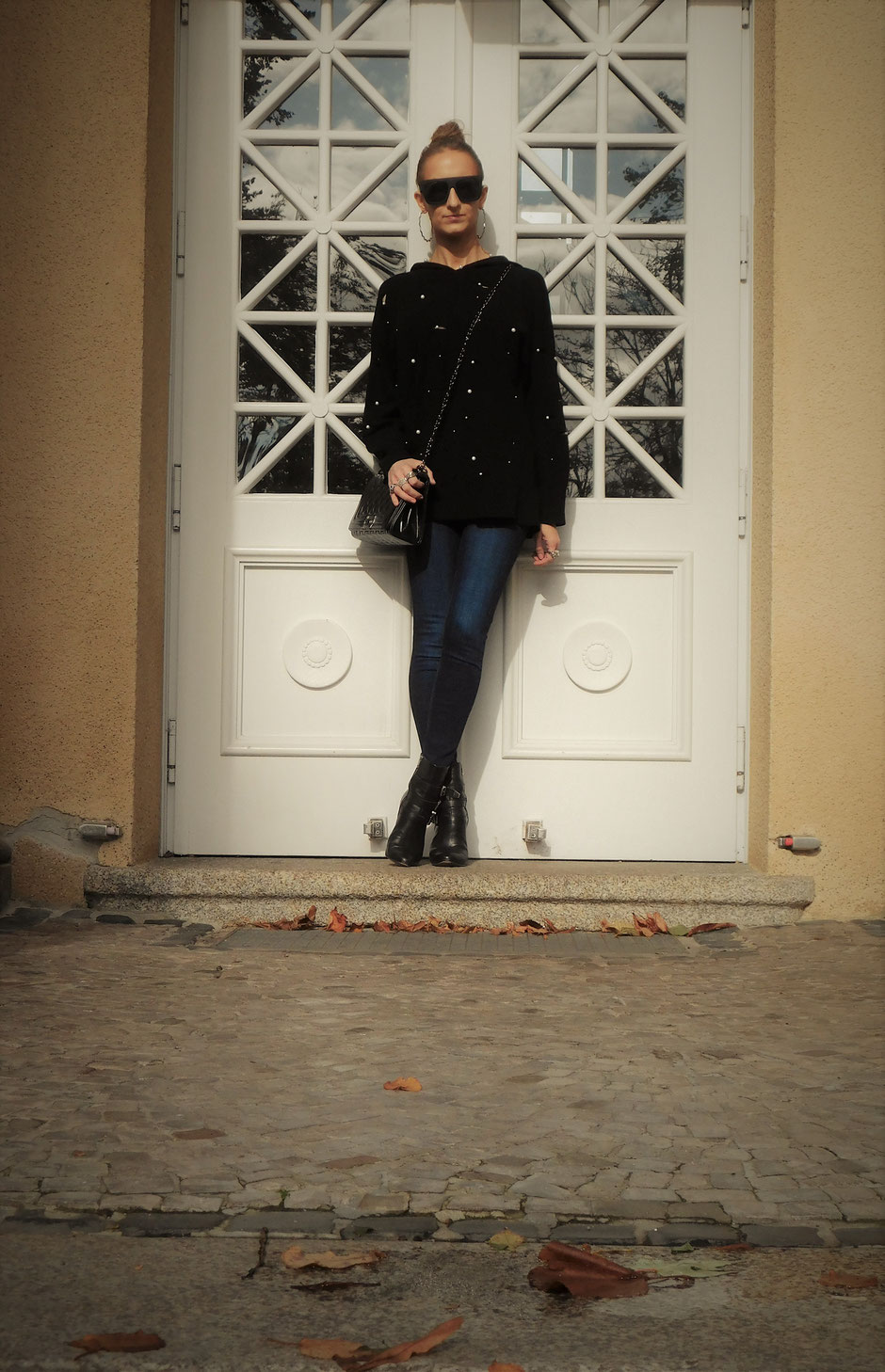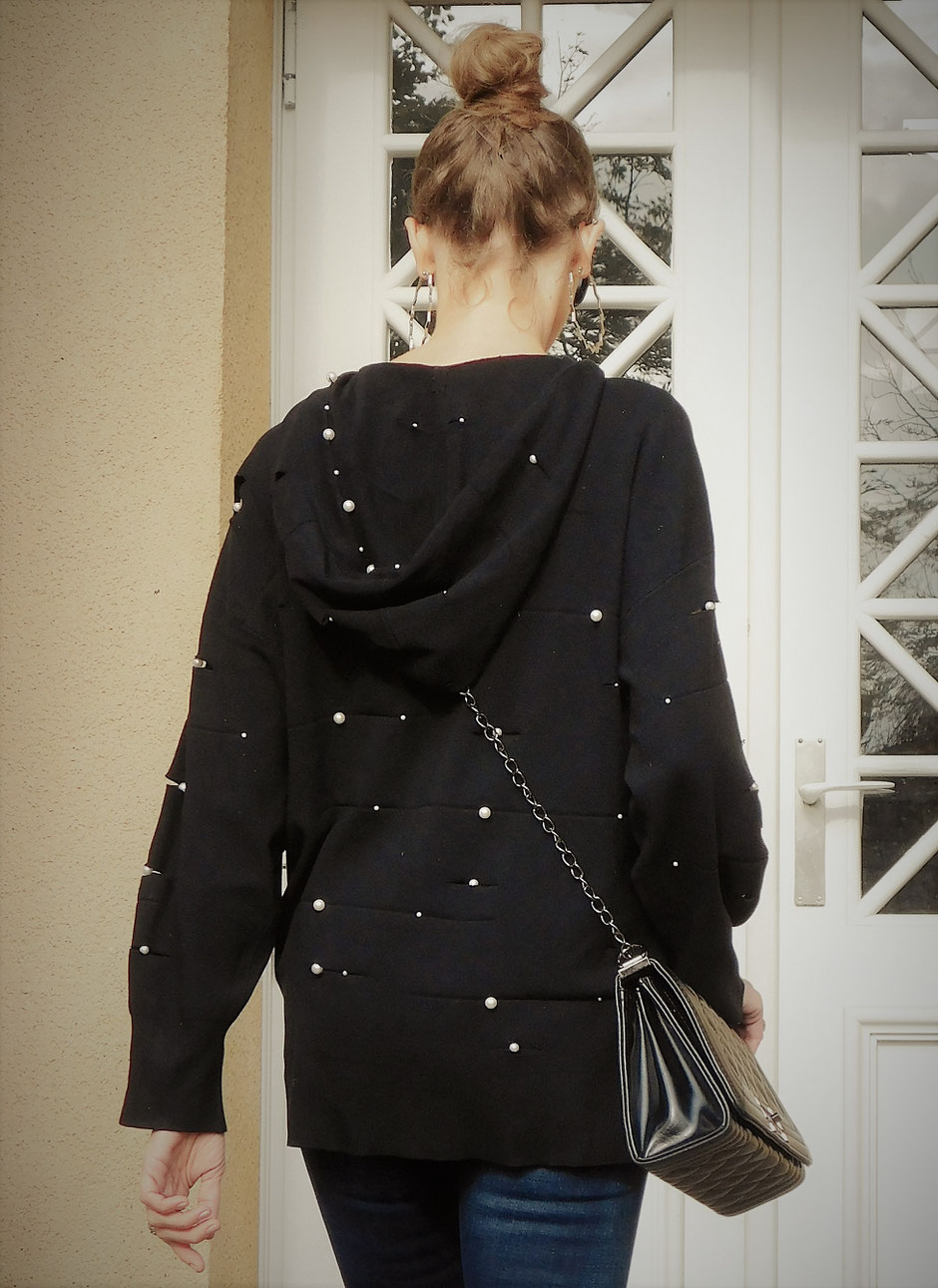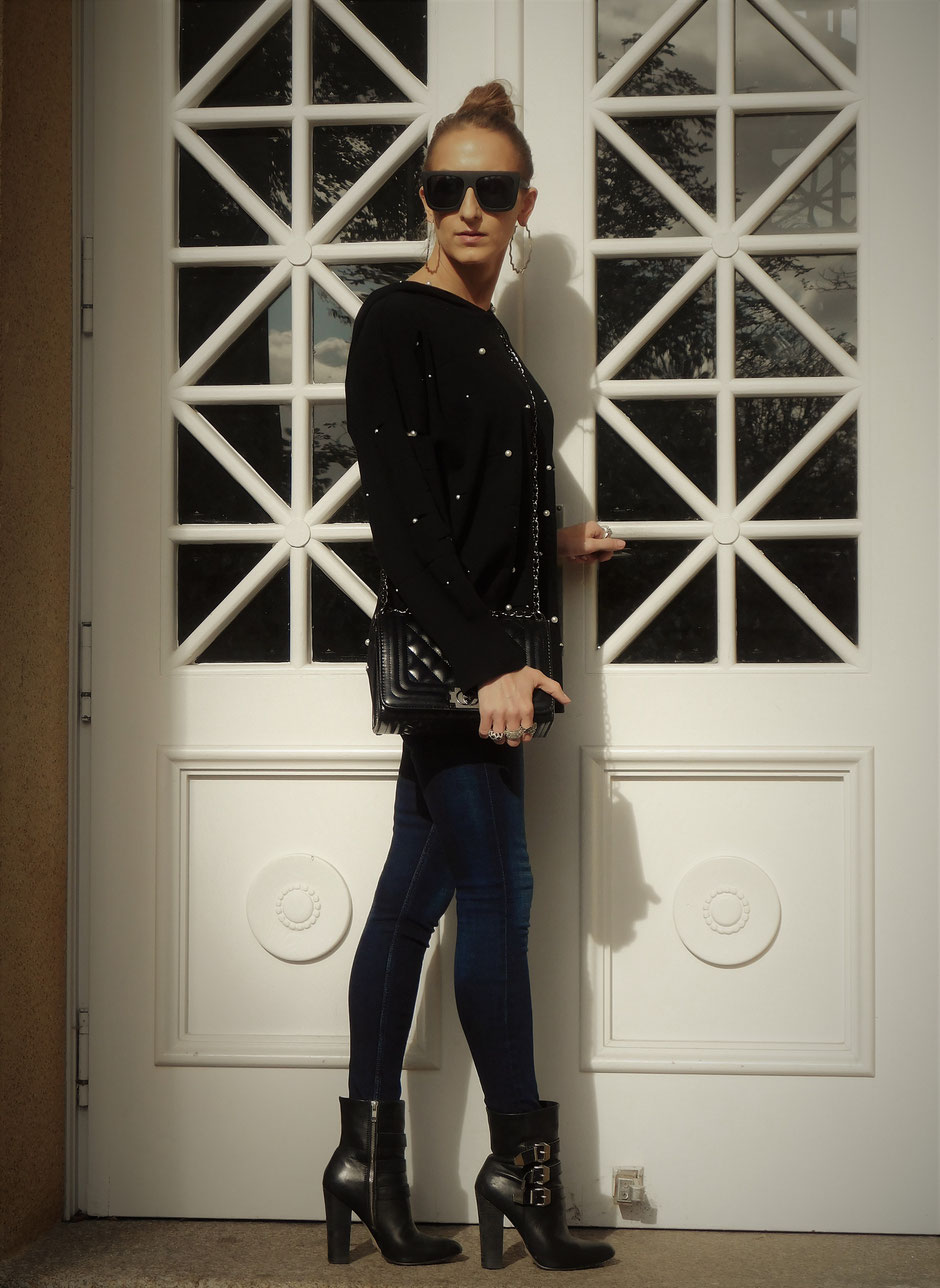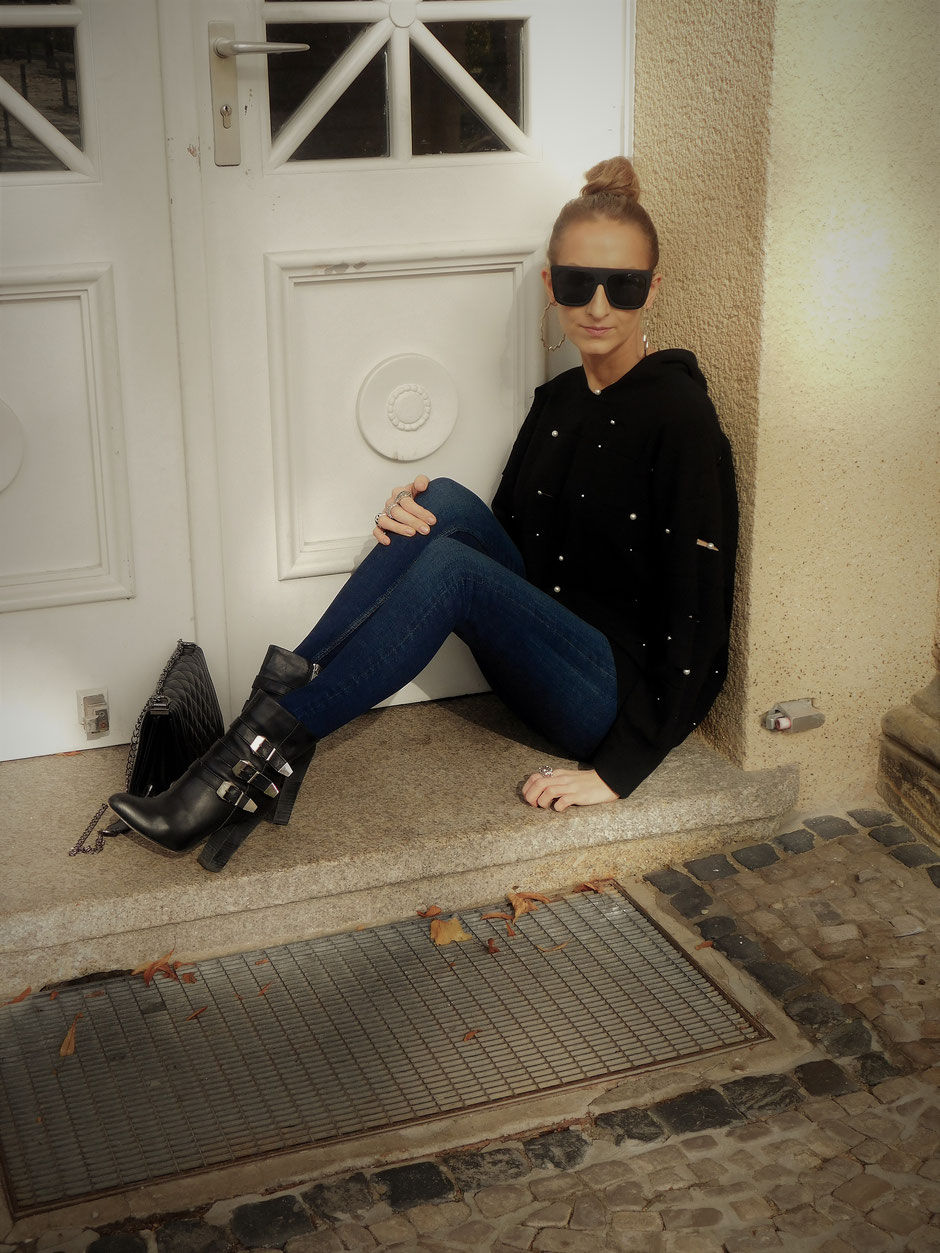 ---
---