The First Snow Of the Season
#FakeFurCoat #FakeLeatherPants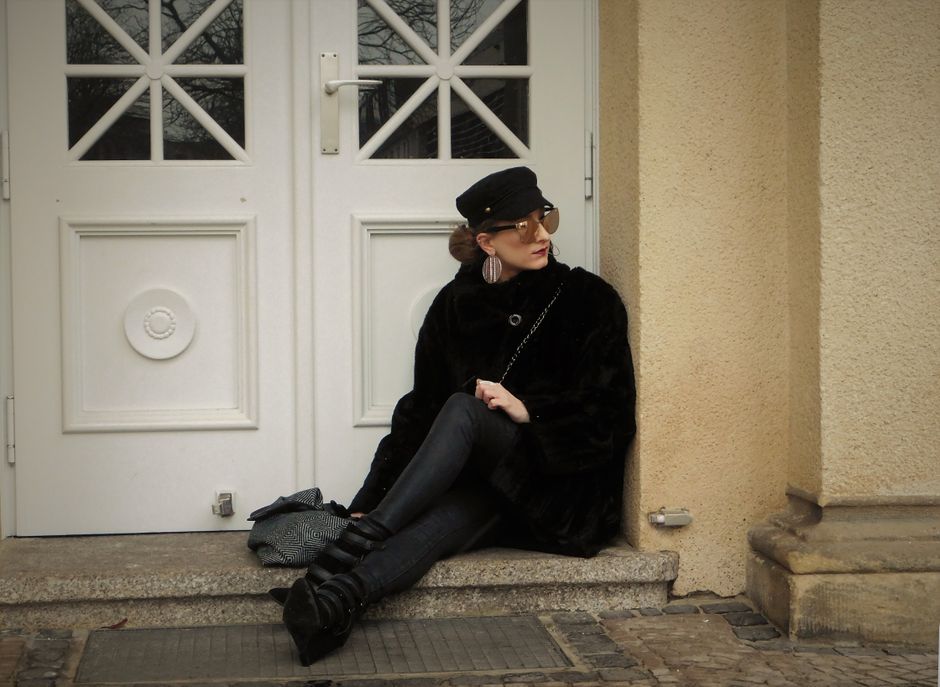 Funny fact, when I started to take pictures for my "first snow of the season look" it actually started to snow. So, the white points and stripes in today's picture are the first snowflakes of the season and not a broken camera.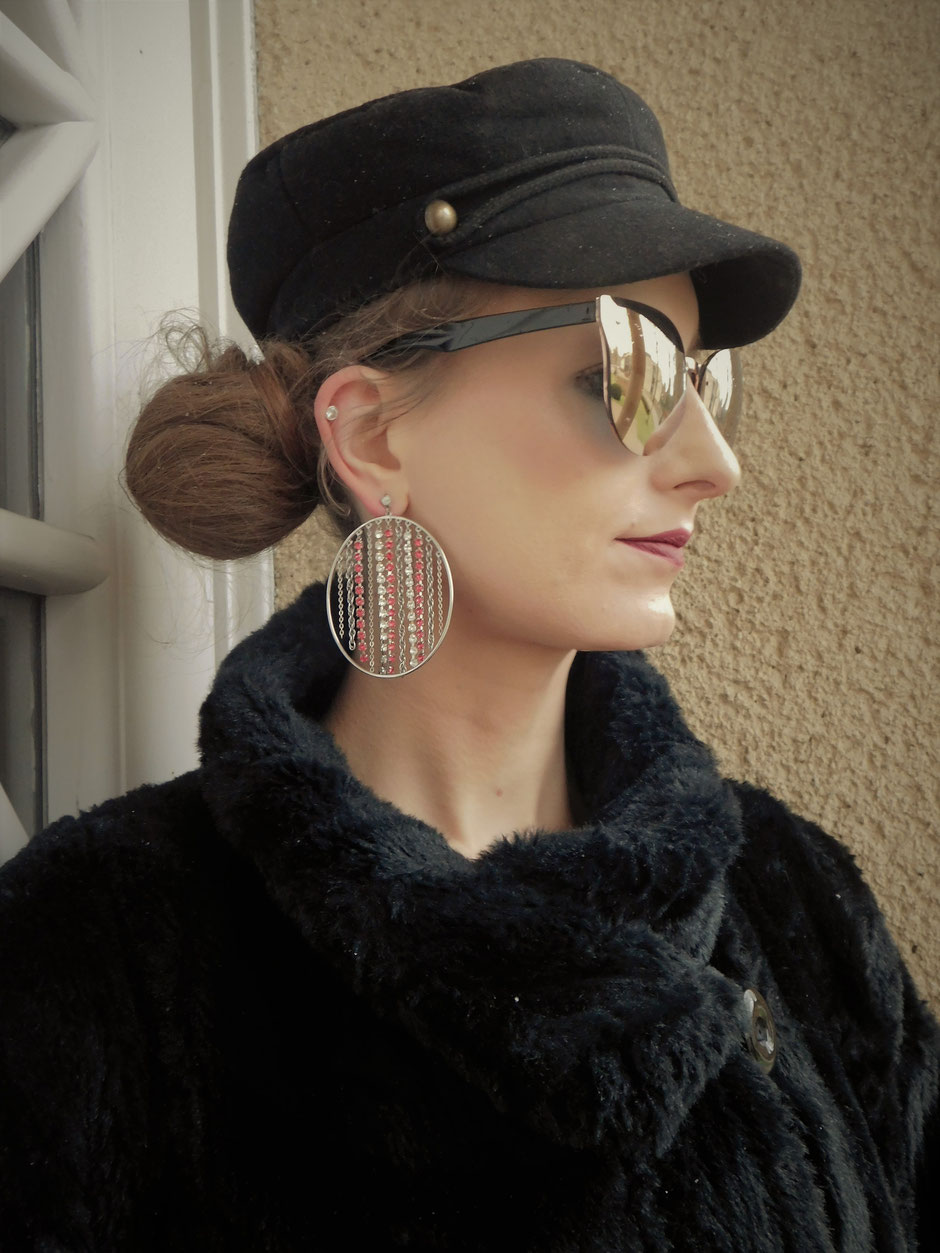 While I am still on the hunt for a coloured fake fur coat, I like to borrow this black one from my mom. Yes, it is vintage, but  I love the oversized style of the coat. To give the look some shape and structure, I opted for this skinny leather-like coated jeans. Instead of adding colour to the look, I played with different fabrics.
Did it already start to snow in your hometown?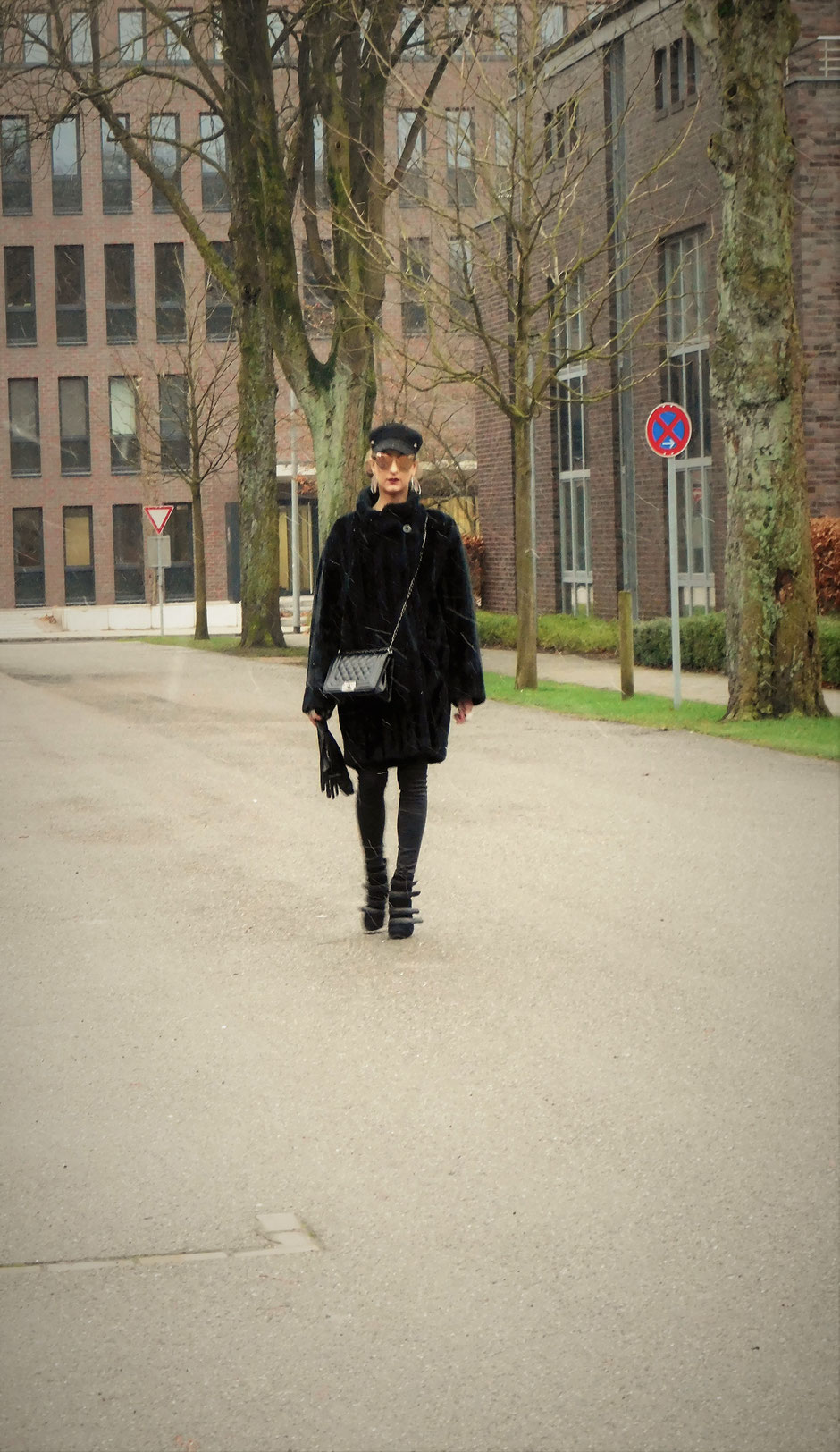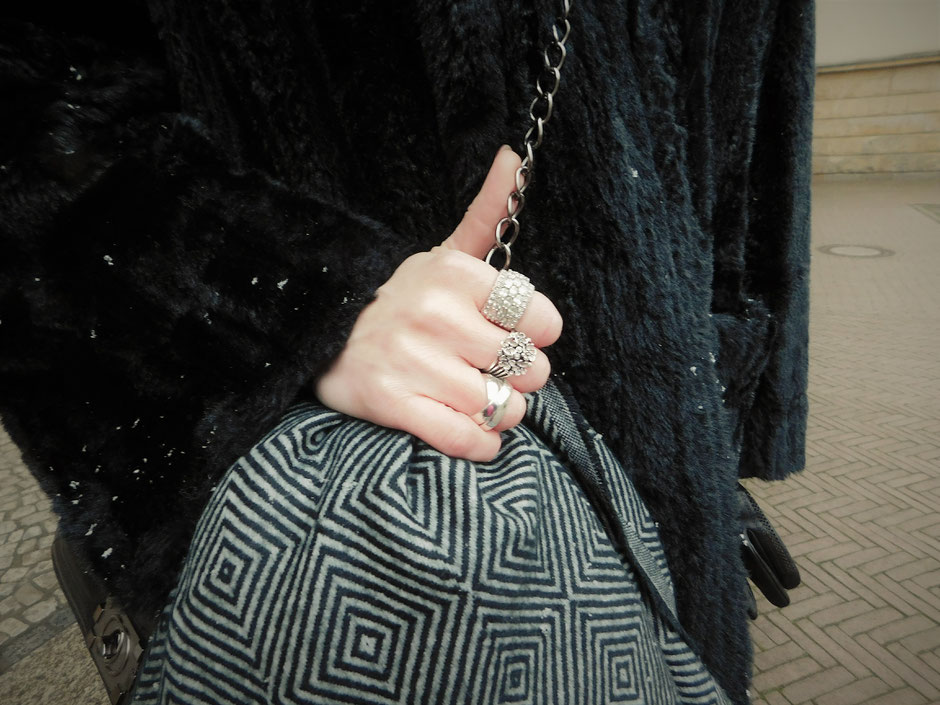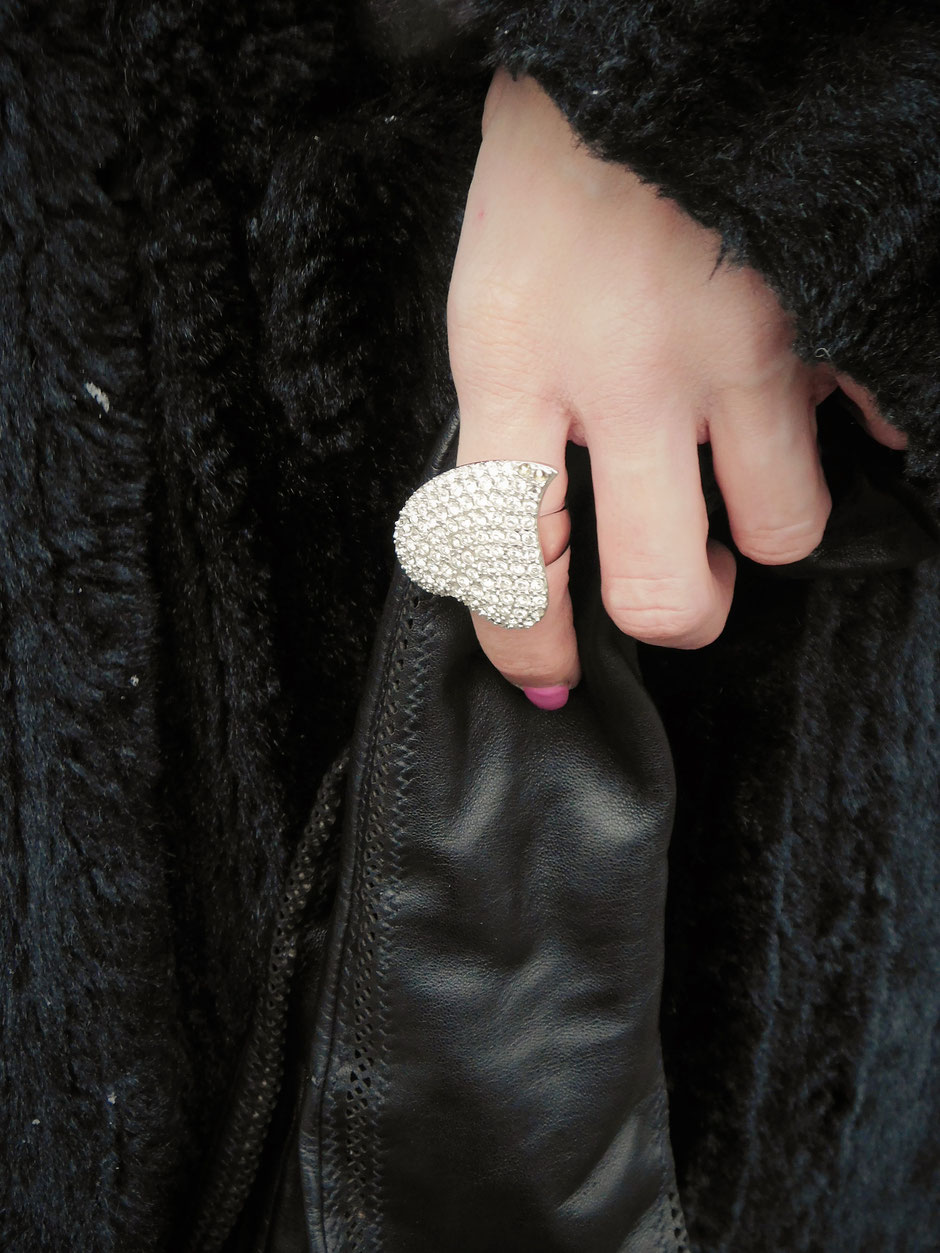 ---
---