Christmas Baking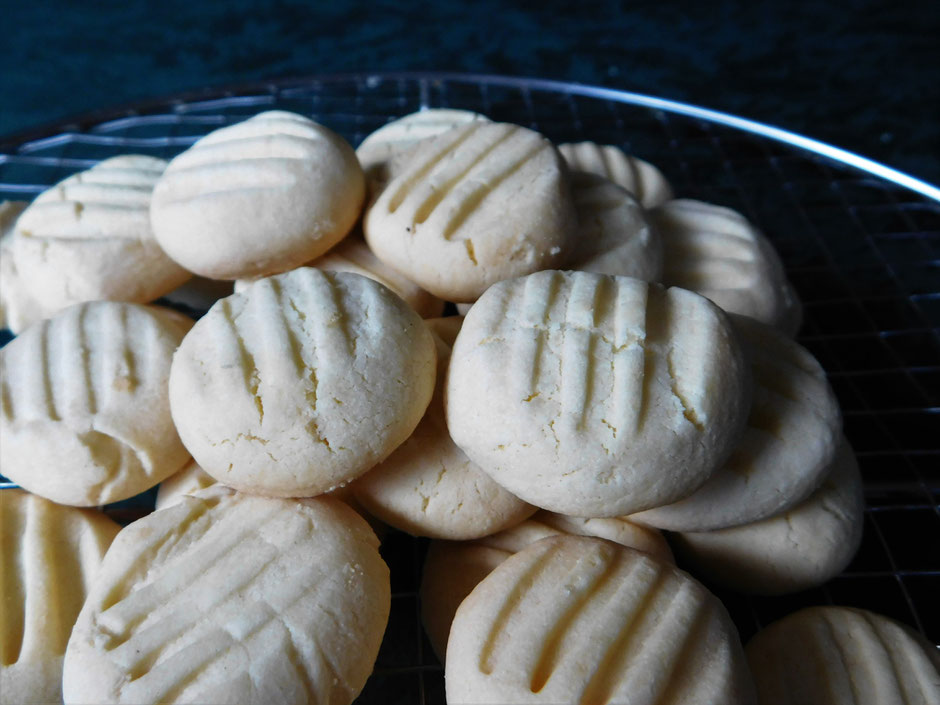 I don't know how you feel about it, but I prefer home-baked cookies over the purchased ones anytime especially when it's Christmastime.
One of my favourite Christmas pastries are the Snowflake Cookies. They are quick and easy to make but oh so yummy.
Ingredients
- 250 g Starch
- 100 g icing sugar
- 2 package of vanillin sugar
- 250 g butter or margarine
- 100 g flour
Directions
1. Put starch, icing sugar, vanillin sugar and butter in a bowl and blend together using a mixer.
2. Knead the flour into the mixture.
3. Now cool the dough in the refrigerator for a while.
4. Form the dough into balls and flatten with a fork
5. Bake for 10-15 min at 175°C.
Have fun baking!