Christmas Baking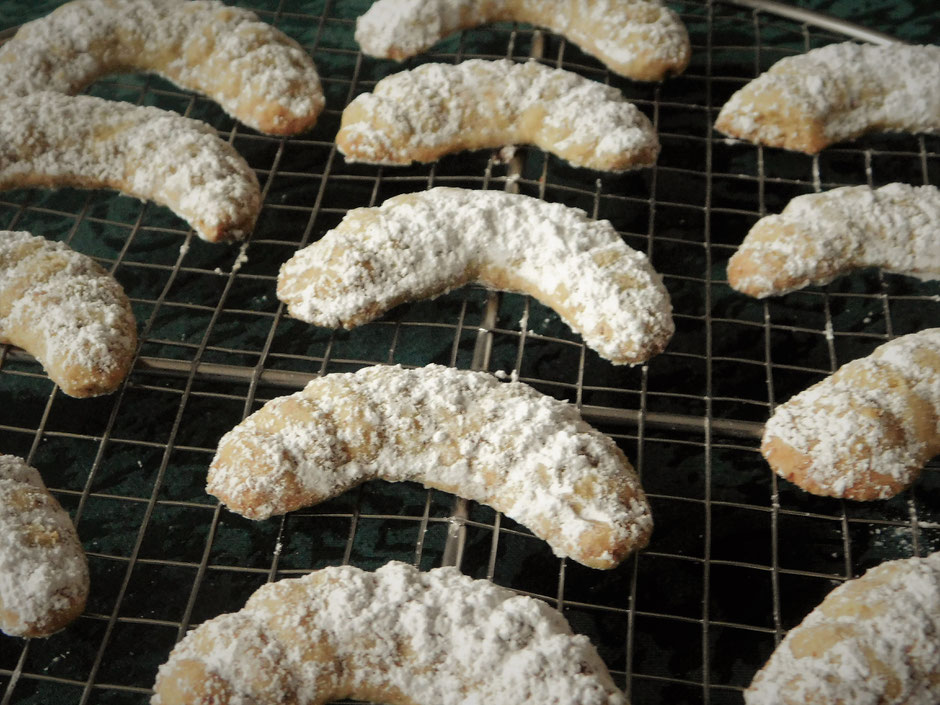 Just in time for the Christmas holidays, I share with you another recipe for some of my favourite Christmas Cookies...the Vanilla Crescents. They take a little bit more time than the Snowflake Cookies, but the effort is worth it because they are so delicious.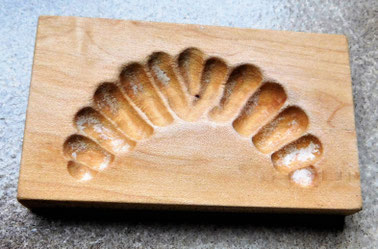 Ingredients
- 150 g Butter
- 2 egg yolk
- 50 g fine sugar
- 100 g peeled almonds
- 1 package vanilla sugar
- icing sugar
Directions
1. Mix all the ingredients and knead to a smooth dough.
2. Then leave the dough to rest in the fridge. 
3. On a floured board divide the dough into pieces and form the pieces into the roll.
4. Cut small pieces of the roll and press it into the vanilla crescents mould.
5. Repeat the process until you run out of dough.
6. Bake the vanilla cookies for 12 min at 170°C.
7. Let the pastry cool down and then dust with icing powder.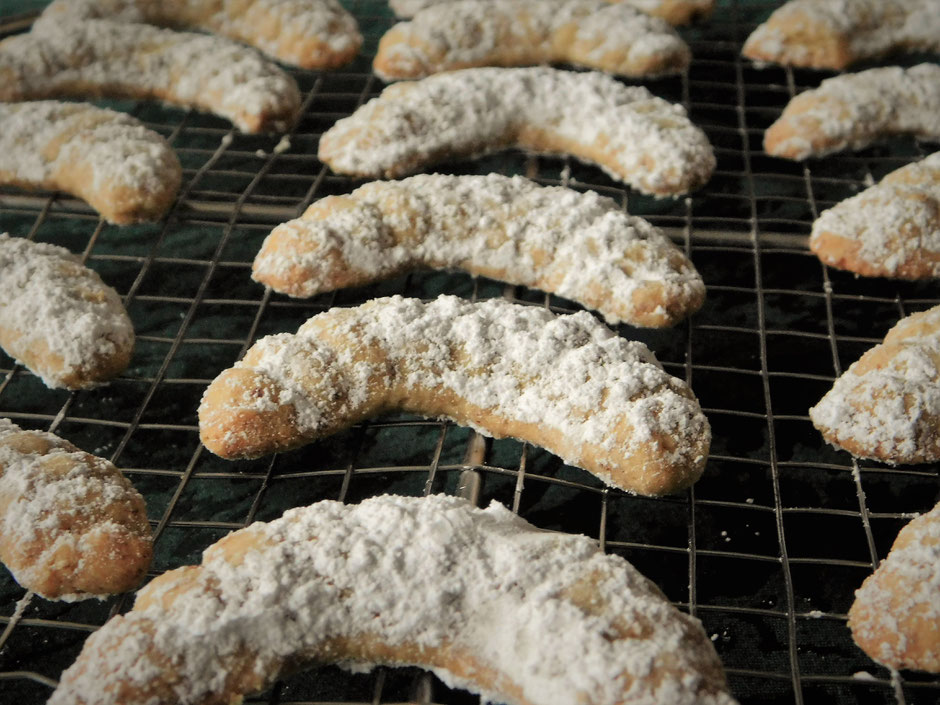 Let me know if you baked them. I will take a short break from posting between the holidays to improve the blog. I will be back on the 3rd of January. I wish you all a Merry Christmas and a Happy New Year.