My Favourite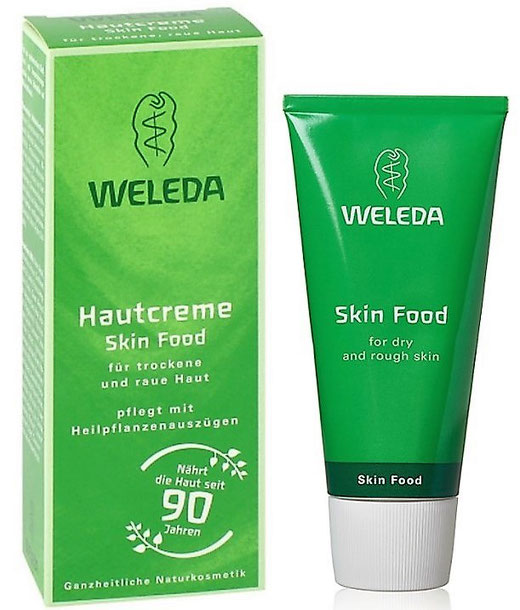 I don't know how you feel about it, but for me, the winter time is the most stressful season for my skin. The constant change from cold to warm air several times a day put a toll on my skin.
It used to get extremely dry, patchy and tight skin during the cold months until I discovered Weleda's Skin Food three years ago. Since then the winter season and my skin get along much better than before.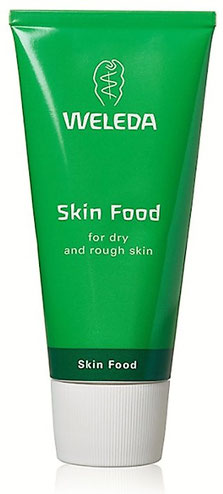 Consistency-wise Weleda's Skin Food is perfect for the wintertime because it is a really thick. Its base consists of beeswax and oils. It feels as if this thick base builds a protective layer around my skin thereby protecting it from the temperature fluctuations throughout the day. Nevertheless, the cream doesn't feel heavy on my skin. On the contrary, it melts into it in no time leaving the skin nourished and well protected. 
It also contains viola tricolour, calendula and chamomile which have a calming effect on the tight and rough areas of your skin. 
When I used Weleda's Skin Food for the first time, my skin was dry as a dessert. After the first application, I could feel in instant relief concerning the tightness of my skin. After a week or so my skin was almost back to normal. Nowadays I use Weleda's Skin Food as soon as the cold season starts to keep my skin in its normal condition. 
So, if you struggle with a dry and itchy skin I highly recommend giving Weleda's Skin Food a try.
P.S.: Although the face cream is really thick it works great with makeup. You can use it as a primer and get a slightly dewy finish.