Trend Alert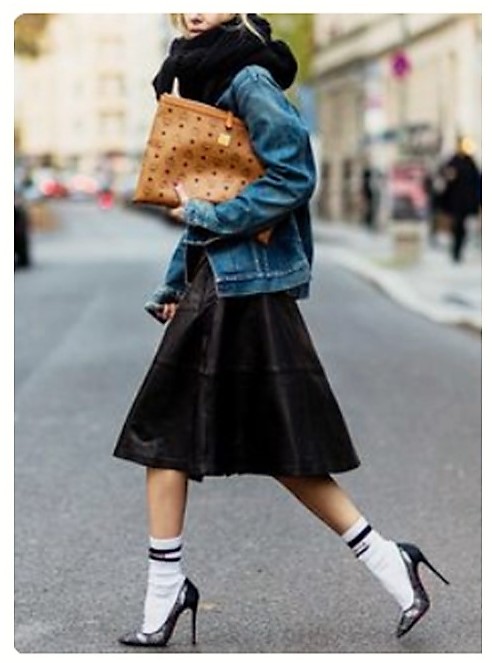 Every time I watch an 80s or early 90s movie and see a character wearing white socks, I feel a sense of relief that this trend has passed away. So, I thought.
But browsing through the latest fashion trends online, on Instagram, Pinterest and through the pages of Influencer like Chiara Ferragni proved me wrong. There is no mistaking the "sock" is back.
Yes, the good old white tennis sock is back. This time in the improved version with a big designer logo on it. Style-wise they are worn in pumps, heeled sandals or sneakers. For the sneakers version, it is important to roll up the hem, so that the "socks" are on full display.
This "socks trend" also includes eye-catching versions with glitter, bright colours as well as bright patterned ones. They are worn the same way as their big brother the tennis sock.
Below I put together a mood board of the "socks" trend to give you a visual of it.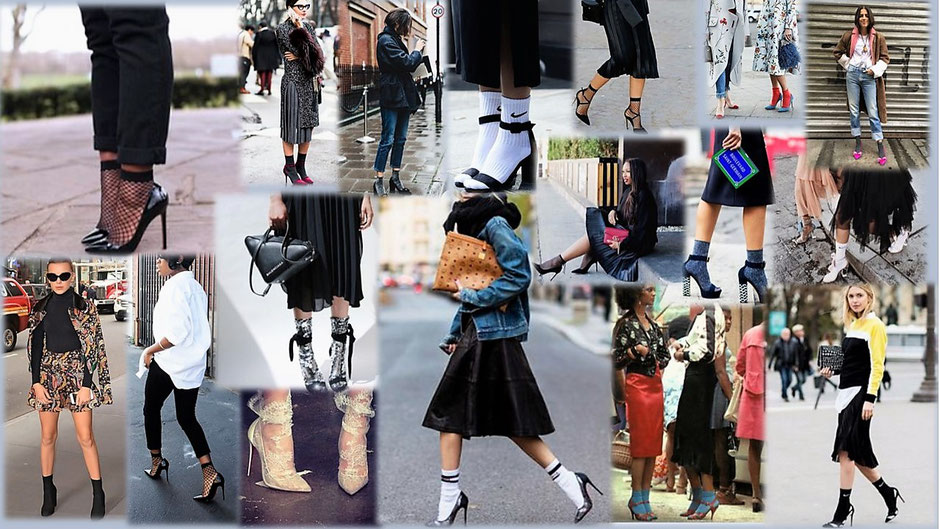 What do you think will you give this trend a try?
Speaking for myself, I am not sure. I just grew up with the fashion mantra that socks in sandals are a no-go. Then again, nothing stays the same forever. Also, while putting together today's mood board I have to confess, some of the looks weren't that appalling to my eyes as I expected.
Right now I am contemplating to try the socks trend by wearing glitter ones with sneakers and cropped Mom jeans to see if the look grows on me. If so, I might even try the socks in sandals look, maybe.
If I give the trend a try, I am for sure sharing the look with you on here. What do you think should I give the socks trend a try?