To repurchase or not
- Laura Mercier Flawless Fusion Ultra-Longwear Foundation-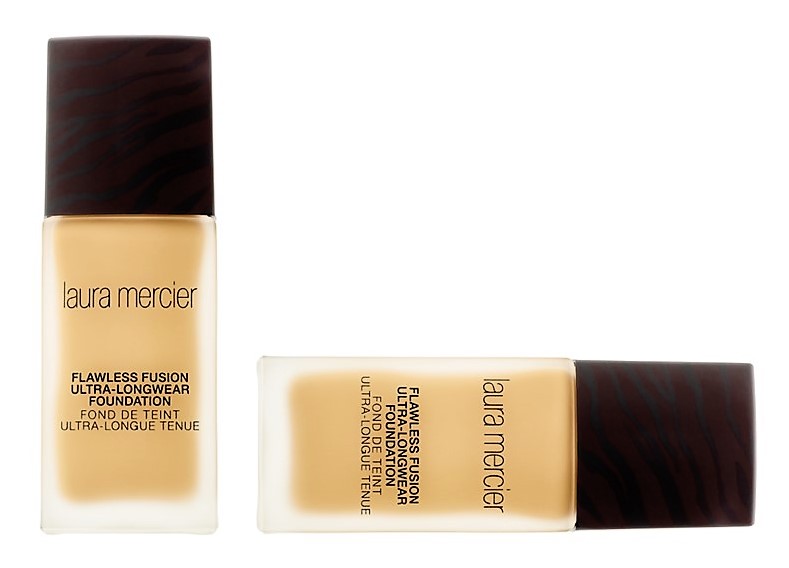 While I was contemplating what to post today, I have realised I haven't done a foundation review since June 2017, and I tried a few since then.
To catch up, let's start with Laura Mercier's Flawless Fusion Ultra-Longwear Foundation.
The foundation contains 30 ml of product and costs 48,99 €. It is described as a 15-hour, long-wearing, oil-free, and transfer-resistant liquid foundation with a matte finish and weightless, medium-to-full coverage.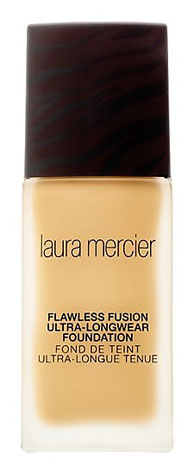 I bought the foundation in 1N1 Creme for fair skin with neutral undertones. Although this is the lightest shade available, it is still a touch too dark. I could make it work with bronzing up my neck and decollete, but in the summertime, with more exposed skin, the foundation wouldn't work.
Another downer was the coverage. Yes, I could build it up to a full coverage. However, I needed a lot of product to get to this finish. Therefore, I ran out of the foundation after only four weeks.  Which brings me to another complaint... the packaging.
It comes in a rectangular glass container. After I used up about two third of foundation, the last third wouldn't come out of the bottle. Due to the glass container, I couldn't cut it open. So, I turned the bottle upside down, removed the pump dispenser in hopes the rest of the foundation would run out of the bottle, but it didn't. It just amassed in the corners. Of course, I didn't give up right away. So I tried it with a makeup brush. My success was minor. I could withdraw a little bit of the foundation. Nonetheless, at least 15-20% is still in the bottle, and I can't get it out. 
The finish is decent, my skin looks good but not out of the ordinary flawless, compared with other foundations. 
They claim it is transfer-, sweat-, humidity-, and water-resistant. I have to object. After two hours the foundation started to separate around my nose area and almost completely disappeared after another two hours. That doesn't even come close to the proclaimed 15 hours wear time. Transfer-wise it failed, too. It clung to my sweaters while changing clothes and touching my face also led to a foundation meltdown.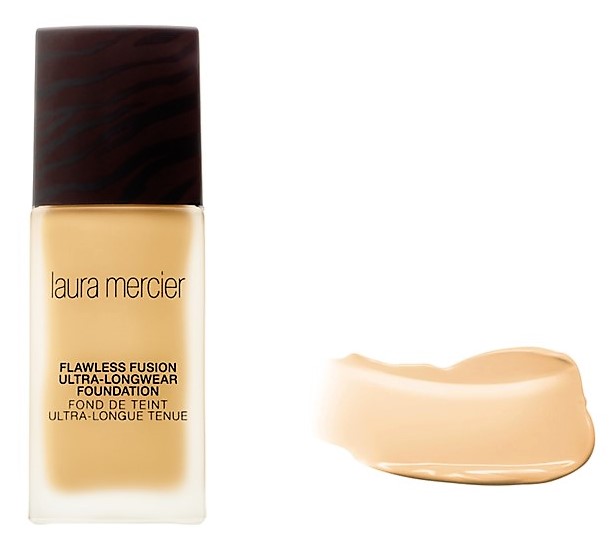 You might already guess it... I am not repurchasing the foundation.
It doesn't hold up to the 15 hour wear time claim, the finish is nothing out of the ordinary, and it is way too overpriced considering the fact, that I couldn't use 15-20% of the foundation due to the packaging.
It might work on other skin types, but on my combination skin, it didn't.
Have you tried the foundation? If so, what are your thoughts on it?