The Sweater Edition
#Chapter7 #PearlEmbellishedSweater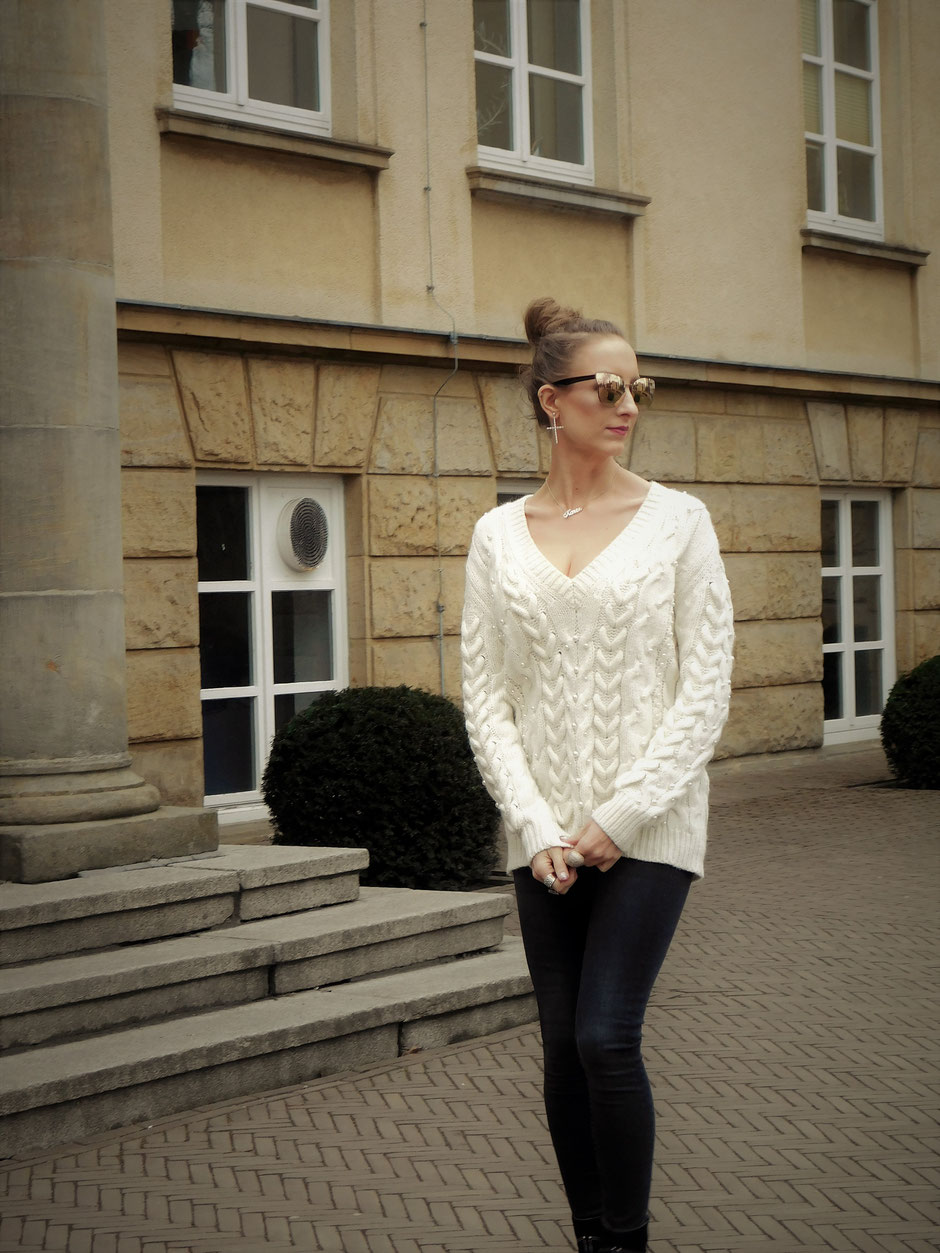 Hallelujah! After almost three months last Sunday was the first day where it was possible to walk around outside without a winter coat on.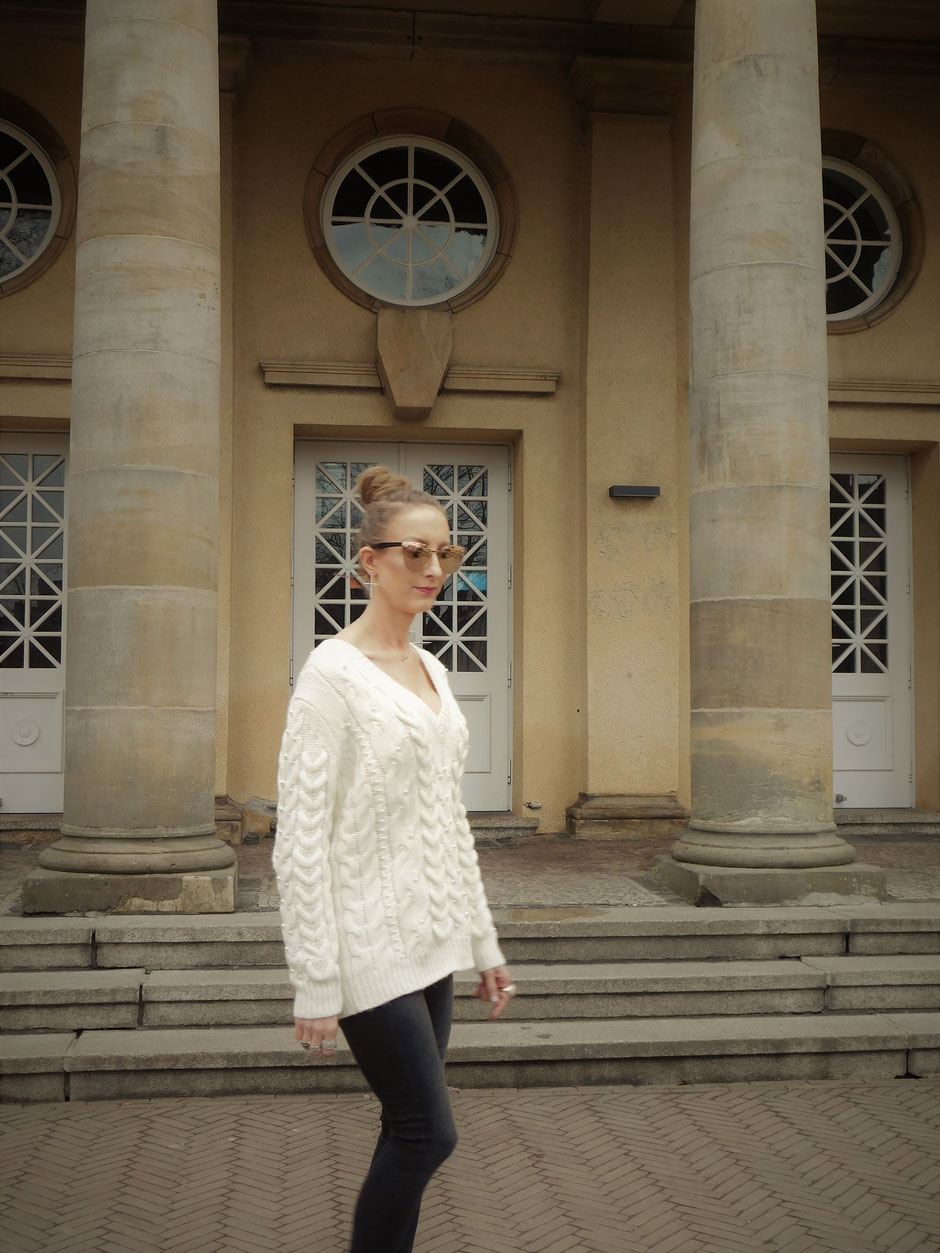 So, I took the opportunity to take some pictures, for my Sweater Edition.
This pearl embellished sweater was a Christmas gift from my parents. I can't believe I had to wait almost three months to show you one of the latest addition to my sweater collection.
Due to the pearl embellishments, this sweater creates a more dressy vibe. Therefore it works with jeans as well as with more sophisticated pieces like a pencil skirt or cigarette pants.
Oh, and which version do you prefer tucked in or out?