Easter bunny cookies
Still searching for a quick but yummy Easter Cookie recipe?
Maybe you give my favourite cookies a try. Of course, you can use the dough recipe for any other occasion buy simply changing the shape of the cookie cutter. 
Ingredients
200 g Butter
1 package of vanilla sugar 
100 g Sugar
1 Egg
325 g Flour
100 g Starch
For the glaze
Icing Sugar
Vanilla Flavour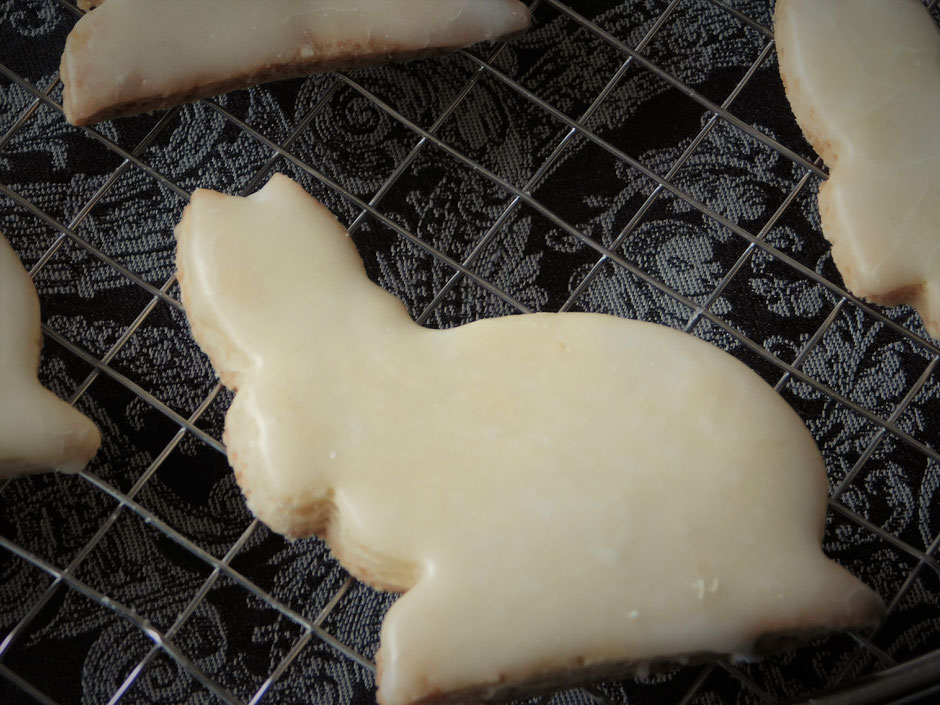 Directions
1. Mix sugar, vanilla sugar, starch and flour.
2. Cut the butter pieces and stir it in little by little.
3. Stir in the egg.
4. Place the dough on the working surface and knead the dough 
    with your hands.
5. Dust the dough with flour to roll it out. Then cut out the 
    cookies.
6. Bake the cookies for 12 minutes at 200°C.
7. Let the cookies cool down.
8. Mix the icing powder with water and vanilla flavour and 
   glaze the cookies with it.
P.S.: You could also add some food colouring to the glaze.
Happy Easter!