Two Trends One Look
Although, there is for sure a too much by wearing different trends in one look.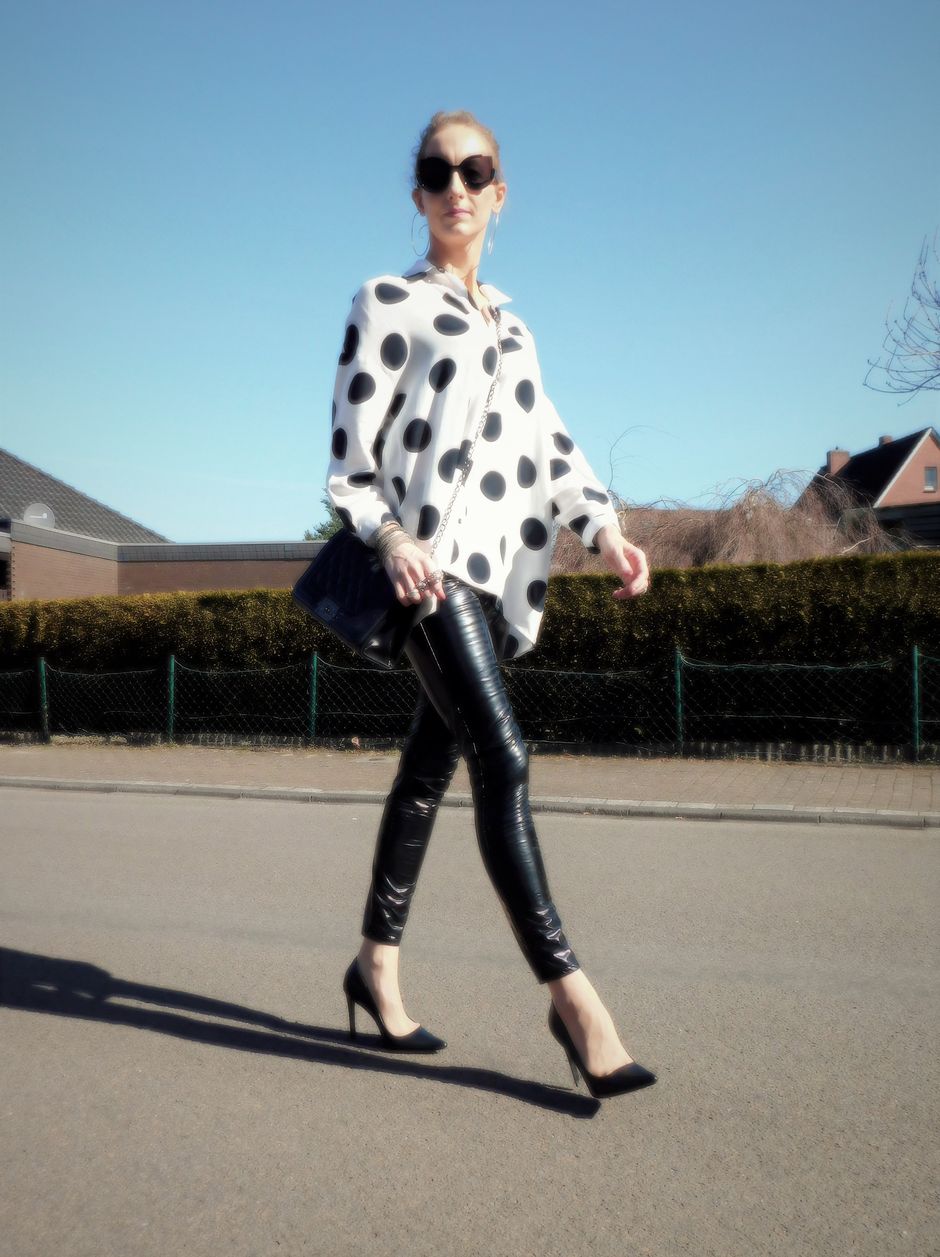 I find the polka dot shirt and the vinyl pants are a match made in heaven. The polka dot shirt takes away a bit of the loathsomeness some think the vinyl pants inherent and makes them daytime appropriate. While the vinyl pants add that certain something, to an otherwise standard shirt with pants look. 
How would you wear vinyl pants for a daytime look?