Dessert in Italian Spaghetti-Ice Style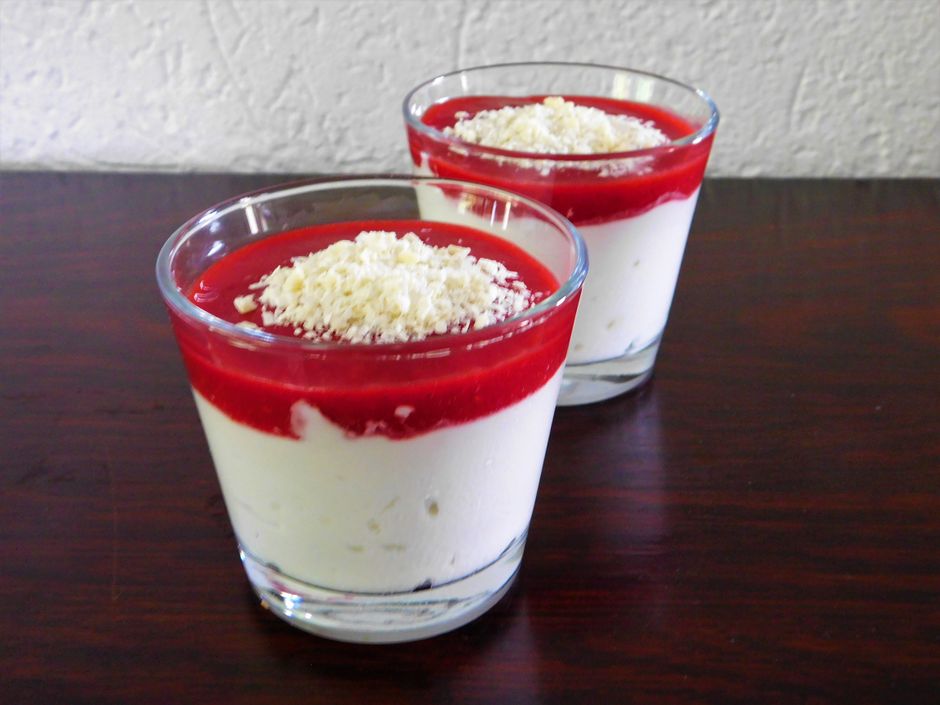 My mum recently tried out a new dessert recipe. It was so yummy but yet so easy to make. So I thought I share it with all of you.
It only takes about 20 min to make, and you get 8-10 portions out of the recipe.
Ingredients
2  cups of cream
250 g natural yoghurt 
250 g curd
500g mascarpone
 75 g  sugar
2  tablespoons of lemon juice
400 g strawberries
1 bar of white chocolate
Instructions
1. Whip the cream until stiff.
2. Then mix the curd, mascarpone, sugar and lemon juice together and fold in the whipped cream.
3. Puree the strawberries. If you want to, you can add a bit of lemon juice and sugar to the strawberry puree.
4. Fill the curd mixture into dessert glasses and pour the strawberry puree over.
5. Finally, grate the chocolate and sprinkle it on top of the strawberry puree.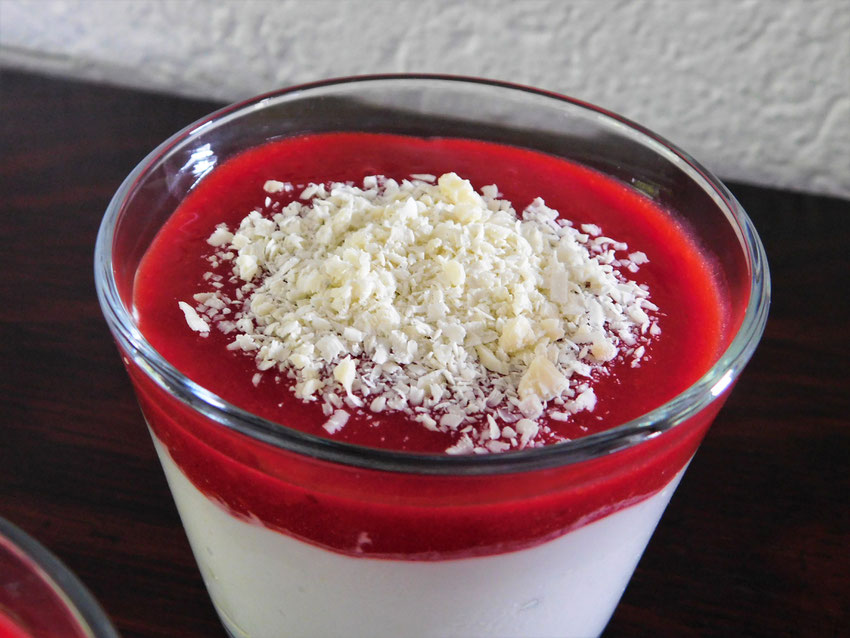 Let me know if you gave it a try and Bon Appetit!