Versace Vibes
#MenStyle #MenSection #Steal #WinterStyle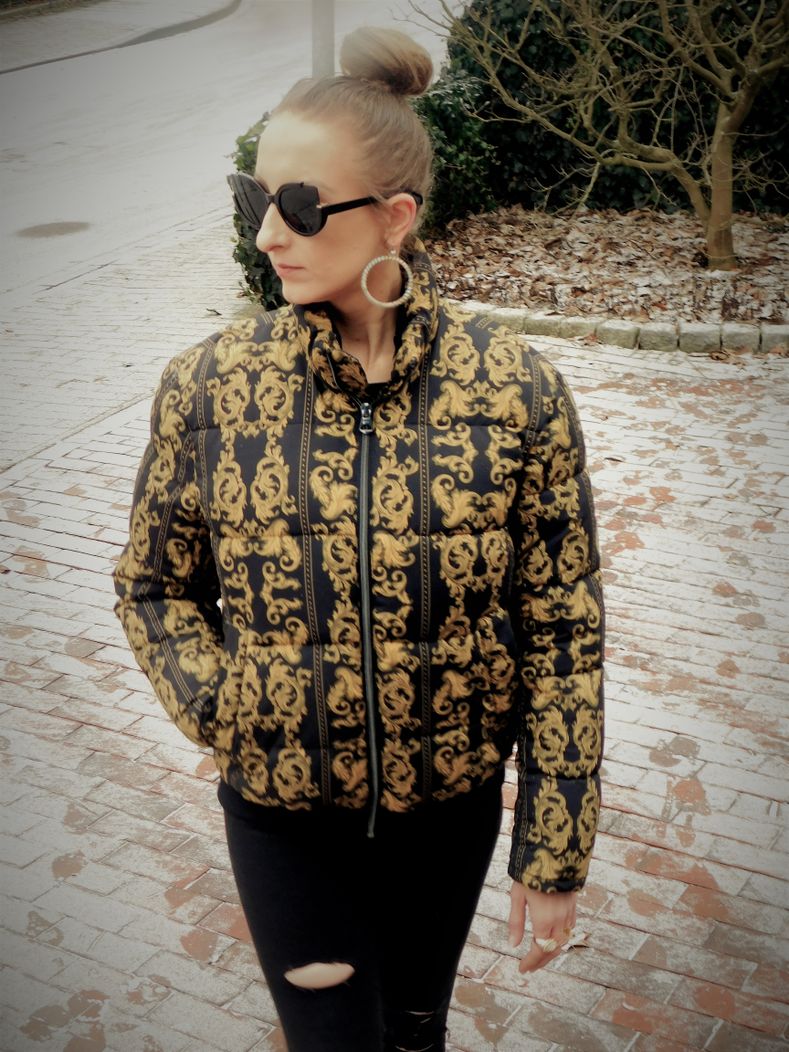 For my first outfit post of the year, I opted for my new winter jacket which I bought in the Zara Sale just this Monday.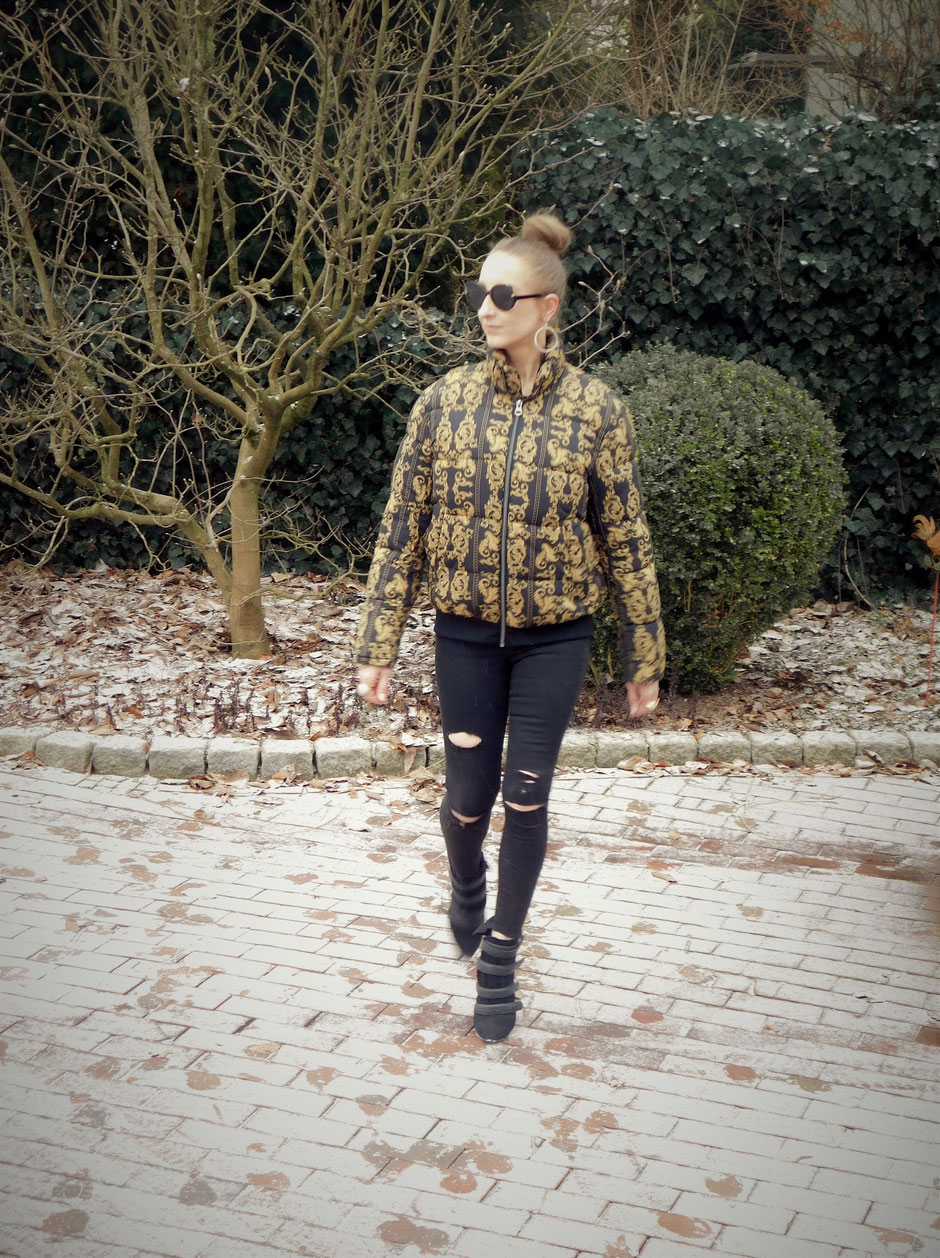 It was reduced from 80€ to only 25€ if this isn't a steal, then I don't know what it is?
Oh, and it's from the men section. I love to roam the men section, especially for sweatshirts, shirts and jackets. And if you a looking for a boyfriend blazer I also highly recommend the men section, not only at Zara but in general. A lot of the time actual men clothing on a woman look way better on a female body than many women's clothing trying to achieve the boyfriend look, at least in my experience.
The jeans are an old pair of Mango jeans which I customised ripped myself. I highly recommend buying textile scissors it makes life so much easier when you customise your jeans. Trust me, I speak from experience!
Print-wise I am sure some of you don't like this 90s inspired Versace print, At first, I wasn't sure myself. This jacket was one of those pieces where I thought it is either a hit or a massive miss. Well, obviously I decided it is a hit.
How do you feel about the print?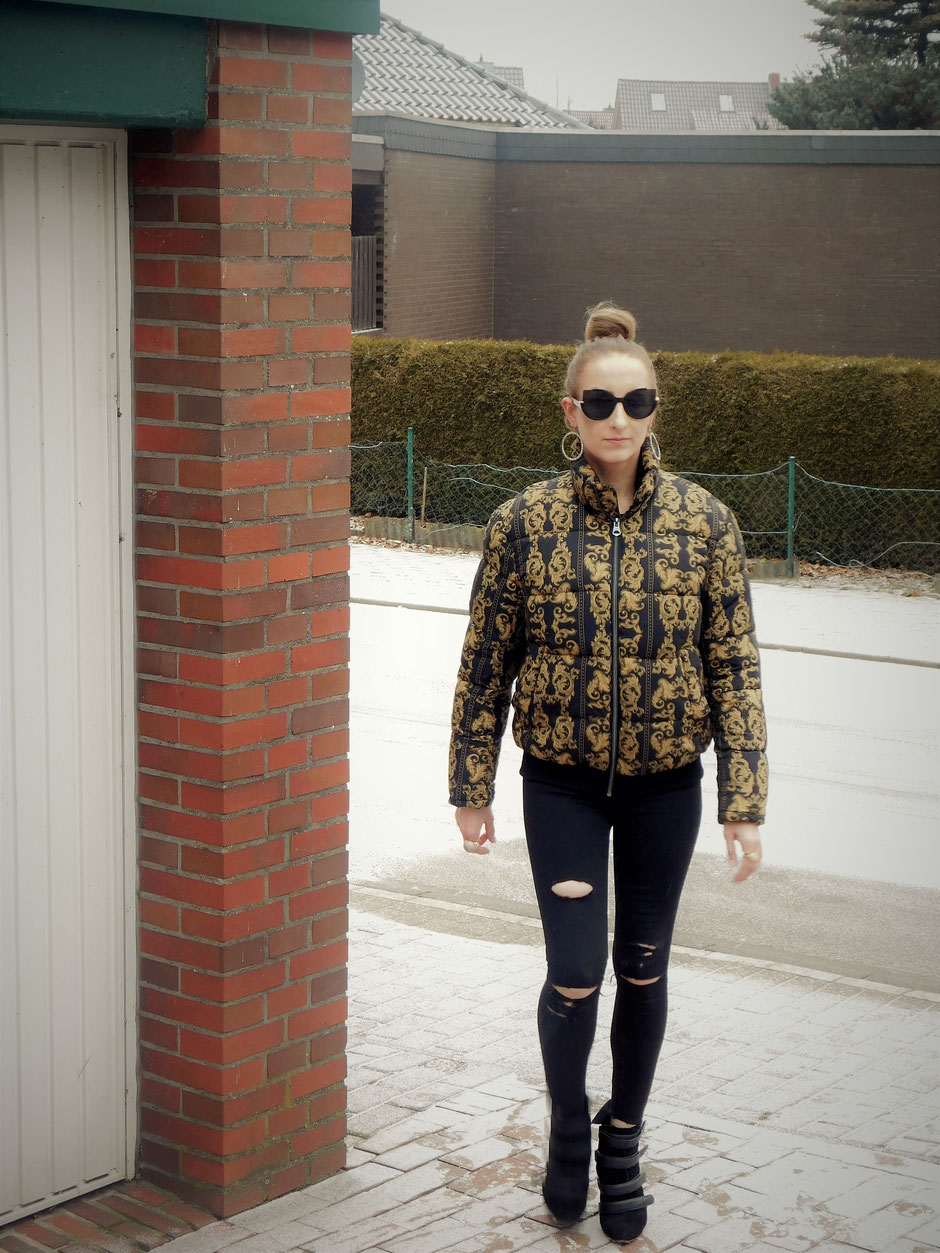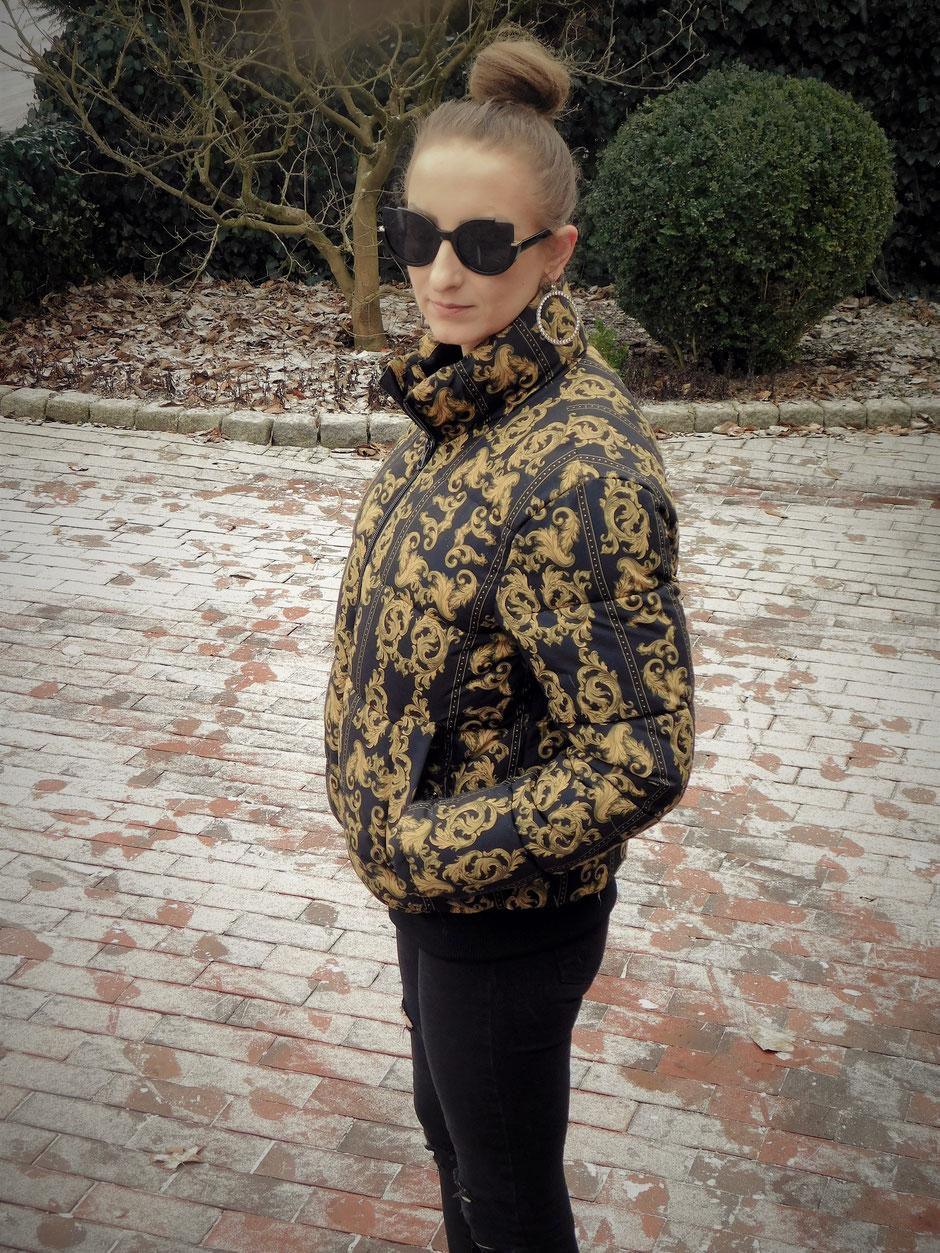 ---
Outfit Details
Jacket - Zara Men Section (online not available but I also like this shirt )
Jeans - old Mango self-customised 
Boots - old Mango (I like these especially with this jacket)
Shades - TOPFOXX
---