Beauty TrickS
HOW TO APPLY EYE CREAM CORRECTLy
#EyeCream #BeautyTricks #HowTo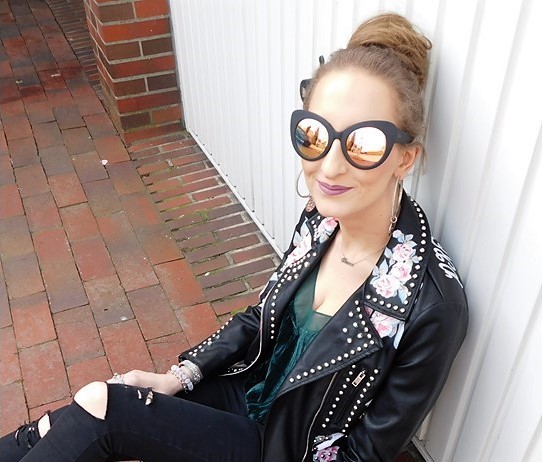 Hi everyone, back in the day when I worked at the beauty counter the most common concern from customers was the eye area.
It was either too dry, too sensitive, prematurely ageing or all in one. In my experience, these problems are a result of wrong eye cream application.
Sure the skin around the eye is very delicate and therefore prone to show the first signs of ageing. But the right application of creams and serums in the eye area can counteract the problem.
---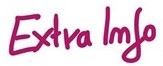 There is a discussion between beauty experts if you need an extra eye cream or if your face cream works for your eyes as well. Some say you need one other say you don't.
My personal opinion is you don't need one unless your eye area has completely other needs than your face which is rarely the case. If you apply your face cream on your eye area correctly, you don't have to spend extra bucks on an eye cream which has the same ingredients but comes in a smaller amount for the same price as your face cream.
But this is just my experience and opinion. You do and what works best for you.
---
1. Where to apply it
When applying eye cream, don't just stop under your eye. You can use your orbital socket( aka the bone that surrounds your eye) as a guideline. This is the area where you apply your eye cream. That means not only under the eyes but also above and on the sides.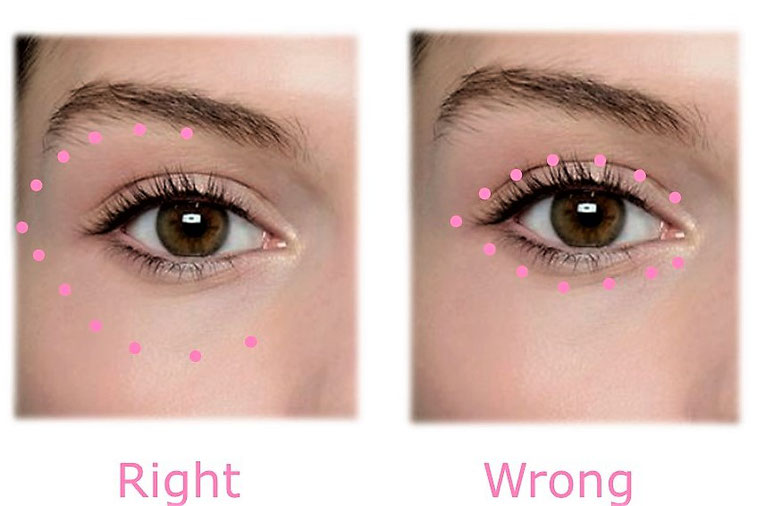 2. How to apply it
Put little dots of cream on your orbital bone and start patting it in. Use your ring finger to tap it in as it is the weakest one of all of them. This way you avoid to much pressure on your delicate skin around your eye.
Never apply your cream closer to your eye as your orbital bone. When you tap your cream into the skin, the cream starts to move upwards as it sinks into your skin and due to your eye movements. Because of that, the cream reaches your whole eye area. However, by putting the cream higher ( in case of the orbital eyebrow bone lower) as your orbital bone it can crease into your eyes and irritate them.