Product Review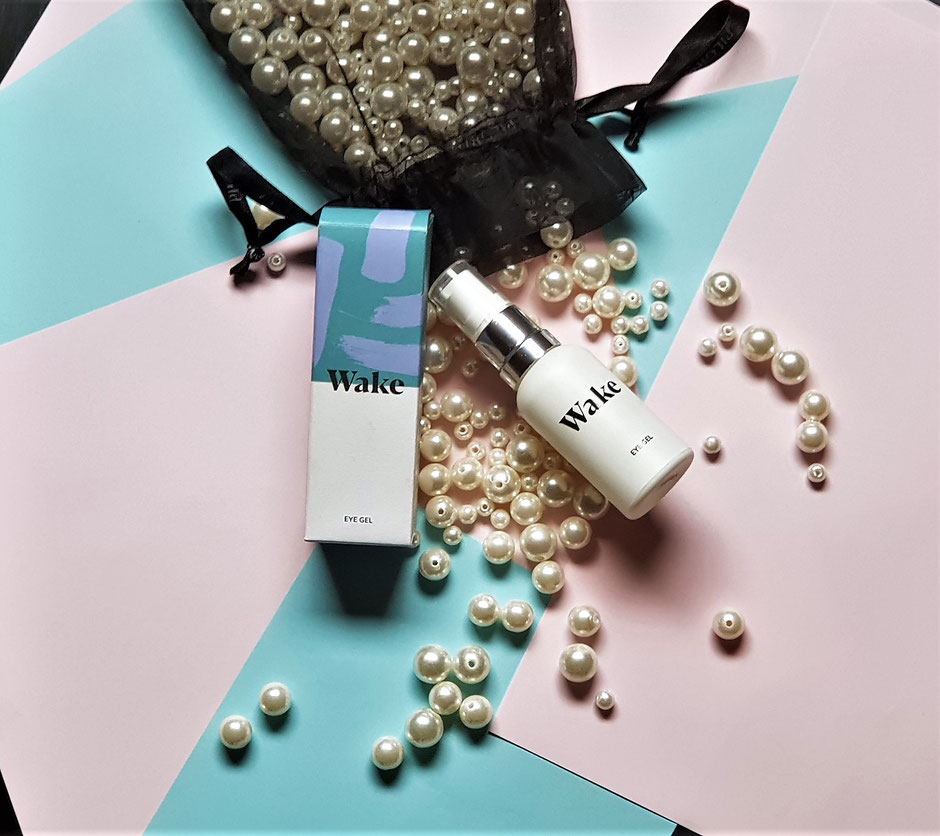 Hi there! It is time for another product review.  On my search to find a product that reduces my occasional puffy eyes and keeps my under-eye area looking plump all day long, I came across the Wake Skincare Eye Gel.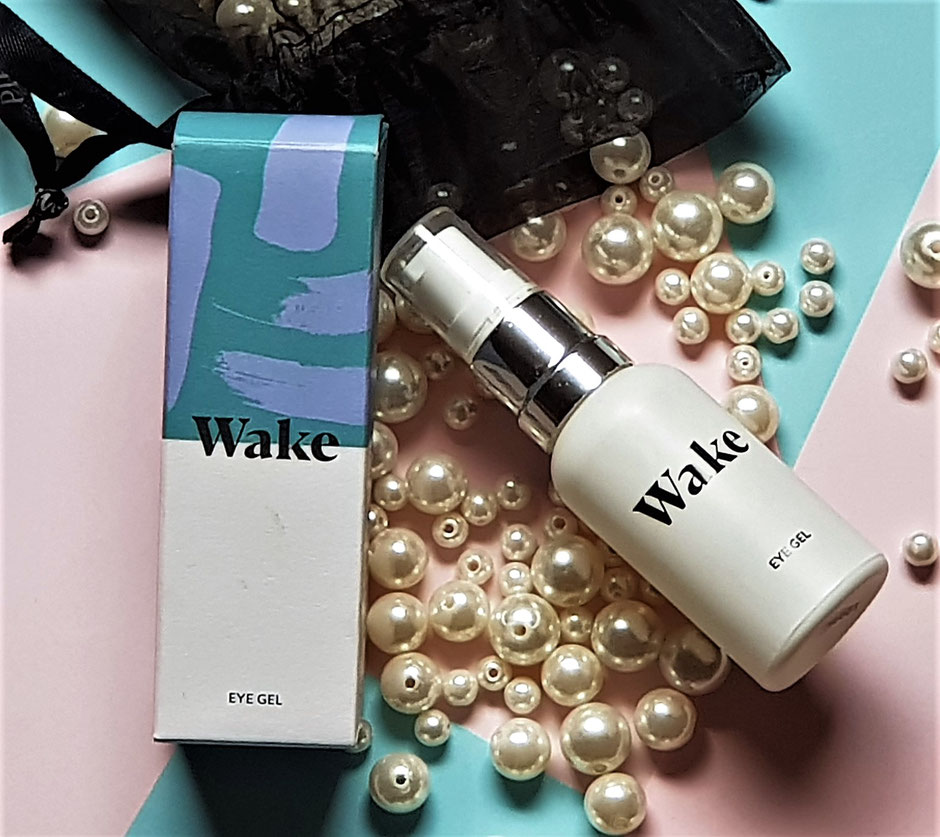 First Impression/ Packaging
As you can see in the pictures, the Eye Gel comes in a clean white glass bottle with a pump. I love pump dispenser for skincare products because this is the best way to keep the product clean and fresh.
You usually find such a customised glass container, with the label directly printed on, only at higher-priced skincare products. 
What I like the most about the packaging is the fact, that it contains 30 ml and not just 10-15 ml like most eye-creme products. So, packaging-wise the Wake Eye-Gel can keep up with high-priced products and contains twice as much product.
Product Claims
According to the description, the Eye-Gel " firms and refines eye contours,
diminishes the appearance of dark circles, reduces puffiness and provides long-lasting hydration." 
When I read such claims, I immediately check the ingredients list to see if the ingredients live up to the claims. 
The Eye-Gel is water-based, therefore it is suitable for all skin types even sensitive skin and the bottle is packed with skin nourishing ingredients. It contains three skin smoothing components (Elderflower, Cucumber, Hydrolyzed Collagen). Glycerin to keep the moisture in the skin as well as many other age-defying and skin nourishing ingredients. 
Even more important, it neither contains cheap mineral oils nor alcohol. Both are cheap ingredients, you can find in many skin care products. But they do nothing for your skin. Even worse, alcohol can dry out your skin and mineral oils can clog your pores. 
So ingredient-wise this Eye-Gel keeps its promises it is packed with natural skin-boosting, natural ingredients.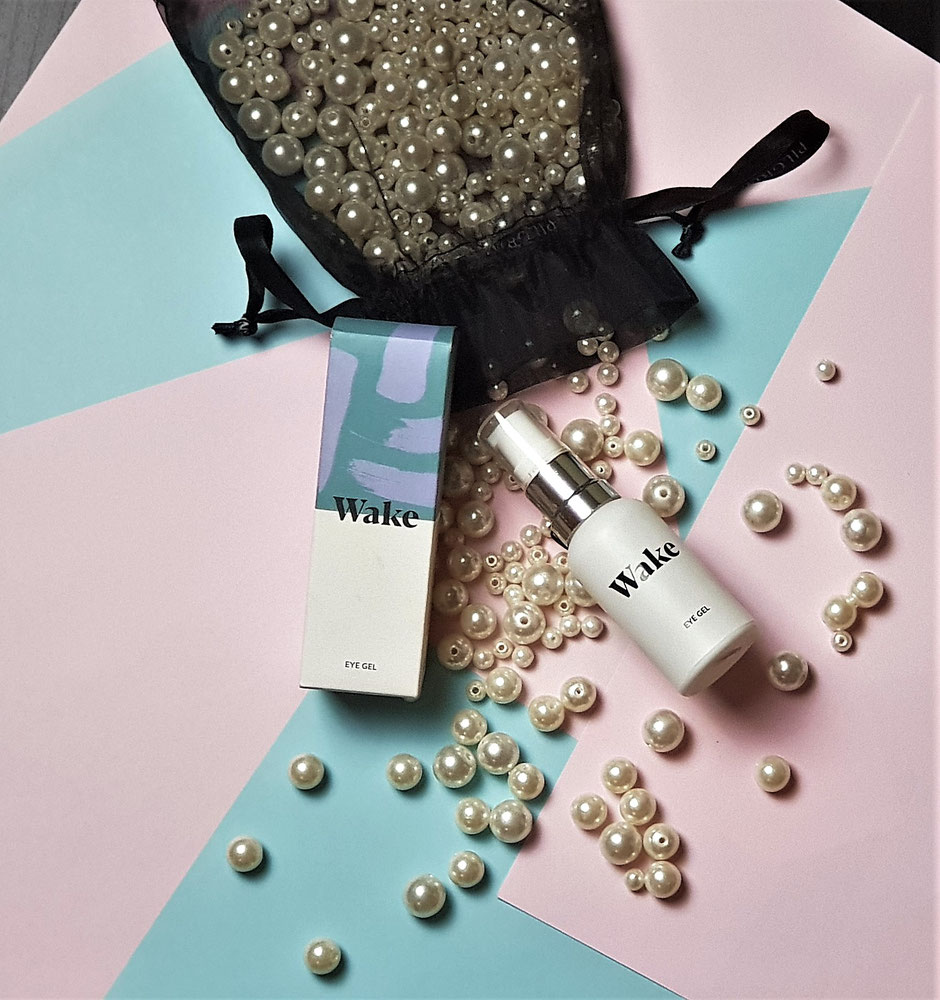 My Experience
Although I am not an eye-cream-advocate, because I think that a face creme works just as fine as a small-sized eye-cream, I love this Eye-Gel.
It does what it promises. My eye area looked less puffy right after the first application. Three weeks in, the morning puffiness was almost completely gone. I also feel that my eye area is firmer since I'm using the Eye-Gel and it is much more hydrated than before. Also, my concealer doesn't crease anymore, fine lines have disappeared and my under eye area feels plumper.
Final Thoughts
I highly recommend this Eye-Gel for everyone who wants to have a smooth and plump eye area. I will for sure repurchase this product, for the following reasons:
- You don't need much product to achieve results a little goes a long way. 
- It is a multitasker you can use it on any part of the face to get smoother plumper looking skin.  
- The Eye-Gel is filled with skin improving ingredients, not tested on animals and produced cruelty-free.
- With every bottle sold the company donates to Women's Aid.
---

For those of you who are always in a hurry. Store the Eye-Gel in the refrigerator and the depuffing effect kicks in faster and stronger.
---