Steal of the Month
Taft's Texturising  Dry Spray
#TexturisingDrySpray  #BadHairDay #Schwarzkopf #Taft
If you have been following me for a while now, you probably noticed I am a fan of dry shampoos. However, lately, my excitement has subsided. To be fair, I can't tell what exactly has changed maybe I used so much dry shampoo that I am just fed up with them at least for a while.
Nonetheless, my fine hair needs a little bit of grip. So, I went on the hunt for some texturising spray or something like that. After some (or more) contemplating and very limited choice, I went for Schwarzkopf's Taft Texturising Spray. 
And let me tell you I don't regret it. At first, I was a little bit irritated because when you spray it on your hair, it feels like really sticky hairspray. But once it has dried down, the desired grip and even more volume were there without any dullness. Although you only need your hands to work the spray into your hair. I like to brush it out a little bit just because I love it better that way. The grip lasts all day even through sweaty sports session. Depending on your hairstyle you can skip the hairspray.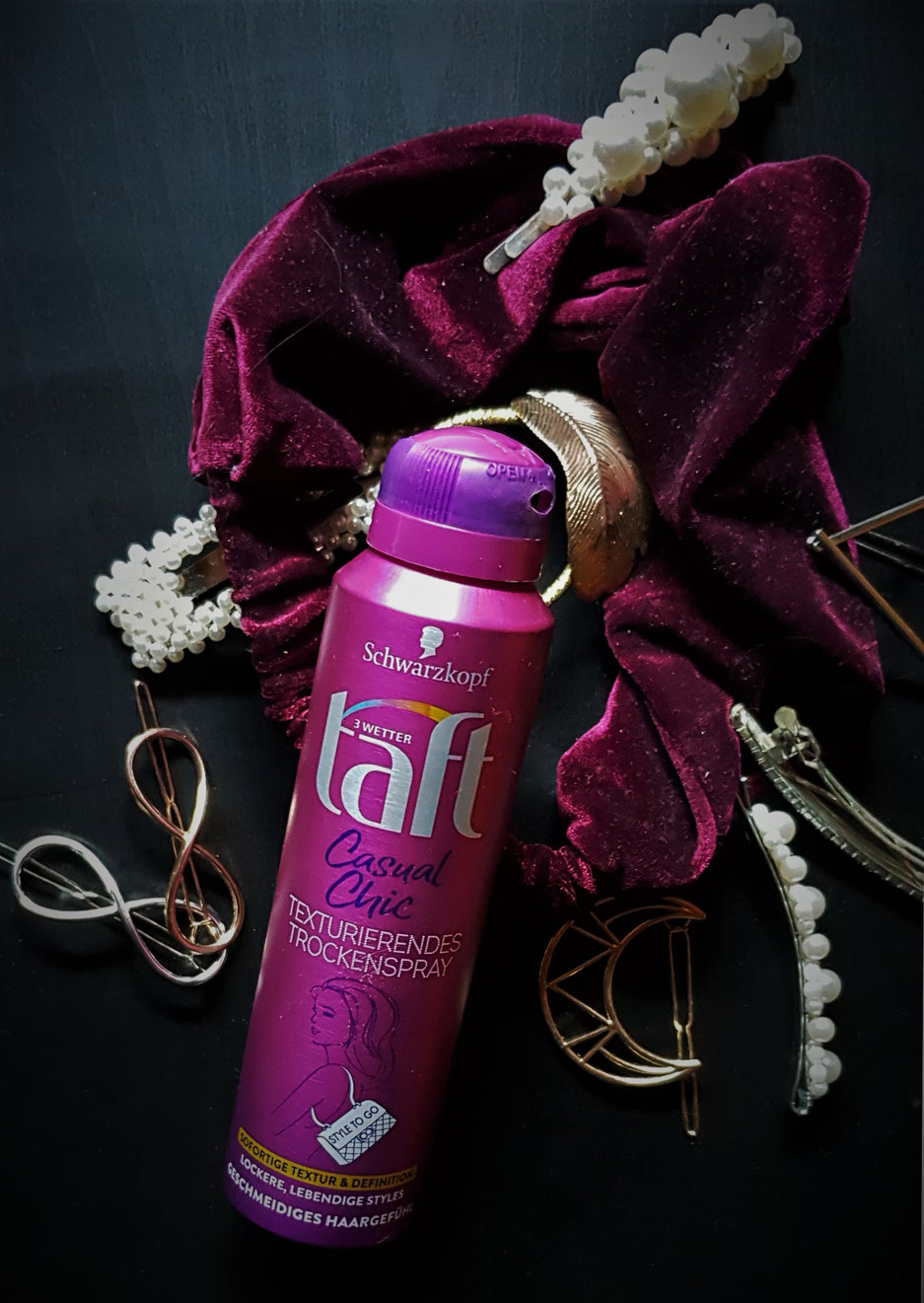 Added that it costs under 3€ this was one of my best hair product purchases in a long time.
I recommend this texturising dry spray to anyone who wants some texture for there hair without a strange residue or a dull-looking hair.
Let me know if you gave it a try.