Drugstore Gems
Catrice Cosmetics
#Catrice #CatriceCosmetics #CrueltyFree #PetaApproved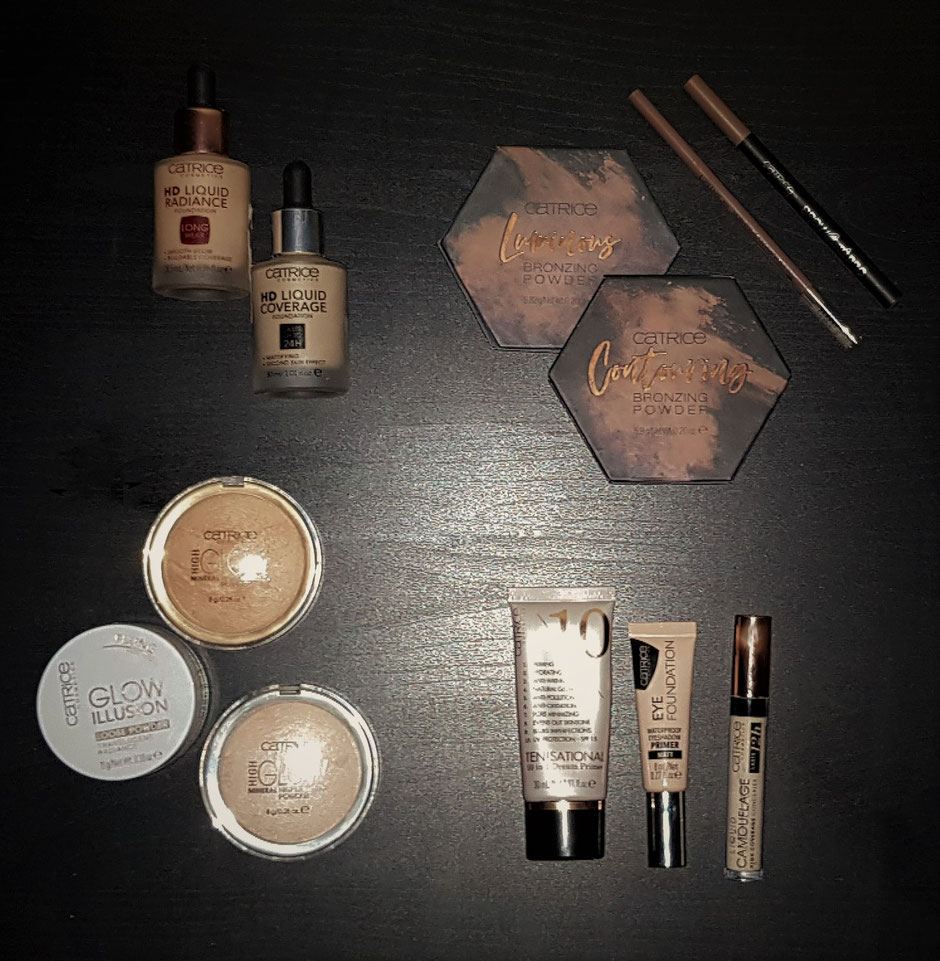 I don't know if I've been living under a rock for the last years or why Catrice Cosmetics has escaped my notice, but I'm making sure you all don't miss out on this gem, that delivers high quality at a low price point. 
Mid or end of July this year, I was searching for an affordable gap filler for my high-end foundation....my shade was not in stock.
So I roamed the drugstore aisle on a search for a foundation under 10€ which I haven't tried yet. I ended at the Catrice Cosmetics display at went for their HD Liquid Coverage Foundation for 6,95€ as well as their primer Make-up Ten!sational for just 5.95€.  I didn't really have any expectations. I just wanted a decent foundation to bridge the days until my "go-to high-end foundation" was back in stock.  
To cut a long story short: I haven't reordered my high- end foundation. Instead, I purchased several other Catrice products. None of them more expensive than 10€, on the contrary, most of them were under 5€. No product was a total fail, most of them exceeded my expectations by far. 
I will post in depths products reviews of the products I tried so far over the next weeks.
But for now, I highly recommend checking out Catrice Products. You get high-price quality for a low price. If you want me to try out a specific Catrice product, let me know in the comments or per email.
P.S.: All Catrice products are cruelty-free and PETA approved...meaning none of their products are tested on animals.