Jumpsuit Love
#Jumpsuit #Dots #BareShoulders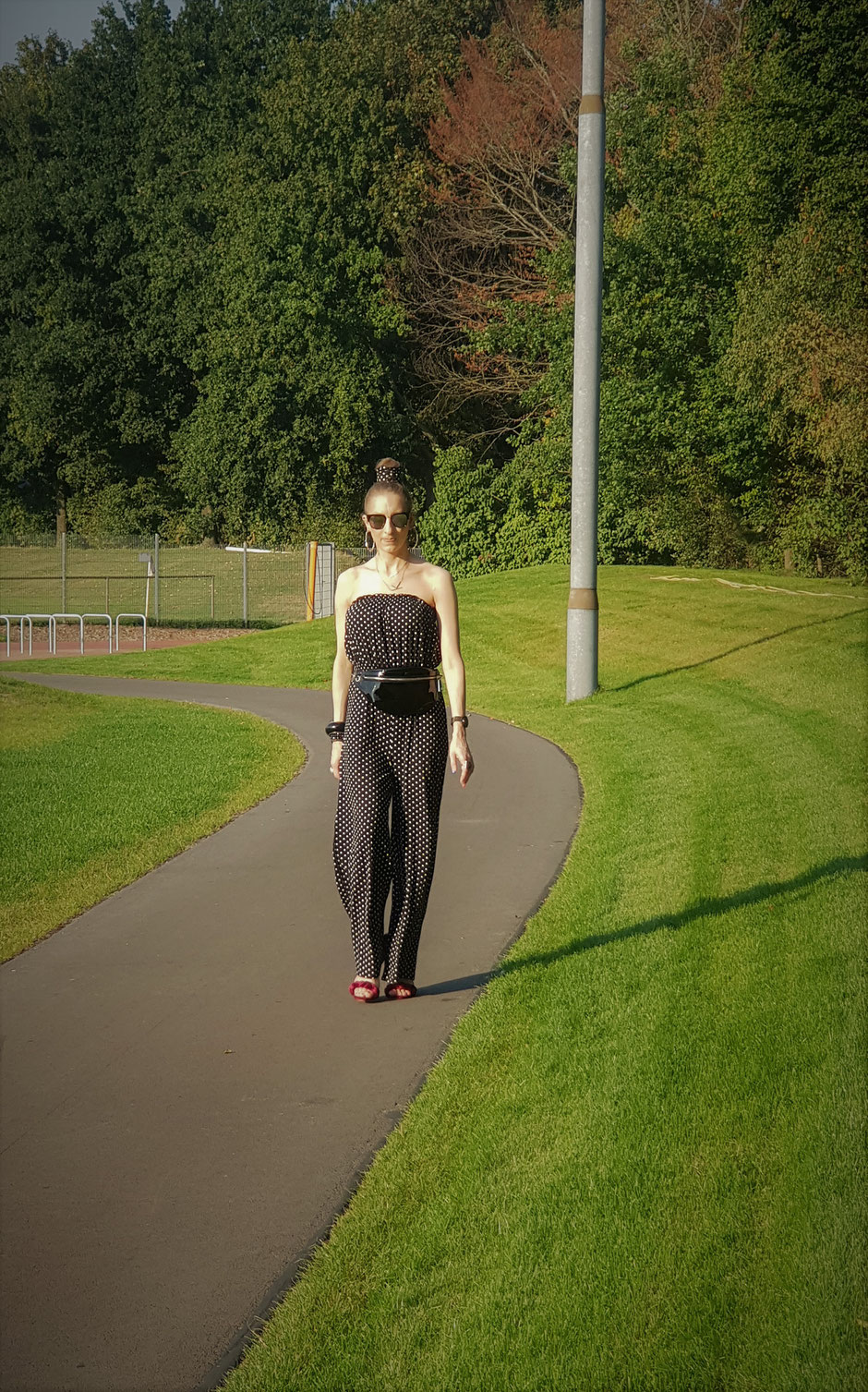 This is probably the last bare shoulder look for this year because here, in Northern Germany, it feels like autumn is knocking on the door. I took these pictures just seven days ago but between then and now is a 20-degree temperature difference. We went from 35-degree to 15-degree  without a transitional period.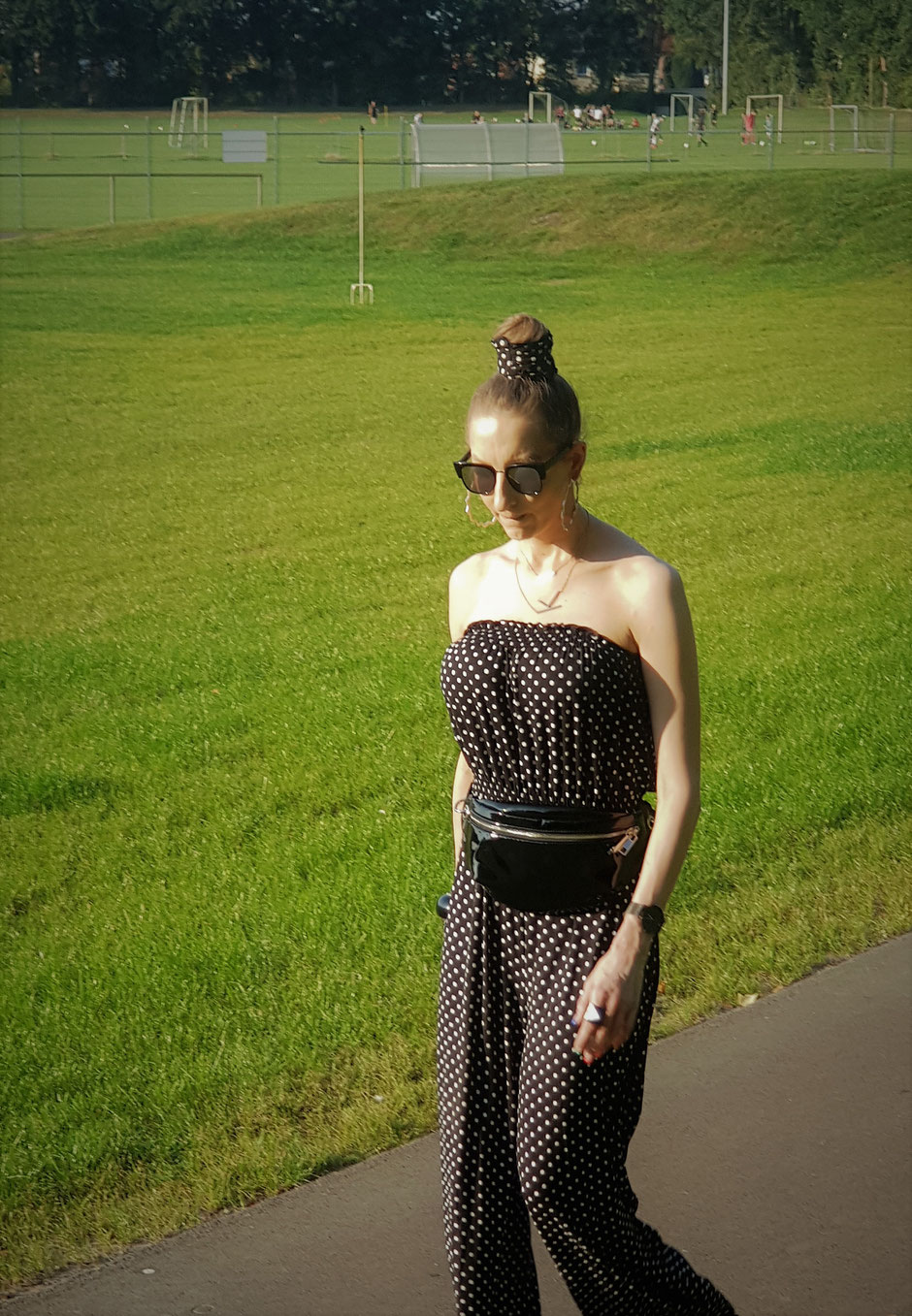 Whatever, back to the look: As I said before, a jumpsuit is an outfit in itself, meaning I am ready to go in no time.  I also love to wear with cropped jeans jacket or a turtleneck body underneath to prolong the wear time into the autumn season. 
Which summer pieces do you transition into the fall season?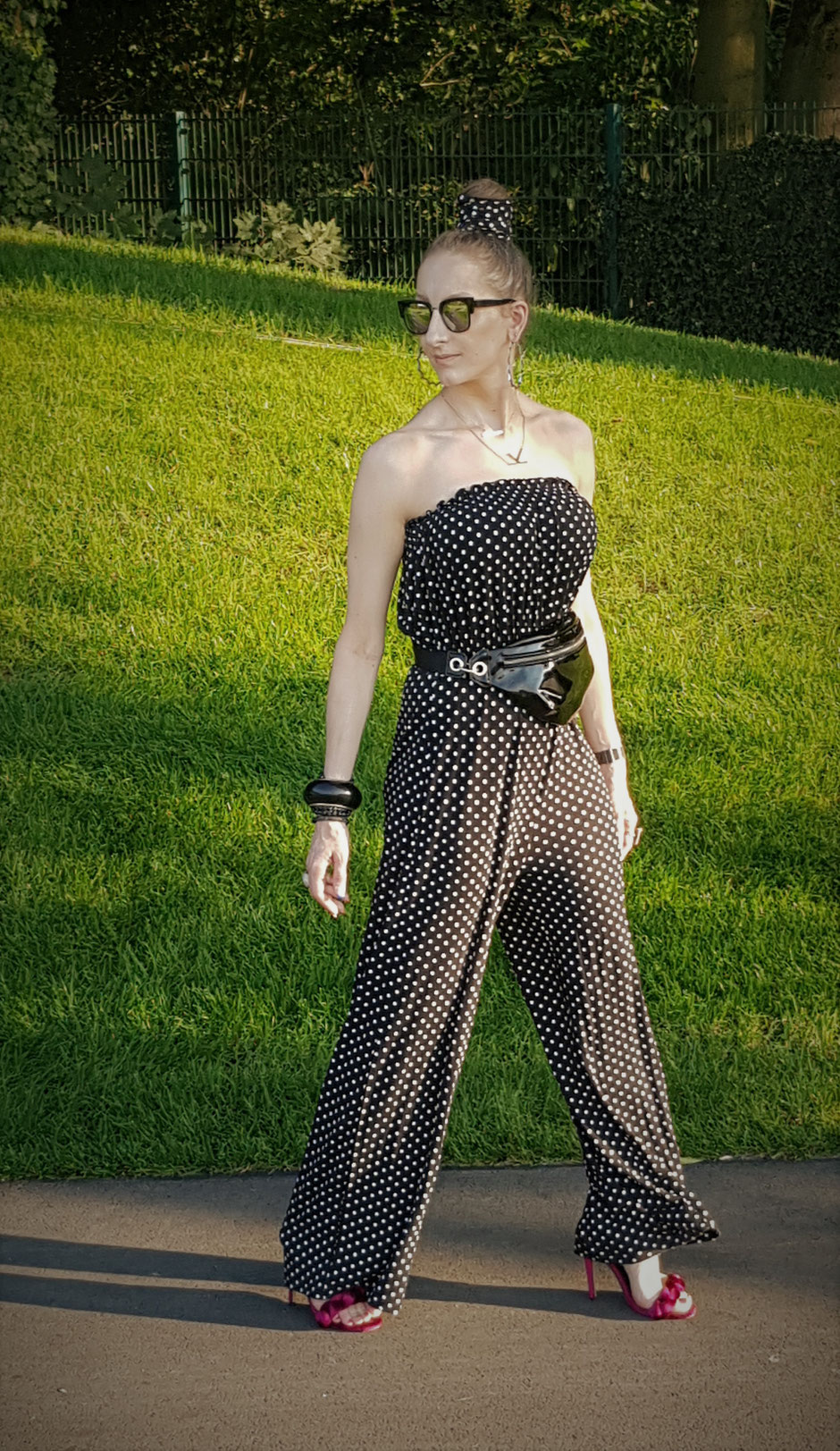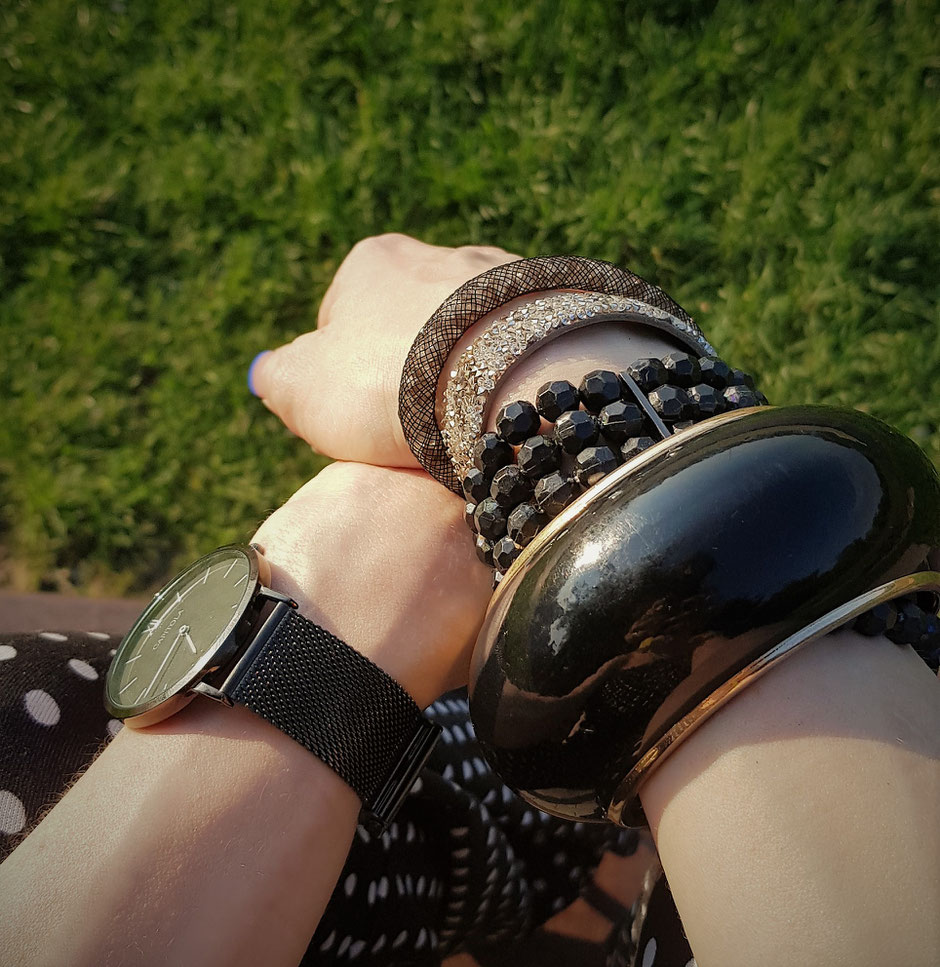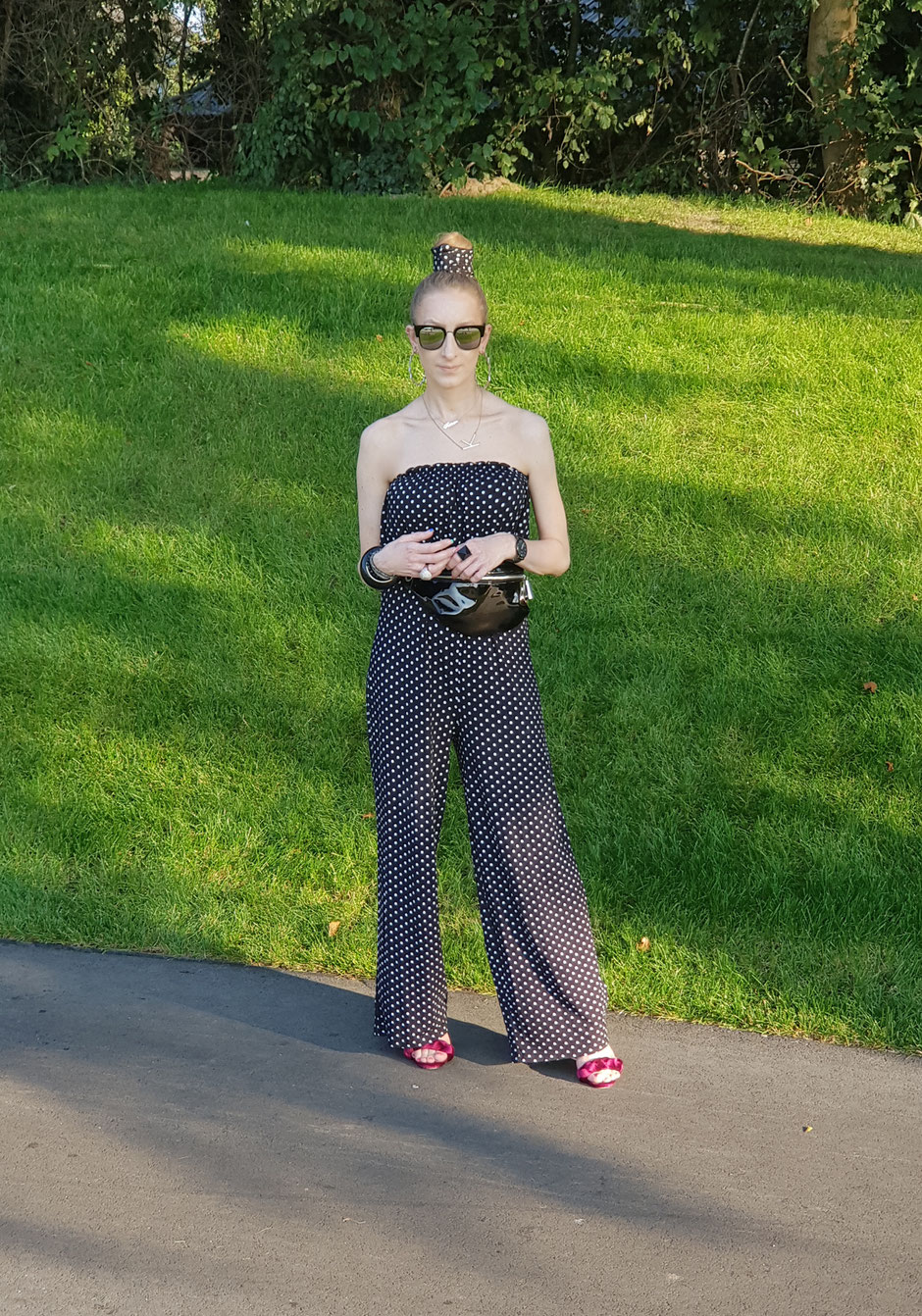 ---
Outfit Details
Jumpsuit - Asos
Sandals - Asos
Sunnies - Asos
Belt Bag - Zara
Watch - Capitola
---