Product Review
Catrice Ten!sational 10 in 1 Dream Primer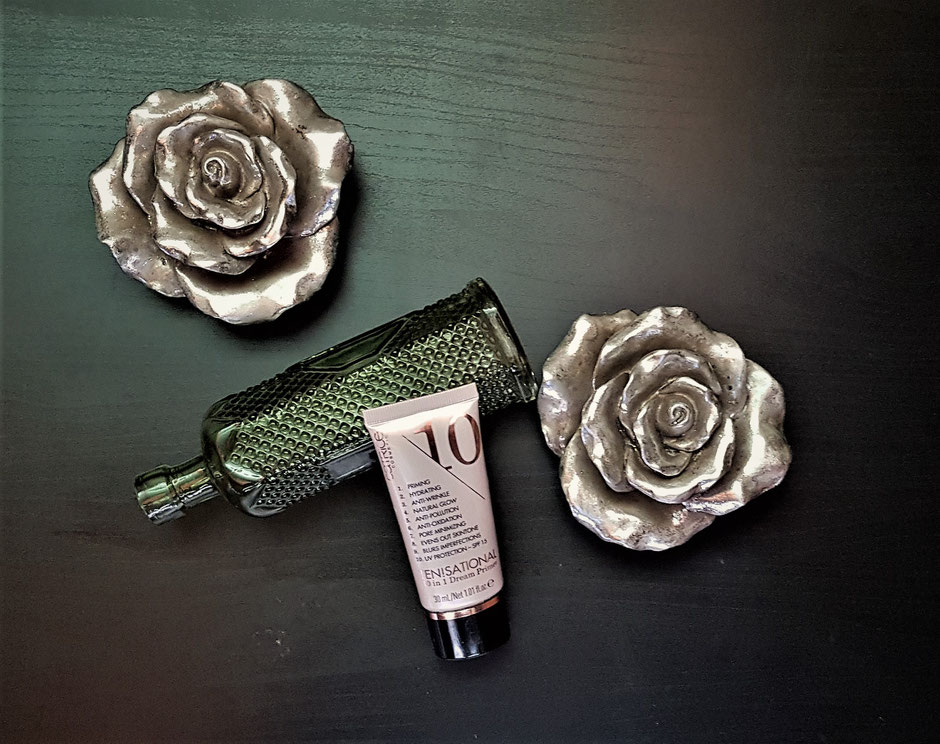 Like I promised in my last post, here comes my first product review of many from my recent drugstore raid of Catrice products.
Although I rarely use a primer, I couldn't pass on this one. Due to its retail price for just 5,95€ as well as its bold product claims.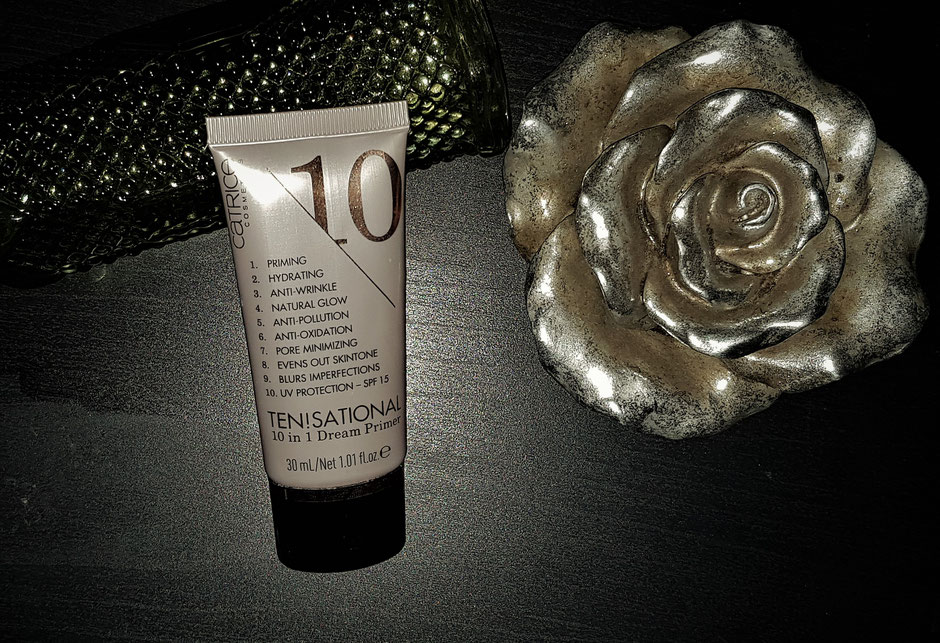 Catrice is so confident about the Ten!sational 10 in 1 primer that they use the product claims as packaging.  In writing on their website they promise the following:
"This all-in-one primer combines ten benefits in one product. The light texture perfectly preps the skin for make-up, has a soft-focus effect and smoothes out skin irregularities as a make-up base. Pores are visibly minimised and wrinkles are reduced. This dream primer also provides the skin with moisture and a natural glow. Thanks to the active ingredients and a sun protection factor of 15, the beauty must-have also has an anti-pollution and anti-oxidant effect."
So, Catrice promises the full package flawless and protected skin at the same time.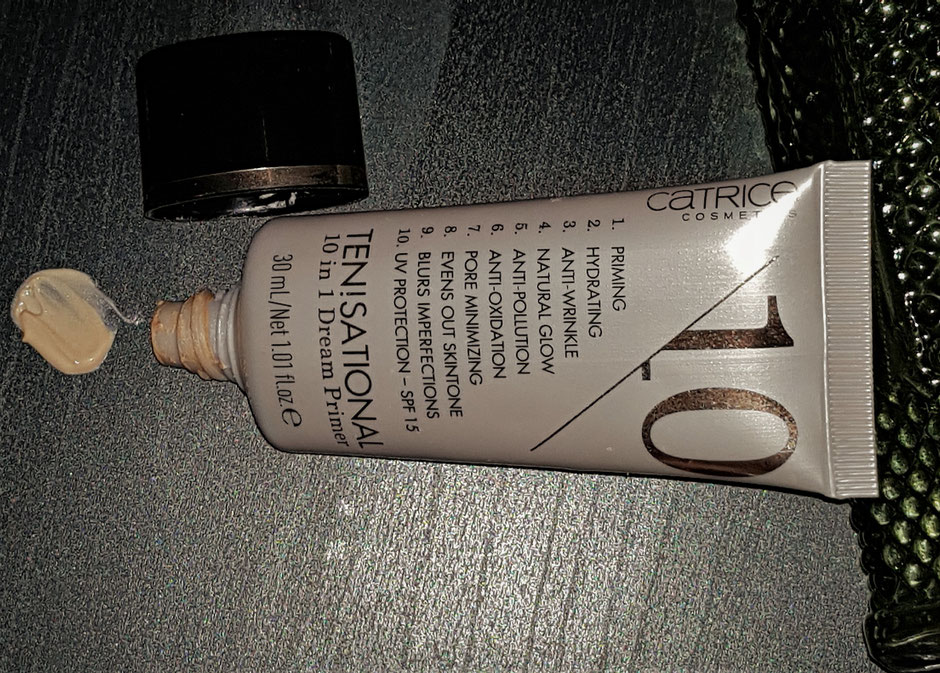 Luckily, I have no major skin issues like acne scarring, deep wrinkles, extremely large pores etc.. What I am dealing with are some expression lines that appear during the day, larger pores around my nose and some days my skin looks better than the other. I expected this primer to keep my expression lines under control and to blur out those imperfections that are bothering now and then.
Right after the first application, I noticed this primer is different than other ones I tried before. This one doesn't leave me with the feeling I have something on my skin, it just blends right in. 

Then after applying my foundation, the difference was visible. My complexion looked smoother. The fine lines and larger pores around my nose vanished. It seemed like I put a filter on my skin.

Still, I wasn't sure if this result would last. As most of the primers I tried before also looked bomb in the beginning, but the longer the wear time the faster these primers went downhill. But not the Catrice one. The Ten!sational primer holds up amazingly. It keeps my pores and expression lines at bay and my foundation looks flawless all day long.

I am not sure about the natural glow claim. The primer is definitely not a ultra glowy but also not matte. So maybe that's what they mean by a natural glow. Also, my skin tone is pretty even so I can't peak to the claim "evens out skin tone"
I am still using the primer daily and I will for sure purchase it again, as it delivers what it promises and surpassed all my expectations.
Although it has on SPF 15, I apply my usual SPF of 50 underneath the primer. Nevertheless, an SPF of 15 is better than nothing and I appreciate that Catrice added it to the product formula. Furthermore, the Ten!sational primer performs a million times better than all the high-end primers I tried before. With this primer, you get high-end quality for a low price.
So, for all of you who want a primer that blurs out imperfections, with a result that lasts all day and has skin-protecting benefits, the Catrice Ten!sational 10 in 1 is the right primer for you.