Beauty Tricks
- How to find your perfect lipstick colour -
Today's Beauty Trick is so ridiculously simple that I was hesitant to post it. Yet I have the feeling the trick is widely unknown. So here it is.
There is this one thing about buying a new lipstick shade I dislike, the Tester situation. Yes, I swatch it on the back of my hand, but I would never ever put it on my lips. Here things get tricky. Just because the lipstick colour looks good on the back of my hand, doesn't mean it looks flattering on me. Then again, a tester will never touch my lips. You see the problem? So to solve it I do this.
I stand in front a mirror, take the lipstick, twist it out of the container until I see a good amount of the colour, and then hold it over my lips. Now I look in the mirror to see how the colour looks on me.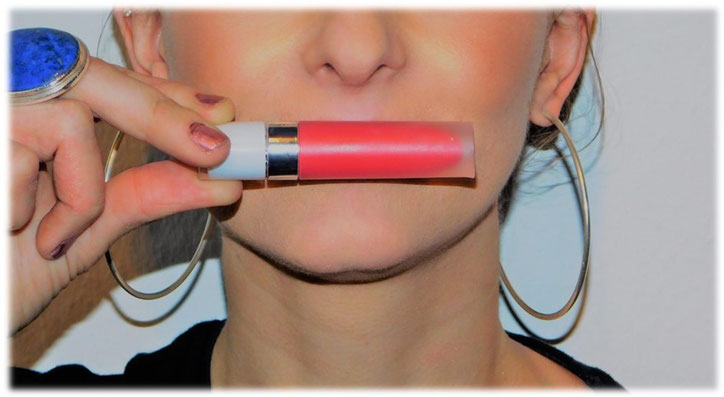 Et voilà, I can see if the colour matches my complexion without the need to use one of the testers on my lips. Easy but so helpful, don't you think?
Did you already know this trick?